(Italics are from 2022, normal text 2020)
~ Day One ~
Henry David Thoreau wrote:
"Make the most of your regrets; never smother your sorrow, but tend and cherish it till it comes to have a separate and integral interest. To regret deeply is to live afresh."
I had brain fog, but I was trying to reflect on regret in response to a difference of opinion to Mark Manson.
Ever since I found "strength-based" coaching I have thought it was a really helpful lens to have to view yourself with, it's easy to think you are never going to do something you haven't done yet rather than you just didn't find your own way yet, with the lens of strengths it's easier to imagine you need to find another way forward, despite having tried things that work for others.
Some topics Mark mentioned that I have a different take on: mainly I think regret can be a major learning tool to course correct our lives.
How to deal with regrets,
How meaning is prevalent in today's zeitgeist,
How ideas can be wrong and right at the same time.
First, some things I regret: 1. Dating the guys, I dated before my husband, I am not mad at myself, I just wish I had saved the mental energy for the one that mattered to me in the end, because I put so much of my heart into it and it didn't teach me a thing about my husband he is just so different. I didn't learn much from my relationships, I hear a lot of people say each relationship "teaches you so much," but for me, I feel it just took away energy that I could have used for studying, writing, art, or martial arts (pretty much following my own dreams and getting to know myself), if I could go back without messing up the future, I totally would go back and spend more time focusing on personal growth, rather than the particular individuals I dated. 2. Not saving, I made a lot of money in my college years, but I always believed it wouldn't be worth saving just a little bit, because I thought I would make much more later, and therefore, "save faster" in the post-college time of my life (that never ended up happening). I would have liked to have saved half of the "fun" purchases and eating out; even if I didn't have more now, I would feel better about the way I managed my resources. 3. I regret being rude to my loved ones so much. It's kind of normal, but normal doesn't mean the best use of a limited time on Earth. 4. I regret not playing more music, just for fun, I would learn instead to impress people who were completely unimpressed anyway, but I don't regret the music itself. 5. I regret not recognizing that I loved writing earlier since it has been lifelong. 6. I regret believing family members say that I couldn't do X, Y, Z; I crushed my dreams with the rocks of their criticism for many years, but I understand now that it was always by my own hand.
How to Deal with Regrets:
1. I don't let go of my regrets, they tell me what I would have wanted, what directions my hopes are in, they don't hurt me, they don't haunt me, they inspire me to avoid the same mistakes. A reasonable amount of natural shame is a good teacher. I think that regrets are reasonable, and shame is perhaps the slightly different concept that is unnecessary. Regretting a mistake makes sense to me, being ashamed of making mistakes is unneeded because all humans err, that is what it is to be human.
The Quest for Meaning:
2. It seems like many people are seeking meaning, I think it is because as modern humans we have so much information (or at least noise). We are regularly exposed to many things going wrong, many new things going right, and people who want attention by unethical means such as scare tactics and misinformation. I think it's normal to want to find the meaning in each new batch of information we find, yet the amount of information we are exposed to jams our brain like an overused office printer (at least it does for me). For me finding meaning isn't hard, but it lies in action. I find twice the meaning in action as I do in thought, yet thinking elevates the human capacity to improve life in its own way, and I highly respect it as well. I think the trap in today's world is overthinking and not taking enough real sustainable, immediate action, in action, I almost always find meaning under the sweat of experience.
Gray Area (The Idea, that Ideas can be Simultaneously Wrong and Right):
3. There is obviously a lot of gray area in life, but I don't like the idea that "many experts on both sides are debating something" negates evidence. No prescription fits everyone, but everyone's lungs get black from smoking… I was listening to If Our Bodies Could Talk (James Hamblin) today, it discussed the way public health officials can be bought, and people's lives are damaged by other people's greed for a profit from non-functional cures. I understand complex causes and unclear links, but at the same time, there are evil things, toxic things, clear links, and spades in this world that people seem to be afraid to call spades anymore.
In Mark Manson's newsletter today, he said, "There are few things in this world that are either completely wrong or completely right – especially when it comes to human psychology. With most human knowledge, we seem to be hopelessly relegated to the murky middle." I disagree with the sentiment, I think many things like the world being flat are completely wrong, and that even though human psychology is complicated, it is not impossibly complicated. I think there will be a lot of definite information about human psychology in the future (because of functional MRIs and other types of advanced technology, including the focus of great minds). I really enjoyed the book "How Emotions are Made" (Lisa Feldman Barrett), the documentary "The Life of the Brain" (John Medina) and show "The Brain" (with David Eagleman). Between those three resources, I understood the way my brain works more than before and I think there is a lot of room for actual truth even underneath the murky human mind. I think there is a lot of truth and beauty in this world for those with open eyes and open minds.
---
Establishing a Writing Habit (Day 2): Trying to Write Daily ✍️
I wanted to see if writing more consistently would make me feel more of a "professional" or be good for my creative process in some way, so far, I feel like it takes more courage to write daily because it makes me confront my internal hesitation. It's not that I don't have anything to write about, but it is a bit hard for me to decide what is the "best fit" for today. I feel scattered-brained today. Yesterday I had brain fog and I wondered, if I do write with brain fog, maybe the next time I have brain fog I won't feel defeated. That worked. So maybe if I write again today while feeling scatterbrained I will at least know that that scatterbrained feeling can't stop me.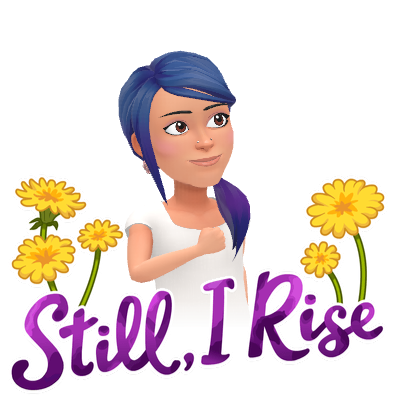 I was really inspired by V's simple call to action, she said "Be You. Find your voice. Fall in love with your creativity. And then, just do it." (The Article) -V
I've done step 1 (be authentic), I'm doing step 2 and step 4 (find your voice and just do it), but I still haven't done step 3 (fall in love with your creativity) because I don't know my own voice yet, so it is difficult to love it without really knowing it. (Two years later I'm really starting to find myself, but it's not "secure" knowledge, more like shadows in the stars).
Often I read articles by people who already have the habits I want to make, but say they want to make habits I already have, so without thinking my methods will work for everyone, I want to offer two things I do every day to the world and maybe they will be helpful for some.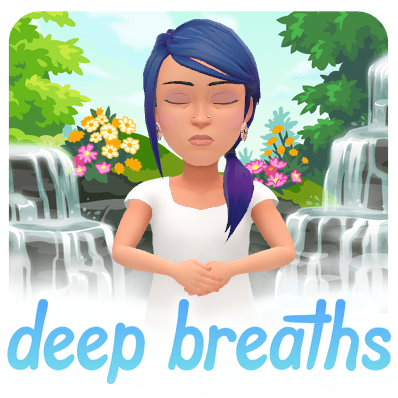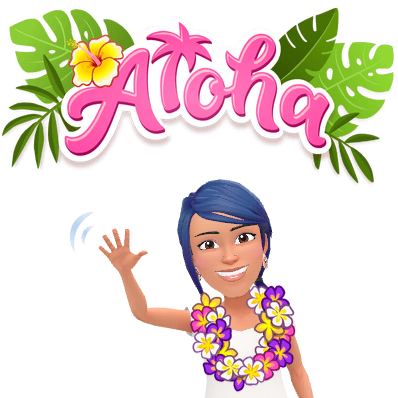 Life is a series of conflicts between people, but conflict resolution is very undertaught and underrated. About two years ago I stumbled on Ho'oponopono, (pono means what is right), it is from Hawaii, but having grown up in Hawaii, I know that even there this special ritual is rare there. It's very easy, free, and almost magical, but it has to be experienced to be understood. Since I found it we use it almost every day in my household (two years later I know we have fallen off, yet we haven't stopped, so it's a good reminder to myself to keep practicing it, my son has really picked it up and it's great to see him after hitting someone or something be sincere in sorry, my daughter isn't as sincere but because she says sorry it does make relations easier. So I can honestly say after doing this a bit it gets under your skin and will keep going, maybe in an informal way, but it will stay with you).
Self Forgiveness breakdown: When one person wrongs another in a small way they say "I'm sorry," "please forgive me," "thank you," "I love you," it's crazy how much easier this makes forgiveness. Sorry alone is said too much, so much without a sincere heart that it takes the "please forgive me" just to get the feeling of a sorry, the "thank you" makes the speaker feel better and the "I love you" makes both people feel better.
After a lifetime of being the kind of person who doesn't forgive, I learned that the people who I was "punishing" by being mad at, couldn't care less about me being mad at them, instead, it was only harming me and keeping me from peace. I heard the saying, resentment is like drinking poison and expecting your enemy to die. It really hit home. The people I was resentful towards may not have been "entitled" to forgiveness, but it didn't matter, because keeping so much of my internal hard drive (mind) occupied with anger and disappointment had poisoned my own "joie de vivire," so if I wanted to have a free and open mind and enjoy my life I had to learn to let it go, for me.
I started little by little, letting going of the perfectionistic standards I held myself and others to at sunset, sunset was my cue to let go of all the bitterness I could for that day, and day by day I got more loving and accepting, happy, but also full of energy to pursue the dreams perfectionism had always kept me from being able to start. (You might have though a piece about writing would be more about writing, but in our minds we can only carry so much equipment/baggage, to carry the work of writing I needed to let go of resentment, shame that I'm not better than I am, guilt that I waited so long, so many things… as I let go of those things I had more and more room from writing, I let myself spend more time on it, I let myself notice my skill that was there and build what wasn't, I let myself have time to muse and reflect about what I wanted to write about without rushing, I let myself believe it would work out eventually, I let it be okay to be where I am, it wasn't a big or fast shift, it was 1% a day for many days and now, two years later I feel like I could write a book this year or next year, that it may be a good one, that it may not but it may build my skills or be enjoyable, I feel like I am good enough to do it, that I am "almost" organized enough to do, and like it will be a good thing in some way for me to go through that journey.)
How I found Ho'oponopono: I was looking for meditation videos to teach my daughter to meditate, and I found a really good one about forgiveness, it is for children, but worth watching for adults too, because I just haven't found another one for adults that is as approchable or clear (if you know one please comment).
This video explains the ritual of Ho'oponopono:
I've experienced the power of all these words, but also the emptiness of all these words as well. When a heart is aligned with the simplest of words, it's like they become magical, the same when you couldn't care less, something is missing in the most elegant phrases. A powerful part of Ho'oponopono is that the other person doesn't need to be there or forgive you, it's you forgiving you for wronging them. It can be used person to person, but it can also be used internally from you to yourself. True forgiveness is a powerful thing, it frees your mind towards new mountains to climb rather than keeping yourself imprisoned in an effort to warden the wrongs of the past.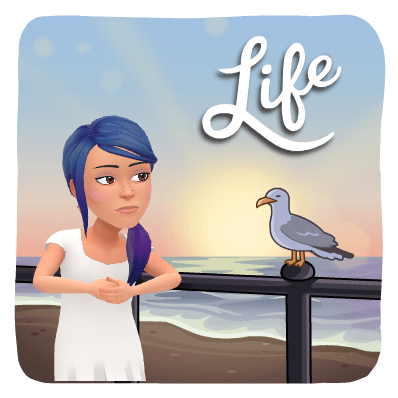 At first, I took it slow, letting go of the very smallest resentment I could, as many as I could day by day, until two years later it feels like I let go of all of my resentments and it's a great feeling. It cost nothing, but is priceless. It's a feeling of weighing half as much as before. It makes it easier to love and hope, more mental power is free to do new things. It's not that I don't remember the past or have boundaries to keep me safe, it's just that the bitterness is gone from the memories. Sometimes I run out of coffee and it's possible to run out of internal bitterness as well, and in my opinion worth it. (Two years later there is still that change in me, I'm not not "normal," but just a more relaxed version of it, less attached to the past. So I get mad and irritated, but let it go.)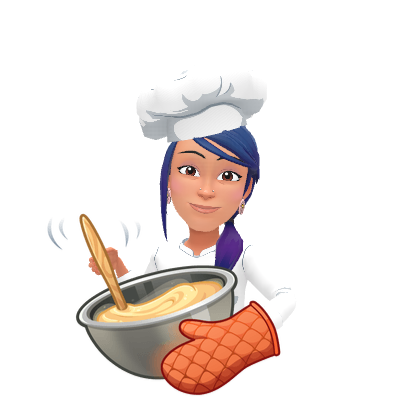 Here is my breakfast (everyday). Sometimes I have blueberries (in the winter) or strawberries (in the spring) or cinnamon (in the fall), but it's always about four hand fulls of quick oatmeal, with water, microwaved for 2:40 seconds. Much like forgiveness, having simple meals frees me up to do other things I love (more than cooking). It's really healthy, with a lot of fiber I don't get in most my food, it lowers cholesterol, it's inexpensive about $7 for a week or a week and a half (then I get frozen wild berries for about $8 that last a long time as well), it takes less than 5 minutes from start to finish, which I love, and I actually really enjoy eating it. Stirring it when done makes it a lot better just like with rice. Having a deep enough bowl keeps it from spilling when boiling. This "fun bowl" is my favorite dish I've ever owned, $9 at Marshall's, I don't cook in it, but I add my portion into it. So that's something healthy, easy, fast, and cheap to eat, that I really enjoy. It's $1.50 a day ([$7+$8]/10 Days), plus the bowl $547.50/Year. It is carbs, but carbs are not created equal, carbs with fiber are different, since the fiber is hard to digest some of the carbs go towards the body's digestion. It's enough energy for me to teach martial arts, exercise and take care of two kids so I think it isn't too small of a breakfast (many people eat nothing for breakfast) and I am thin right now, so it isn't necessarily too many carbs depending on what the other meals of the day have…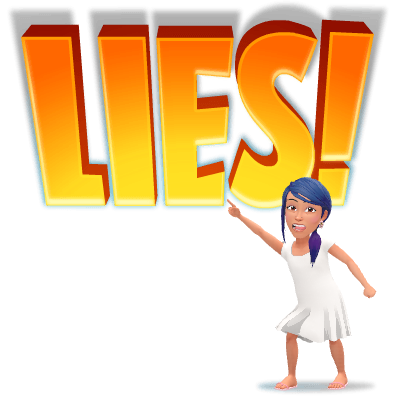 FOOD MYTHS: I'm not saying a better meal isn't better, but I am hoping to kindly help put a death to the myths that 1. There isn't time for breakfast. 2. Cooked food is too fattening. 3. All carbs are bad (some are needed for energy). 4. Spending less money has to mean eating something you don't like. 5. Simple meals are fine for singles but not good enough to serve your family.
That's how I found inner peace and an easy breakfast. It may not be your way, but I hope to inspire you that it's possible and perhaps not as hard as you might imagine.
Quotes are able to inspire me to make me feel it was okay to fail or okay to try, some of the quotes that helped me change my old habits were:
"Change is possible, if you seek it."

– Unknown (Kept me going when people said, you will never change X.)
"It matters that you don't just give up. There is always something you can do and succeed at. "

– Stephen Hawking (Kept me getting out of bed in the morning ready to try to get the most out of life.)
"Life is either a daring adventure of nothing at all."

– Helen Keller (Convinced me to take a vacation to Cuba.)
"The journey of 1000 miles begins with one step."

– 老子 (I tell myself this when I am actaully walking/hiking.)
"You miss one hundred percent of the shots you don't take. Even though there is only a 1-5% probably of scoring"

– Wayne Gretzky (This helps me talk to people, make friends, and date – untill I married.)
Especially,
"Probleme kann man niemals mit derselben Denkweise lösen, durch die sie entstanden sind." (Problems can never be solved by the same mindset that first created them.)

– Albert Einstein (Disputed Source)
and
"I shall pass this way but once; any good that I can do or any kindness I can show to any human being; let me do it now. Let me not defer nor neglect it, for I shall not pass this way again."

– Etienne de Grellet
---
~ Day 3 ~
I've finally "set aside" a time to write: 5-6PM. Today I didn't start immediately, I was thinking that checking Instagram or email would inspire me to write something, rather than writing without inspiration.
It didn't happen.
I saw a beautiful picture of the Fayore Islands and noticed my good friend still hasn't had their baby due this month, so it wasn't a waste of time, nor did it work to inspire me though.
Tchaikovsky wrote a song I love, "Romance (on piano or Romance on violin)," I haven't listened to it in years, but it's as if I never stop listening to it in my soul. Because when I hear it, it's so current. For me, it captures all my longings and broken dreams.

Tchaikovsky wrote a lot of my favorite music, but he was seldom inspired, he hated sitting down and getting to work, but when he did sit down uninspired to work, then inspiration happened and work was a needed precursor to attempt greater things.

Creative work is so subtly complicated for me, it seems easy, sit down at 5PM-6PM, try to write…
But my mind interrogates me asking things like why does it matter? Why is it a good use of your time?
(I don't know why I decided to try writing daily.)

Since I write for no agenda, no income, no project, I feel like I should always be inspired. I guess that belief is holding me back from writing consistently.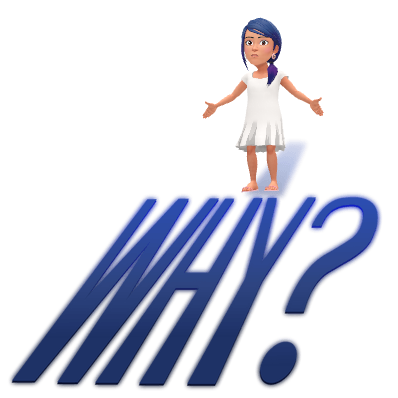 (I don't really know.)

I'm also a little scared of deciding on a large project because I have discarded so many…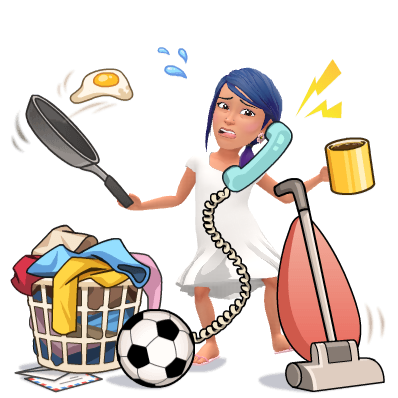 One thing I was thinking about lately was the cycle of transformation and recovery, last year I was so frustrated with the way I was rushing through life. Through no one else's fault but my own, I had difficulty switching busy mode off, it took about a year of mindful effort to stop. Now, I think I enjoy at least 25% of each day, which is a lot more than 0%.
I found a beautiful song while writing this post, Nocturne Op. 10 No. 1, it's amazing that from the comfort of my home I can hear almost all the beautiful music, from almost all human time, and all over the world. When I was growing up I was limited between my dad's records, my grandparent's records, or my mom's tapes, and even then, I was lucky that we had a variety of Beatles, jazz I avoided, and classical. I suppose I am lucky to have hearing as well, it's amazing Beethoven composed while deaf, better than most people with hearing ever will.
I still find it almost unbelievable that people all over the world will read this. I wonder how much it affects people born after the internet and in what ways, for me, who never dreamed of being connected the way the internet has allowed humanity to be, it is a beacon of hope that perhaps other things that once seemed impossible could become possible and commonplace as well.
I really love words, but I find that I am lost as a writer.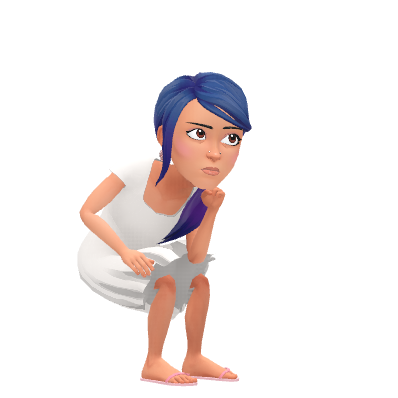 I wonder what my purpose in life is? With some people, it's so crystal clear. With Beethoven, Tchaikovsky, Cesar Milan, but not so much with me (at least to me)… I have a good life, I have happiness, I have health, I can serve others (teaching my kids ext), but the one thing I feel I lack is a clear purpose.
After thinking about it for the past four years, I think I will have to keep putting one foot in front of the other, and take life as it comes without knowing my clear purpose.
It's possible that all the people I think have a clear purpose, didn't feel that way, or that mine will become clear in time, or that we all decide our purpose every moment and are not locked into anything we don't choose in our hearts. I don't presume to know. All I know is that a quiet part of my soul yearns to know, it's not a void per se, it's more of an unceasing wondering.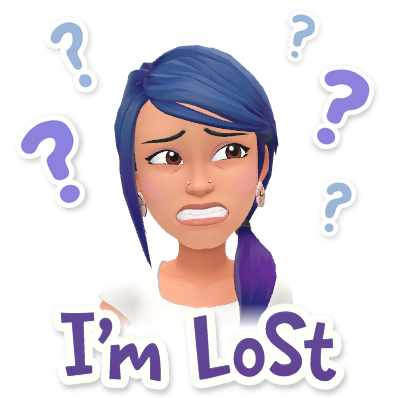 Last year I wanted to improve my life, and I did, and then I hit a kind of plateau of satisfaction, and I'm torn between writing more about that improvement tools to help people, or not writing anything at all about it, because we are all so different we all find a different paths towards life balance…
I wonder if I should be writing at all, or rather doing something else to serve humanity, or just taking a break myself. But I don't feel like I need a break, I'm living at a slower pace, yet doing as much as I ever was by not rushing, using notes to keep track instead of trying to remember, and having a flexible yet pretty consistent routine.
I'm enjoying life so much, just still feel like one last pin is out of place. So I was thinking transformation/growth and recovery need to occur in cycles, I 'm not too tired to keep pushing myself towards new goals or living my best life, but I can feel that my life is mostly balanced now, so no big adjustments need to be made right now.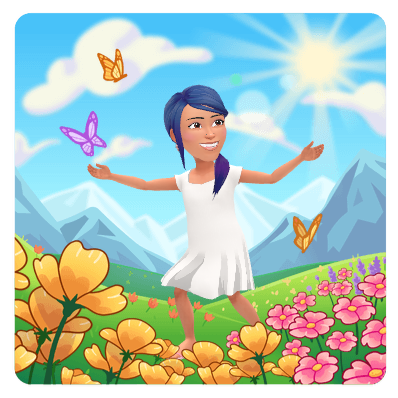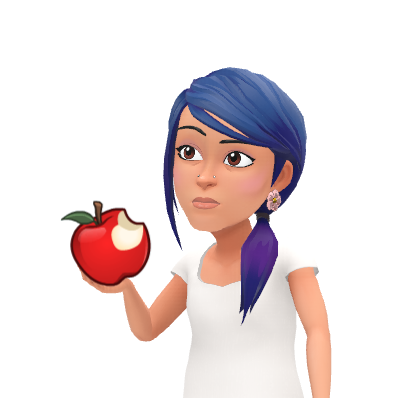 I feel like satisfaction is a tricky, underrated skill. Knowing when something should change, a boundary should be drawn or even a revolution should happen is vital to human kind, yet there are many moments when life is optimal the way it is, when a sculpture can be left as is. Perhaps there is nothing missing, but just the human condition to strive for more.
Just found this article looking for a more simple quote that suffering is caused by seeking permanence in an ever changing world:
A man was gifted a plate by his wife. It had beautiful drawings. The man was an antique dealer. Every day at the market, he would eat lunch from his plate.
Soon, his wife passed away. The man was grieving, but he still ate from his favorite plate every day. One day, the plate fell down and broke into a thousand pieces. The man was devastated.
A fellow stall owner told him: "I know someone who can teach you how to fix it. But he lives far away." The man went to seek the plate fixer. After one year of traveling, he found him. The plate fixer helped the man reassemble the pieces and the man returned home.
At first, he was happy. But the plate never felt quite the same. One day, it broke again and, again, the man was devastated.
Another stall owner told him: "I know someone who makes plates just like this one. But he lives far away." The man went to seek the plate maker. After one year of traveling, he found him. The plate maker taught him how to make his own plate and, with it, the man went home.
At first, he was happy. But still, the plate never felt quite the same. One day, it broke again. Again, the man was devastated. But he was tired. He could not travel far anymore.
A fellow stall owner told him: "I know someone who sells plates just like this one. He has a new stall on the market." Happy that he wouldn't have to travel far, the man went and bought a plate just like his.
At first, he was happy. But that plate, too, never felt quite the same. One day, it broke again.
As the man looked at the broken pieces on the floor, a stranger passed by his stall. He said:
"You are lucky. It was just a plate."
At that moment the man was enlightened.
The first of the Four Noble Truths in Buddhism is suffering. They call it 'dukkha.' It has many definitions, including pain, grief, sorrow, stress, unsatisfactoriness, and misery, but I think the simplest term that captures it in our modern times is 'unhappiness.'
Our suffering isn't physical, at least not most of the time. It's emotional. One way or another, things don't go how we want them to, and we face emotional pain because of it. This pain isn't random. We inflict it upon ourselves. That's the lesson of the above story.
All suffering is resisting or desiring change.
– Niklas Göke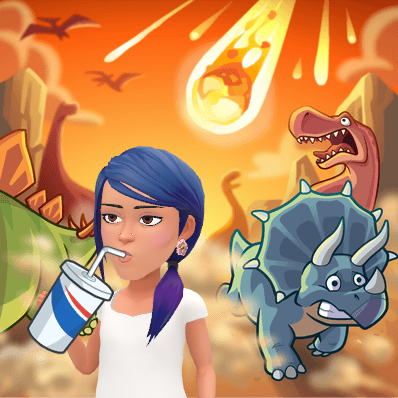 It seems like the last pin in my inner harmony is not finding a purpose, but being at peace with being one of many people who have not yet had that milestone in life. Something settled with me tonight, something from my past visited me when I re-listened to my old favorite song, something from now visited me when I admitted I spent half my writing time not writing (though I wrote an hour by going over half an hour) and something from my future looked upon my with kindness. Every time I look at any picture of myself I always look ridiculously young, I was wondering why I can't immediately feel that way when I take a picture and maybe I can start?
Today I started at 5:30 again, but it was okay because dinner started late and got finished late.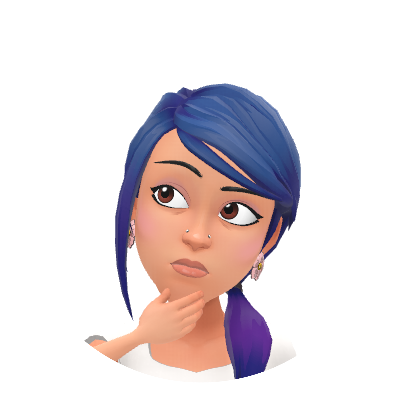 I have the hour ahead of me and I know I can write, but having conquered distraction for now, I still wonder about a nice focused project vs freewriting.
As far as this project I think I'm going to post publicly for 14 days straight, that's the minimum time it takes to start a habit and it can take up to 2 years depending on what the habit is.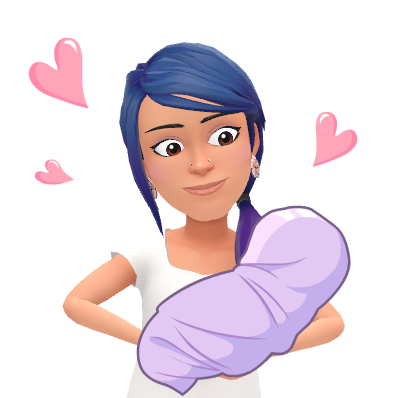 I'm watching my son play in his safe area right in front of where I write, he has a wooden banana. Without him, somehow I wouldn't have started writing. He can definitely play by himself for an hour. That is so cool about him. Not only does he play by himself, but he does it so well that I don't have any guilt about it. My son is about to be 1-year-old next month and we don't have good ideas yet for his birthday, but that's okay, maybe something will come. His sister is 4 years old playing the next room over with Lego blocks for an hour, then she gets her 1 hour a day on the computer so I have to finish writing to give the computer back to her (it is hers from her grandpa, mine got broken earlier this year by my son). My husband works until after I am done writing so he won't interrupt me. This is a good time.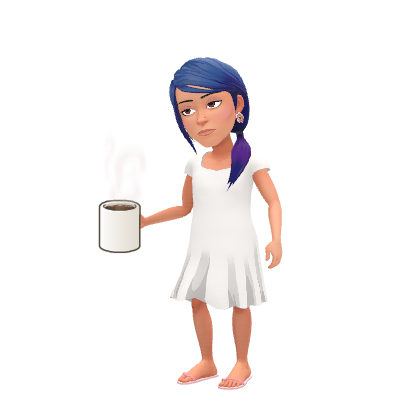 I am a morning person, but I would rather work when I can consistently and sleep is still inconsistent with my son's teeth coming in I wake up some nights with him and not others. Tonight I'm very tranquil, but I've been struggling to get to bed if I have caffeinated tea in the afternoon so I switched to guanabana today and I guess I have to find a new rhythm.
Someday I would rather write in the mornings again, but at times I would rather make progress with whatever I can today than wait for a day that may never come.
Usually I know what my values are, using both generic (universal 14 most common values) and specific values (out of everything possible), but I feel like I need a refresh after trying out some new Hawaiian and traditional African values last year.
I'll check my Life Value Inventory values today, it took about 10 minutes since I've done it before. All my past 8 sessions are stored for free online so I can see how I have changed.
This foundation uses 14 values they find to be very common among all people:
"Our research started with over 200 values which were identified from an extensive review of prior values research. Over several additional years of research with a diverse group of people (from emerging adult students to adult workers), these 14 values were found to be the most common and consistent."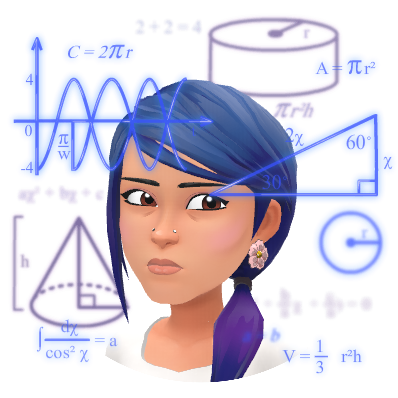 Then the interesting part, you can easily clarify what is getting too much or not enough of your emotional, financial, or time budget.
What strikes me is that the inner peace I feel does match me meeting all the important goals pretty well, however if I lived near my relatives and had safe, high quality help for the kids I would much more easily be able to meet my "objective analysis," "creative," and "financial prosperity" goals. Those being a bit under focused is defiantly the price I paid to keep my kids and my health as priorities with lack of sleep of having a baby under 1 year old.
So looking at my values profile this time shows me what I can work on when I do have energy, I can use analysis to ground my mind more often, I do miss my life improvement system, but I need to rename it since I'm not working on improving my life anymore, maybe life balance check or something… Creativity, since I'm teaching it in my home school as the art theme for spring I think I will find ways to express this better in the coming months. Financial prosperity, I just want to keep track of my spending, not even focus on earning, so this should be workable.
"For values in this category, it is recommended to chip away at creating more time to express these values. This process will clarify how much these values reflect preferences or something important enough to fight for. We all have preferences that are about being more skilled at something or being more fit or wishing to spend more time with certain people . . . but at what cost? Values in this category usually represent some kind of personal cost and, therefore, don't get expressed as much as you would want."
So, I know what I need to do, just make some time for these values. If I had a specific time to track spending, maybe at night, that would be good ($8 for replacement shorts for new work out shorts since I had none). Creativity actually has an hour from 3PM-4PM, I just haven't harnessed it in a way that feels effective yet. Objective analysis is hard, I love to wake up alone, but right now it's not the easiest thing to really do, so maybe if I make a plan I can get my mental bearings while I have a morning coffee, I really miss knowing where I am in life and that kind of thing, I floated through today and get so much done and so well, but I hate that floating feeling, I want to be solidly grounded between my mind, my values and my plan for the day.
I really recommend that Life Value Inventory System to anyone feeling disconnected between their heart vs day to day life it gives you some tools and has more articles that discuss the way certain value combinations are hard (like responsibility plus creativity). I don't think it would take more than 20 minutes for someone not over-analyzing it (maybe 40 for those people), and it really has some decent tips that aren't very commonly discussed.
The feeling I have tonight is that, although imperfect, I've done a decent job getting more and more used to managing a family/school and transitioning emotionally from a student/worker to wife/mother/teacher/writer. A quote that helped me when I started forgiving my imperfection was "The Man in the Arena" by Theodore Roosevelt (I watched a great documentary about the Roosevelt: Theodore, Franklin and Eleanor that reminded me about how every great life has a lot of mistakes, but the quote has been on my coffee table for a few years because I need it to remind myself not to let my husband's insults keep me down).
The Man in the Arena: "It is not the critic who counts; not the man who points out how the strong man stumbles, or where the doer of deeds could have done them better. The credit belongs to the man who is actually in the arena, whose face is marred by dust and sweat and blood; who strives valiantly; who errs, who comes short again and again, because there is no effort without error and shortcoming; but who does actually strive to do the deeds; who knows great enthusiasms, the great devotions; who spends himself in a worthy cause; who at the best knows in the end the triumph of high achievement, and who at the worst, if he fails, at least fails while daring greatly, so that his place shall never be with those cold and timid souls who neither know victory nor defeat."

– Theodore Roosevelt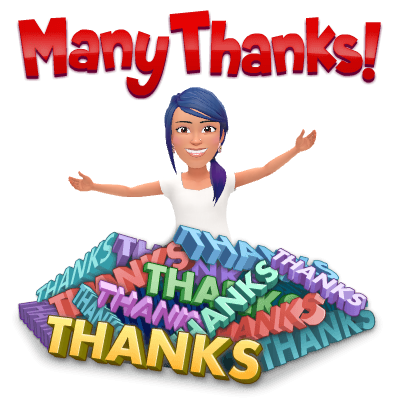 Well if nothing else I'm defeating the feeling I can't write if I'm not sure what the best project is, when my time came I did write, that's an improvement for me, something to rebuild trust in myself a little each day for now. 🌸
---
Today I watched my son play at 5 PM while my daughter watched math videos on her computer while she ate dinner. We have pizza once a week Friday, so it takes much longer to cook than most meals I serve. I cut fresh tomatoes for myself, I like the tomato even though there is already cooked tomato, my daughter does too. We walked 4.6 miles round trip, from 11 AM to 3:30 through the neighborhood stopping to pick up a picnic lunch, browse at dollar tree and play at the park.
I drew out the day into 24 square blocks earlier and colored them in to try to explain that I asked my daughter to focus only for two hours and I gave her five hours everyday to play.
Somehow the square blocks seem to put life in a certain perspective that I've never noticed before.
I use Sketchpad.io a free online drawing app to work out basic models and rough sketches digitally, it's very user friendly for someone who has never used online drawing programs.
This is my/my kids life right now, the blue is sleep, a lot (but interrupted so…), the red is eating (between cooking – serving – feeding baby – cleaning each meal takes about an hour) and exercise, and bathing – teeth brushing ext. It takes us 15 of our 24 blocks just to serve our body. They yellow is playtime, special play time at 12 (where I do what my daughter wants – kind of bonding) outdoor play time at 2 (supposed to be the very best thing for kid's brains), crafting play time at 3 (painting or art always seemed to help my daughter with her emotional issues, kind of art therapy more than a class), 5 is bonding time with my son and independent hands free time for my daughter (like Legos in her room, or beads), 6 is electronic play time for my daughter and my son plays independently (in the room with me, but he is happy to play by himself). Green is where I teach school to both kids, but letting my younger son wander to blocks or join us if he wants, pink is the only time my husband joins us on an average work day, it's really half an hour at 7PM, then he eats, then half an hour at 8PM, then he showers, but it's pretty much an hour a day that he spends time with us, enjoying the kids, but not actually helping with teeth brushing or anything draining. 8PM we are transitioning to sleep, I do a lot of reading to the kids, teeth brushing ext. What was crazy to me is that I never realized how much time is dedicated to just surviving and staying healthy. 63% for us, I have no real idea how much it is for other people, but that's what it is for us and it's actually worse for my husband, since his works feeds us and commute is needed to work his time is spend 92% surviving, 8% free-time.
This is time divided by when I'm serving my body (blue, via sleep, eating, exercise, hygiene) when I feel like I am working (red) and the hours of my life I feel I enjoy. 63% feeding the body – 25% "working" – 12% enjoying life.
In response to reading a comment that life feels meaningless often, no matter my optimism I can't but completely agree, the green square is the time in my life I "feel" a sense of meaning. 4% of my normal day feels significant to me. It would be so easy to let that time slip away.
This is the same time arranged as a pyramid. Looking at survival, we do what we must: sleep, bathe, eat, exercise and a deep tension exists between work vs enjoyment vs meaning. None of those things are "wrong," but if you work 8 hours instead of my 6, it's so possible to imagine enjoyment or meaning being swallowed up, if you commute a long commute… it's as if your week days are just for survival then.
I know there are the weekends, but I don't think life is meant to be lived in such a way that the average day of your life isn't enjoyable or meaningful.
Doing this exercise today was quite mundane, but somehow the visuals, as plain as they are tell me at a really deep level how important this one hour is to me. This is the only time I feel like I make a difference. People would say, and it's probably true, that I make a difference as a mother in 96% of the day, but the only time I feel a sense of flow, impact, meaning, significance is the 4% that most of my family sees as a waste of time.
It was definitely worth doing this today as a dialogue between myself and myself. Now I can understand both why my husband is so tired on average and also why I need to preserve this time that makes me feel like a human being vs a noble child care robot.
The first thing I thought of is that 4% isn't enough time, but then I thought, at least I have that 4%. I didn't always and not everyone does. It was hard won, mostly through better and better time management, which requires better and better boundaries, which is motivated by better and better sense of self, which happened from painful increasing mindfulness and self awareness. I spend a lot of time taking care of my kids, but the ironic thing is that, when I didn't have them I wasted my time trying to please everyone in my life rather than do what mattered to myself. The kids made me too tired to continue running away from letting others down, then I was broken of the habit, I decided to stop letting myself down and let people find their own way (or not). It sounds cruel, but for an adult it is actually true respect to be given the space to learn to care for yourself. Obviously there is room for teamwork and paying help forward and human kindness, but there should be some limit (a different limit for every relationship, yet always a limit somewhere).
I really enjoyed writing tonight, I think I've been afraid my whole life to know who I am, but the more I find myself (nerdy, thoughtful, sensitive) I really don't hate myself. They call the unknown side the dark side, but for me it's more like the light side, it's as if I lost the good of myself, rather than the bad? Hmm.
A wonderful night or day to you my friends! Or horrible! Life at it's worst always has a certain value, like coffee, a good coffee is better, but a bad coffee first thing in the morning is still a welcome friend.
Poem for the Road
(It wasn't rainy here, just have this on my mind tonight, for some reason it always struck me as beautiful. Completely reminds me of Thomas' wonderful post from last autumn.)
The Rainy Day:

The day is cold, and dark, and dreary;
It rains, and the wind is never weary;
The vine still clings to the mouldering wall,
But at every gust the dead leaves fall,
And the day is dark and dreary.

My life is cold, and dark, and dreary;
It rains, and the wind is never weary;
My thoughts still cling to the mouldering Past,
But the hopes of youth fall thick in the blast,
And the days are dark and dreary.

Be still, sad heart! and cease repining;
Behind the clouds is the sun still shining;
Thy fate is the common fate of all,
Into each life some rain must fall,
Some days must be dark and dreary.

– HENRY WADSWORTH LONGFELLOW
---
---
▲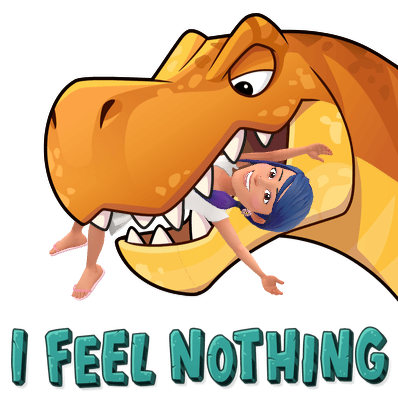 This is the latest I've started, I'm a little sleepy, but I don't feel worried about being sleepy this time.
We had our second family meeting today and it went so much better. My daughter gave a little presentation, we talked about weekly goals, team building ideas, watched a half budgeting video from YouTube and had an open floor for problems, my daughter brought up her friend playing too rough.
I taught close quarters combat today for martial arts class, we covered heel strikes, elbow strikes (vertical and horizontal), knees, practiced a knife disarm that we knew already in close quarters finishing with a guillotine, we practiced front kicks with an elbow strike in a hallway.
I am surprised at how well I adapted to writing at night. When I started I thought I could never like writing at night as much as the morning, but actually I think I could adapt to either one.
So much of who I think I am is just what I've already done, when I have to try new things I usually can do them.
For awhile I thought I couldn't make friends, but I just wasn't meeting the right people. It sounds judgmental, but that isn't how I mean it. Eventually I met a lot of people who were easy to be friends with, it's not necessary to have the same preferences to be friends, but if you don't enjoy each other's company there isn't much point to wasting free time.
I'm thinking about what project is next, if I can keep writing for 14 days I hope to switch from free writing to a particular project, but I don't have any particular project in mind.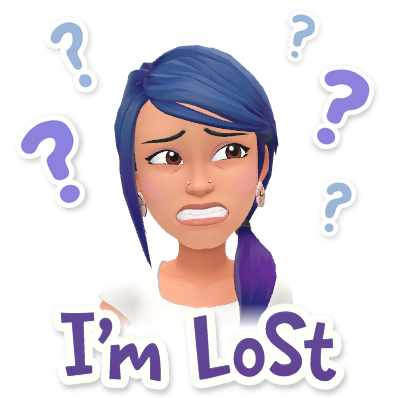 I kind of gravitate towards children's books, but I don't know, I'm not clearly driven one way or another. I like non-fiction, I like science fiction, I like fantasy. There was an author Joy Wilt-Berry who wrote hundreds of informative books, but in a humors, cartoon style, I perhaps would want to do something similar, but I lack a feeling of providence.
I'm not sure that I'll ever feel a strong pull towards any project, so I feel like just starting with something and getting used to it.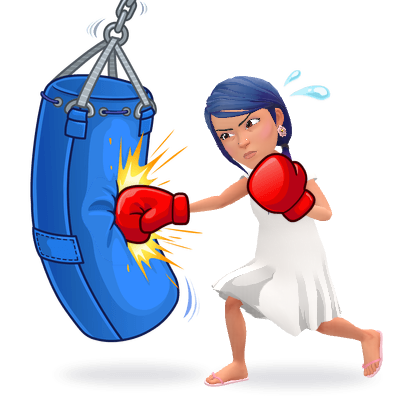 Perhaps I'll do something describing martial arts, Bruce Lee was working on a guide to mixed martial art's techniques when he died. I read the publish notes and have a desire to update and simplify what he wrote. Like Stephen Hawkings, Bruce Lee liked to write about specific information in a way that the common person could understand the content. I really like that.
I've always loved books, but so many books that I am having as much trouble picking one type of topic as I imagine I would to be disciplined to finish a project (or more).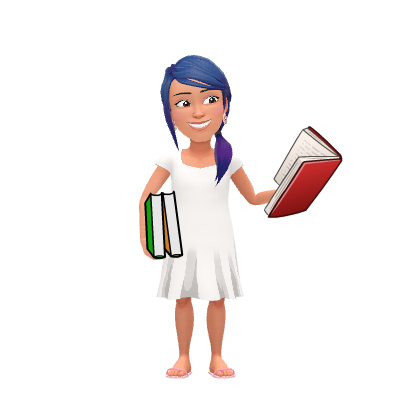 Some of the books I enjoyed as a child, "Little House on the Prairie" took me inside other people's lives and families, others were fantasy but they weren't pure escape, they were moral and ethical thought experiments like "Tuck Everlasting" about a family that lived forever and the complications of the effect it has on the psyche to watch all your friends and contemporaries pass and live on without knowing your burdens will ever end. Some of the books I enjoyed made me more independent as a female, "Island of the Blue Dolphin," some made me question society the good and bad sides of it "The Giver," "Hatchet." I read zoology, physics, quantum mechanics, chemistry, and plenty of non-fiction. But plenty of fiction as well "The Golden Compass," "Clone," "Alien," "The Color Purple," "The Color of Distance," "The Forever War," "The Princess of Mars." Some people have a low opinion of fiction, but I always find as much education in fiction as in non-fiction, education about words, ideas, free thinking and humanity.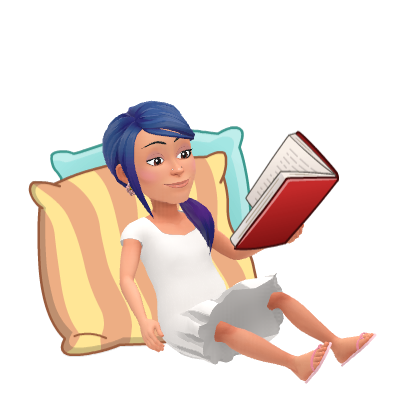 I became interested in habit change a few years ago, and one thing I noticed was that there is a large disconnect from what we do and want to do and what we think we should do. It isn't ethical or will power, or not completely, it's sometimes an lack of surety of how to handle the small details.
The interesting thing about books isn't just the words, the stories, but the ability to try on an experience and also the ability to step outside my normal perspective, sometimes reading leaves me a different person from the person who started reading. Sometimes a better person, but often just subtlety different.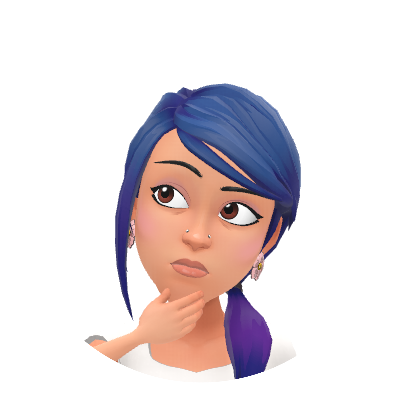 I think I've gathered a lot of courage from reading, seeing people make it through worse experiences than I've ever had to go through seems to lend me some strength. I wonder if that's okay, if my inspiration should be grounded in reality, in myself or if it's fine to take it from anywhere?
Each morning I'm grateful for another morning, each week seems to be slightly better than the last week, but I still have an unease about not knowing what the next step will be.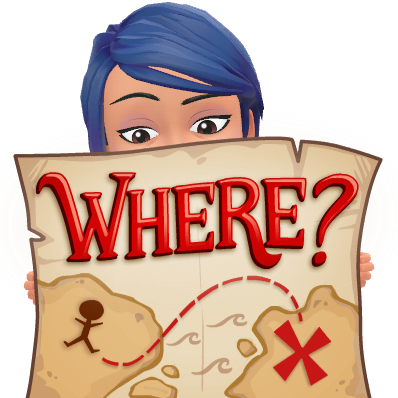 I'm just allowing that feeling of unease, I know both that life is sweeter with mystery, that I can't know the future, that I can only live in the moment, but also that I have a tension of not knowing if I am living up to my potential. I find it impossible to know if I'm living up to my potential without knowing what my real responsibilities are.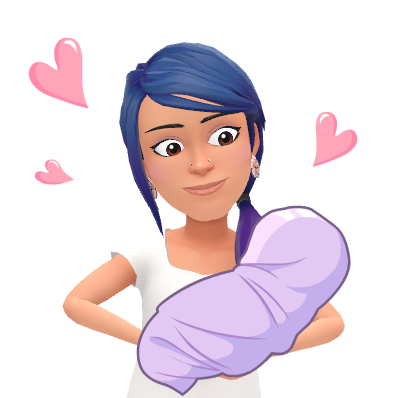 I assume it's taking care of my kids, and I do that as well as I personally can, but it also feels like there is something else I'm meant to do and I'm so unclear about what that is. Over the last two years I've become more at peace with the unknown, but the curiosity remains in the back of my mind at some level all the time and some jealousy of the people who seem to know is always there as well.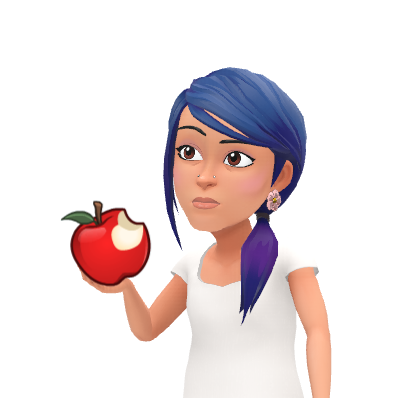 It's nice to have the answers, but some come with time.
I know that mentally, but emotionally I don't want to wait anymore.
I want to know that I am or am not doing enough, yet there isn't a loading bar I can see or a swirling circle showing I'm going in the right direction.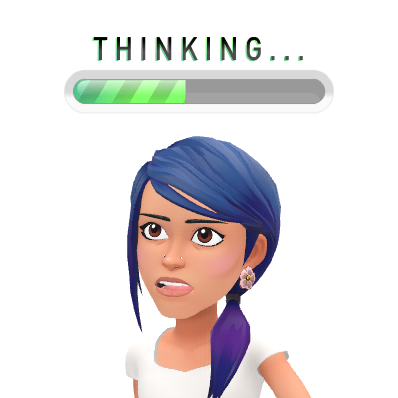 I want some certainty in an uncertain world, some control of the uncontrollable, I want what I don't have and that is only ever frustrating. But perhaps frustration is good, perhaps it's a sign of being on the right path, or if not a sign of being alive at least.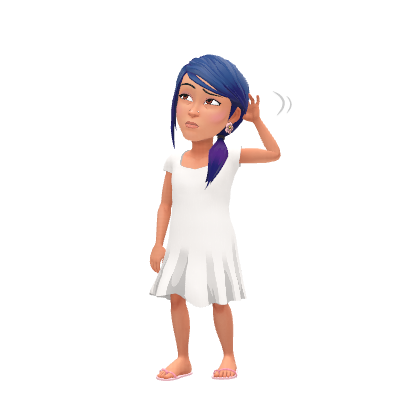 I've been getting to know myself more, but I wish to know more that I know (even though I realize that is impossible in the present).