The First Entry
(May 2020) Today I'm thinking about hedonistic adaptation.
This morning was beautiful, though last night my son was crying all night (rare for him), since he has a tooth halfway out of the gum, it must hurt. Possibly water stuck is also in his ear from swimming, he keeps rubbing his right ear, and is sick with fever and diarrhea that might just be due to the tooth coming in. Tuesday night I was up pacing so my son wouldn't cry, Wednesday I carried him on a walk, and all day at home, last night I couldn't carry him all night anymore, he cried, I didn't do anything about it.
But I didn't hate myself for it. I'm practicing a bit more self-compassion.
This morning my daughter woke up, talked to me about being jealous (because I said "good job" to her brother) and did her math homework (five rounds of addition) "quickly so I could borrow the computer" (since we share it). I was so proud of her. I didn't ask her to do that, it was very thoughtful. She learned to count by fives, using her hands and my hands, or my feet and hands, she started counting by fives today when I suggested it to her.
Before, our relationship was so bad, if I told her to count by five she would have argued against it… she argued about the day of the week it was, if it was night or day, and other obvious things.
Though I was too grumpy towards her last night, and yesterday when she put our new soap bar, for hand washing, all over the feather duster, and tried to clean the shower with it… she was still thinking of me being able to write in the morning.
The computer I use to write, is her computer, she got it for her second birthday because her grandfather didn't want it anymore. For him it was clutter, it had frustrated him too many times and he preferred to just use a different computer, but for her and I, it's been our favorite computer ever. It's so easy to forget to be grateful towards my children. They give me so much, they do ask for a lot, maybe that's why it's hard to remember to be grateful to them.
When it first happened, I was so proud of my daughter, that she has started counting by fives, an hour later I'm not anymore. Such is the danger of hedonistic adaptation to steal the joy from triumph ad the sweetest of victory.
I think my children are my wealth, I didn't want to think of them as "items" or "possessions," yet I actually list my best friends (I have five good friends, enough for me) as items in my list of wealth without feeling wrong about it.
I don't own the kids completely, like a dog, I have to care for them, but I know their spirit is mostly free.
I think perhaps I do own my children to an extent, their bodies are mostly their own, their styles are their own, their souls are their own, but I own something of theirs, something unnamable to me.
I'm lucky I was able to repair my relationship with my daughter, but immediately I wanted to move on to the next relationship I could repair instead of taking a moment to be happy for progress.
I am proud my daughter is counting by fives, but immediately I wanted to teach her a higher amount of counting by fives.
I am grateful she thought about me in the morning, but immediately I wanted to sand off all her bad behaviors.
It would be nice if I found a way to pause, celebrate the beauty of life, make a note of ideas for improvements, but stop rushing for the next thing to happen ahead of its time.
I keep coming back to the idea that I rush myself and my family too much, it degrades my relationships, it strains my loved ones, but then I fall back into it again. But, I guess that's okay, failure is okay.
As long as there is life there is hope, so I get to try again today to not rush myself and others, because when I rush I don't enjoy the little victories, which would buffer me for the inevitable pain and defeat that is also part of life.
I wonder how much pain I have caused my loved ones by not letting the good things they do be enough before I mentally check off what happened and tell them what the next step should be? Probably a lot, but in my defense, I drive myself the same way and I get a lot done. I hope to find a middle ground today, or soon.
"Wealth consists not in having great possessions, but in having few wants." Today when I read that, I thought of it differently, in "having few wants" of things my children or husband "needs to do or achieve" and "wealth" in the form of joy in the current moment of life, in the good things that happen every day, and constantly go unnoticed. Like the beautiful golden dawn today, like the wonderful blue sky that is there every day, like playing music together, with my son and daughter yesterday, for the first time, and seeing them smile and dance with real passion, not a grimace of being forced to memorize a stale piano song to recite in front of people… so many good things get spat out, instead of digested, all in the name of hunting something bigger immediately.
I "get to" go make breakfast now, but I wonder why when I keep realizing this point, that I'm rushing to my own death, do I seem to sink back into the bad habit of rushing myself yet again?
The Second Entry
(Decemer 2021) I'm near 200 posts now and decided to randomly go ack using Google to "pick a random number corresponding to an old post "for fun". Looking back at the past I know I was in the second month of covid stay at home "quarentine" and under a intense amount of pressure, change and stress. I wanted to have a "good attitude" about it, but it was ultimately impossible for me to have a good attitude for the length that the pandemic would last with the handling of it being both against what I wat as well as to super effective. I still am under weird restrictions in my corer of the world in what looks like the begining of year three of something we were told would last a few weeks.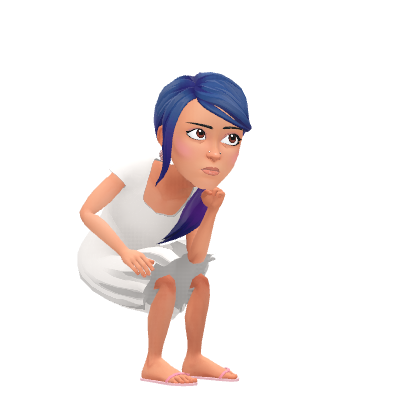 I know my personality has shifted during this time, when I would have maybe held my tounge to respect others in the past I now don't care to save any relationship over my boundaries. Knowing I'm honest with myself has become more important to me, than who may or may not be in my life, I have given as much as I am willing to give to "keeping the peace," perhaps for a lifetime. My current respect for the governmet is low, but I believe in everyday people as being, in general, good and sane. As usual, I don't feel any need for religion in my life, but my ability to throw off traditions I felt stuck in is higher than ever before.
Looking back at the past, it was pretty impossible to be happy until I got a diagnosis for my special needs child, which happened a year ago, seven months after the first entry. A special needs child is hard enough when you know what you are dealing with ad have decided how you ad your team will choose to proceed, but when you are alone, when you have no idea why normal isn't fitting your situation, it's a bit hellish. I kept hating myself for not enjoying life more, but I was really doing my 100%, there wasn't any effort spared, I did my best ad couldn't have done more. If I had known more, I couldn't have done better, but how can you know what you don't know?
What I could have done was get my child in Cortica sooner, tried Occupatioal Therapy instead of couciling/psychology. Her neurologist was so helpful and they have so many options. We tried Mightier, which is okay, but it's more for ADD and less for SPD in my opinion and what we have is SPD, sensory processing disorder. So we eventually use an Alpha-Stim vegas nerve stimulation machine to build the "calm down" function in a mind where "calm down" didn't exist yet… which was an alternative to medicine, which is an option. Some places online I've seen it stated that medicine is not recommended for SPD, ut our neurologist Dr. Ami is very good at her job ad she definately reccomended that it is an option ad why, so don't believe even the "legit" looking websites when it comes to treatments things change all the time.
I have been able to slow down, it's a medium pace, not a very slow pace, but it caused a lot of fighting between me and my family members who enjoyed getting "more" from me than what is healthy for me. People knew me as a hard worker, someone strong, someone to turn to, which sounds good… but it meant people would be lazy to do what they could, since they knew I would pick up the slack, they blew up at me unfairly, because I would probably not yell back at them, they asked me for so much I had nothing left in my "tank". So not to be un-proactive, but my relationships with family members were why I was rushing, to try to do everything everyone wanted me to do, I had no time for what I wanted, and in the end not enough to do what others asked of me either. I often felt sad at picking between the kids and my husband, do the cleaning he wanted, or the playing they wanted, but ever the rest or goals I wanted. Eventually compassion fatigue set in and I stopped caring about how other people felt at all. I know it doesn't sound healthy, but I don't know if it's worse to be a doormat or someone who doesn't care and I don't know if it will go away after the pandemic "ends"… Right now I really feel that everyone needs to handle their ow baggage if they wat it handled at all, or sure let someone who wants to help, help, but it doesn't seem ethical to expect that of family. Whatever burden family should have to help an individual with their emotions, due to related DNA, the individual has 100% related DNA to themselves, and should really handle it.
I notice though a year has passed, many years of distance lay between who I was ad who I am, I wonder if I'm headed back where I was after "this pandemic" or to stay as I am now or to some different place in the spectrum of humanity yet again.
💀