Konmari Monday! Woo!
I'm a fanatic of the Konmari method, but it didn't work for me "by the book," I had to go off script.
I found another good organization book called the QUICK method that helped a lot, as well as a "5 things challenge" to discard 5 things a day.
I think the main reason I'm such a minimalist is that I live in a small space, but I also enjoy having a less negative environmental effect and spending less time cleaning to spend more time reading, playing music, teaching martial arts and getting along better with my family. I find we all get grumpy with clutter, maybe not everyone does, but we all do, so why not get rid of clutter?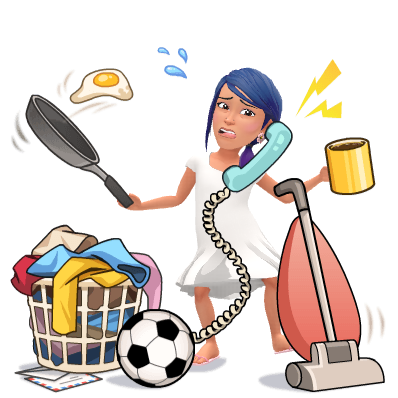 But I think, it's not realistically something that ends, it's like clearing criminals off the street, it's ongoing.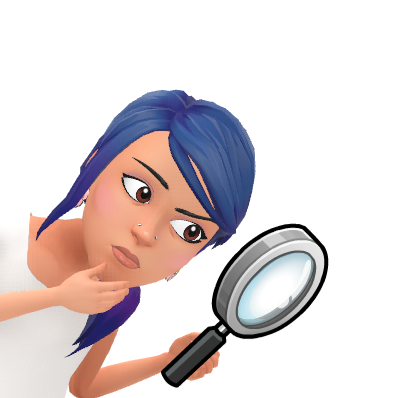 Items you dislike, but keep are kind of like criminals. Items you don't hate, but don't want and can't get rid of are kind of like homeless people. Items that you don't mind but become a nuisance are kind of like stray feral cats. Somethings like junk mail are like the religious zealots that hand out clearly unwanted newsletters and yell at passerby's on a megaphone rather than having a rational discussion with interested people or possibly junk mail can also be scam artists or simply sad college students making a living handing out advertisement cards that no one wants. Items you are unsure of are paroles, maybe they deserve their chance, but it's too soon to tell.
So, metaphorically, your home is your city, you have a limited population capacity, and you (somewhat) get to chose what the population looks like.
Our family began another round of the Konmari method this Saturday, which begins by envisioning a reason to clean ie the kind of life style we want (simply a clean and easy to keep clean one right now) and then letting go of clothes that are unwanted.
I have two returns that need to ship out, but I'm lacking a box, so that's like prisoners waiting to be extradited. I'm going to move them to my super small closet above the shoes until a box comes in… I'll mentally convert that to a prison.
My daughter had a really stained jacket that wouldn't come clean as well as some very worn socks, which she let go of, but the key was that she addressed her items, thought about it and was okay at letting go (we thank the items that are let go with a hug or kiss and a "thank you").
My husband found two shirts he didn't really want anymore, that was major to me, because it was the first time he discarded with a positive attitude rather than avoiding it or being very angry.
My son is 1, so I talked to him as I went through his clothes, looking to see if he cared about any of the clothes, he didn't, so I looked to see if there was anything "keep-sake-able" this time there wasn't, I got rid of about half of his clothes that we never chose to use. This time I made a bag for donations because the clothes were in good condition, but I don't always.
Actually maybe I'll just donate my returns to avoid the hassle? I think it would feel good.
What I always worry about for donations is whether the clothes are good enough. I watched a Nanny 911 episode with two trash bins, one with a happy face (to make someone else happy with old but good toys) and a sad face (for broken toys) I think that general idea has helped me make choices about the clothes.
I also worry if I bag donations will I actually follow through or just have bagged clutter in my home making me feel unsuccessful and unorganized instead of just unorganized.
However there are three clothes donation boxes very close to our home, so that really helps because I can take the kids on a walk, drop off the donations and then get us a little treat from Target and explain that letting go makes more room for new things in life…
We save my daughter's very nice dresses for her younger cousin, but not every garment really warrants storing for that long or gifting. Is it a used, but pretty gift or is it a hand me down?
I went through what we wanted Saturday, but now it's Monday and actually for me actually getting rid of things is harder than the decision of what to keep. Deciding is like a board meeting of deciding who to lay off and actually taking the things to the trash or donation is like telling the employees to pack their desk.
In the QUICK method there is a quiz to see what kind of hoarder/cleaner you are, I am both a tosser (I like to let go of as much as I can) and sentimental. It's a seemingly unexpected combination, but it's my truth. I'm so sentimental I store bitterness and other zeitgeists into my items mentally, it's not easy to let go of items, but it's addictive and uplifting so I go through the process again and again. I'm able to clean my soul by discarding clutter. I'm not sure how common or uncommon that is, but I've come to understand that, that is the way I am.
A truth for me is that discarding is a continuous process, the Konmari method did make my life better, but it never "ended."
I like to invent hypothetical "quanta" for things, I would put minimalism and hoarding on the same sliding scale of consumerism. So level 1 would be hoarding, level 2 would be "collecting" that is semi-hording and semi-normal, level 3 would be the imaginary normal life with a box in the attic, but clear rooms, level 4 would be minimalism, and level 5 would be the Konmari "Mythical Legendary Master Status." So, I would put myself on a 4. Getting rid of my wedding dress really made me feel like "a legit" minimalist. So even though I have half a table of school clutter and two kind of messy closets, and a disorganize kitchen, I feel pretty solidly minimalist still. And it feels good, for me, it feels mentally liberating, it feels like being a cowboy under an open plane.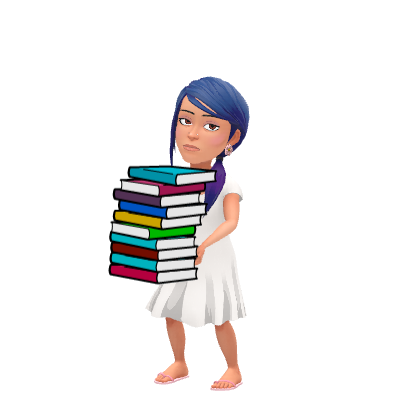 The next category will be books. My daughter just refused to share a book with my son and I hate that so much, I can't wait to get rid of as many books as possible this coming Saturday. I absolutely hate having so many books in the house that I hate reading to my daughter, it wouldn't be impossible to get books we both like until she learns to read for herself.
I want to mention that I appreciate my clothes a lot more now that I have less of them, I resent doing laundry less, I actually dress better because I didn't keep anything ugly, I'm comfortable because everything I kept was comfortable. I like my life better now with a lot less clothing and I don't look worse at all.
Konmari is about what you keep, not what you discard, my favorite clothing item is my hat, I got it from Dollar Tree, it fits my medium sized head better than any other hat I've found, it reminds me of summer and I really like it. 👒