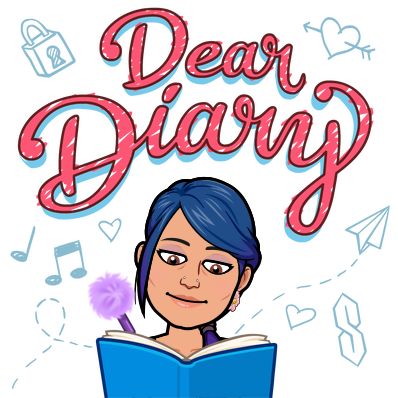 Mark Manson's Tips and Advice for Starting a Blog, May 26th, 2015
There are only two valid reasons to start a blog. Either a) you have some other business and blogging would be a nice way to help promote it. Or b) you just really, really, really enjoy blogging. Outside of those two reasons, there's no legitimate reason to start one.

(Edit: a commenter pointed out that there is a legitimate third reason, and that is to build a platform to eventually get a book deal and/or to test ideas for a book. This is very true. But even so, you're looking at a couple years of writing to build a platform large enough to get a publisher's attention.)

– Mark Manson
I found that I do really, really, really enjoy blogging, which was unexpected and I wouldn't mind building a platform to eventually get a book deal after years of writing to build a platform large enough to get a publisher's attention. Yay!
When I started I wasn't even sure I would be able to write articles. I had a book in my mind and didn't want to practice with short stories or articles, but I wouldn't trade this experience for a book. Not to say I would never write a book, but to me it was worthwhile to take this journey inward and explore the world of WordPress interactive readers and writers.
Going back to my childhood, sometime in sixth grade, in the winter:
The Road Not Taken

Two roads diverged in a yellow wood,
And sorry I could not travel both
And be one traveler, long I stood
And looked down one as far as I could
To where it bent in the undergrowth;

Then took the other, as just as fair,
And having perhaps the better claim,
Because it was grassy and wanted wear;
Though as for that the passing there
Had worn them really about the same,

And both that morning equally lay
In leaves no step had trodden black.
Oh, I kept the first for another day!
Yet knowing how way leads on to way,
I doubted if I should ever come back.

I shall be telling this with a sigh
Somewhere ages and ages hence:
Two roads diverged in a wood, and I—
I took the one less traveled by,
And that has made all the difference.

– Robert Frost
Bam. Shot in the heart… by words.
It really got to me, I was permanently bit by "road less takenitis"…
Until you've written hundreds of thousands of words, you have no clue what you will enjoy writing about or what other people will enjoy reading from you.

Successful blogs exist at the intersection between the passions of the writer and readers. The problem is that everyone, despite thinking they know where those two passions are, don't actually know either until they've put their reps in.

Until you've written 100 pages about a topic, you really don't know how much you enjoy writing about it. And until you've published 100 pages about a topic, you have no idea how much people will enjoy reading what you have to say about it.

It takes a lot of writing and experimentation for each person to find their own individual style and voice, what they care about, what others care about, and so on. This is a natural process. But it just so happens that when you blog, you need to go through this process in a very public way. Which is awkward. And kind of embarrassing.

But you need to be able to stomach this. Most people, when they want to start blogging don't realize how much embarrassment and "I can't believe I actually published that," goes into it. So if you can't handle public embarrassment (not to mention the occasional hate email), then, as the South Park ski instructor once said, "you're going to have a bad time!"

It's for the three reasons above that my go-to advice for aspiring bloggers is always, "Write 100 posts and then come back and ask me again."

– Mark Manson
I took that to heart and wrote 100 posts, this being 100. It was exactly at 100 that I had the basic ideas of what topics I wanted to write about "even just to start". So, either it's a mind game, or Mark had me down exactly. It took me exactly 100 posts to have a basic idea of what I want to blog about.
How closely did I play by Mark's rules?
1. "Study branding and basic marketing. "
I completely ignored this. I wanted to live or die on honest interest of readers, no tricks, no gimmicks, no begging, no click bait.
2. "Writing first, design second."
I did honor this, I really wanted to do something more reflective of my creative style artistically, but I also don't know how and the technical skills causing me to struggle when I try to make design changes in the past resulted in no writing getting done at all.
3. "Read books, not other bloggers."
Kind of… I read all sorts of books, because I'm a bibliophile, yet I read bloggers as much as I wanted too. Truly enjoying and respecting the articles of bloggers is one of the inspirations I have for even blogging to begin with, I think articles are the books of the future. Short for seems to be replacing long form.
4. "You want quality traffic first, quantity second."
Totally honored this, but it was easier because I had no traffic goals. One person reading would have been enough, potentially even zero, today I'm over 100 and I don't even check that, because I don't want to be read by 1 person more than who wants to read me, whatever that number is 0 or 100 or 1000. Life is short, I don't want to force people to spend theirs reading what I've written, it's an honor if they chose to read my thoughts, it's a disservice if they would do so from guilt or coercion (to us both).
5. "At first, the only people who will care about your blog will be your friends and family."
Actually none of my friends follow and my family knows about my blog, but very very rarely reads it… But I'm okay with that due to the above mentioned belief that I want people to read who want to read – to me that's pretty much the whole point. I don't want to be like the TV show that used to come on before the good one, and people just watched because they didn't want to miss "the good one"…
6. "Set a word goal each week and then attempt to keep it for a year. When I started, I promised myself at least 3 posts of 1000 words each week. I kept that up for almost three years. Sure, a lot of those posts were crap, but man, did it pay off. I improved a lot. I got much closer to finding my voice. And I discovered a lot about what people did/didn't want to read from me."
I kept very close to the 1000 word minimum, often going over, rarely going under, I don't think I was ever consistent about 3 post a week though, it was very often many more, or less, or even none, when life got busy. When I started I felt like 99% an imposer of a writer, and now I really truly feel that I have always been a writer, but that I'm a sensitive soul, easily blown off track by criticism. This Saturday at 9 AM, I have a writers group meeting with "real writers" for the first time, and I'm a bit unsure if I will be able to handle that environment emotionally, sometimes other writers or artists are the worst critics… hopefully not, but even if they are, I feel somewhere in my soul it won't change my resolve to express my soul in the way that has always worked best for me (writing). Whether I'm a good writer, or a bad writer, after 100 posts I am at least sure that I am a writer.
7. "Proofread."
Totally didn't proofread much at all, only a handful of articles even got one proofreading, I felt emotionally I needed the momentum of continuous writing, I plan to go back and work on editing when I feel like it. There isn't anything wrong with off the cuff blogging, it's one thing I've learned from reading other's blogs and though proofreading has a place, I don't regret the way I didn't proofread my articles, since they had a casual theme. I don't think I could have made it this far without allowing myself to make the writing process less painful as much as I could. One way I did that was not being notified if people unfollowed, they had my blessing to come or go, but I didn't want that news in my day throwing me off kilter.
8. "Have fun. At the end of the day, you need to enjoy writing/blogging, otherwise this is just going to be a vanity project that you'll scrap in a month. Blogging is a very lonely profession in many ways. It can also be stressful in weird ways. Like anything else, you really have to have a natural passion for the work if you're going to make it. You have to be in it for the right reasons. So try it out for a few months or a year, and if you still aren't excited to be posting, then perhaps chalk it up as a nice attempt and then go try something else."
I didn't know at the beginning how true all of these points would be for me, sometimes I was very lonely, but most the time I felt my faith in humanity restored and my spirit uplifted by some very special friends who I felt like were flying in a "v" with me the whole time, even though we are thousands of miles apart. I felt so much kindness from readers comments, one interesting thing about comments, they can be only a few words, but it really feels to me like the sentiment goes through as intended. I've sent heartfelt thanks to people and they commented back that they really appreciated the gratitude, so many people have kept lighting my way through the darkness. It was really beautiful to have young and old, male and female, local and international people inspiring me, motivating me and cheering me onward. It's getting to be cliche, but the good people you meet along the way are the best treasure from the experience of living. One thing you can never have enough of is good company… or maybe you can, but I haven't. The stress was crazy, the stress of fighting my own perfectionism. Of not over analyzing how ever millimetre of the page looked, if my free account adds were going to look to trashy, of a million small details that seem to matter when you start and then don't in the end. I actually am not sure about what I want to name my blog, I've been going with an idea "bubblegum monkey" but without having really settled on anything. Still after 100 posts a clever name like Hands Free Mama or A Girl and Her Blog, hasn't come to me. But I did learn to have fun, learning to have fun blogging has helped me learned to have fun in life, which has also allowed me to live a better life.
One thing I've found is I don't allow myself to enjoy life as much as I should, the more I take care of myself the more I have energy for my loved ones. Self care is the easiest thing to say and hardest to do for me.
I don't talk about Mark Manson a lot, because he has 350,000 subscribers and I have about 100… so it seems like mathematically it just doesn't need doing. Also because I'm a stoic and he's a little Epicurean sometimes…
But here on my 100th post in responce to his challenge, I must say that I really enjoyed his books "The Subtle Art of Not Giving a F*ck" and "Everything is F*cked A Book About Hope" as well as his Free Ebook and Monday news letter.
The first time he wrote back to me about his book for my book club, it had a big impact on me as an inspiring writer. Like in the children's book "Dr. Mr. Henshaw" by Beverly Cleary…
Also Rachel Macy Stafford, Jerry Jenkins, Jeffrey A. Carver, Owen Williams, Michael Sheridan, Arleen Lorrance, Diane Kennedy Pike, Steven Turikunkiko, Nomzamo Madide, Lovie Price, Jessica Dimas and Abby Lawson have all had the kindness to reach out to me in one way or another and each time I talk to another writer I feel 1% more confident as if by proxy and that really helps me because that's about 13% of my confidence borrowed from other writers (maybe I'll return it someday)!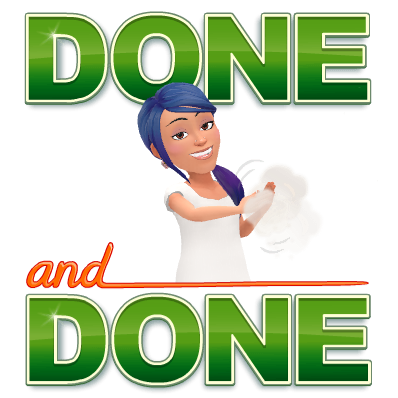 I think some of us in life, spend a lot of our life waiting for other people to give us permission to be ourselves and to start living. I don't want to think of it as wasted time, I prefer to think of it like a squirrel stocking up for the winter, or a butterfly taking time to grow wings, I prefer to imagine that this time spent seeking who I am as a writer was not only acceptable, but essential to finding both "my unique voice" and also to "uncover the fun" in the process of being publicly imperfect.
I'm proud to be "done" with the 100 post challenge, but I've actually only just begun. It took me 100 "irreverent posts" to even begin to write about a variety of topics I find interesting:
M Mindful Minimalist Monday
T Transformation Tuesday
W World of Wordcraft Wednesday
R Tech Talk Thursday
F Fight Club Friday
S Stoic Saturday
U See the Good Sunday
So Ironically after finishing the challenge, I'm only just begging the challenge (like the first Zelda game, when you beat the game – the reward was, playing a harder version of the same game).
Because until you've written 100 posts, you generally have no clue what you enjoy writing about or what people enjoy reading from you, you have not developed anything close to decent writing chops, and you have no chance at ever monetizing.

Because until you find that unique voice, and until you get your writing chops up to speed, there's not much that can be said other than, "Keep writing. Keep experimenting. Keep testing out new ideas and seeing who responds." Hell, start three blogs. Write a post a week for each one. Write a fan fiction. A tech manual. A sci-fi fantasy novel starring Steve Jobs and Elon Musk. The more creative, the better. Eventually you'll find something that sticks.

– Mark Manson
So the end is actually the beginning of the next phase. Like Kung Fu Panda, I didn't start at level 1, I stared at level 0, and tomorrow I start level 1.
It's a big deal for me personally, I may not be a butterfly, but I'm a pupa instead of an egg…
I'm surprised that I'm not scared, I'm surprised that I feel a sense of peace, it's like a warm feeling in my heart, that I think this is what I'm meant to do, but not a clear vision that I would wish for… more like quiet stirrings, subtle suspicion.
Anyways, I've stayed up very late… 1:34 AM my time, because I'm so excited, I'm not sure if I'll stay up all night and watch the complete sun rise.
I perhaps shouldn't have considered myself a failure after the change of plans not to attend medical school, but being honest I did, this achievement, small as it may seem to some, is perhaps a greater achievement towards becoming who I was meant to be, though less glamours and less high earning, it seems to resonate much more profoundly with my soul. I think that was a road to empty, external acknowledgement (at least for me) and this is the road home that will lead me back to my own lost soul someday.
Here's to you and to the approaching dawn of a new day. Thank you for joining me on this journey. 💐