Today is going really well and I was just reflecting on what I have now that I didn't have a few weeks ago, when it wasn't going well (when I felt hopelessly overwhelmed).
Right now I have a working day schedule Monday – Friday:
8 Breakfast, 9 Teach School, 10 Exercise, 11 Lunch, 12 Freeplay/Writing, 1 Teach Music, 2 Mum and Me with Daughter, 3 Outside Play Mum and me with Son, 4 Dinner, 5 Video Call with my Sister to Tutor Daughter so I can do ASL with Son, 6 Kids play together I relax, 7 Kids play with dad.
It took a lot of tries to find what works for us, also I had to discipline my daughter to follow without a ton of drama, which was helped by 4 things, 1. Time Outs, 2. Having a repeating schedule to create habits, 3. Prizes from Dollar Tree is she has zero time outs plus a "Jedi Training" book that is a planner which gets blue, green, yellow, or pink happy face stickers depending on the amount of time outs and 4. Mightier biometric brain training for her and myself to deal with our anger problems, that costs $40/month but was worth it.
The working schedule helps my daughter a ton and myself as well, my husband didn't like the idea, but he's actually barely even home during the time it affects us anyways, and after it worked he came around to the idea, now he is the strict one about keeping my daughter's 8 PM settle down and 9 PM bedtime strict on the weekends.
2. I have a list of my daughter's values of the day and my values of the day, mine for Monday is Minimalism and hers is kindness. Embarrassing to admit, I can't remember without keeping a Google Keep note. I try to live my values everyday, but remembering what they are is a huge crutch for me… since they do change. I find as I grow I don't need to focus on the same thing to be a better person, or sometimes I see I've been neglecting something really important and adjust, or sometimes I try out a value that sounds beautiful, but I find it isn't me authentically to live by it. I also like to encourage my daughter to pick and live by her own heart (not mine) so she has her own list of 7 values, that she picks once a year and reorders into the days of the week however she wants to.
3. I know my personal sh*t going on. A. I have a working school schedule (via Google Keep Notes) for everyday (math spelling), B. a different note for material that happens just Mondays (Astronomy and Japanese for us) that way I don't have to remember what multiplication fact we covered yesterday (we only do 1 a day, by the time COVID is over we will probably be done – small win) C. I have all my writing ideas on a separate section with a note on the unpinned section of my keep notes telling me which day I plan to entertain which topics.
A quick overview of my system, purple is for school and values (my main point as a teacher is live your own values on a daily basis).
Blue are my writings, light blue my reflections on stoic writings of others, aqua my feelings and self checks, yellow my casual goals, green my shopping list (instead of impulse buying I put whatever I want on my list and my husband lets me know when I can do the purchase), pink is about encouraging myself and also being kind talking to my loved ones (my number one weakness is being really rude to those I care most about), and red for boundaries and schedules (one records time outs, when they happened and why so I can troubleshoot my daughter's ODD and also check if my expectations are reasonable, surprisingly they often are, kids can actually be out of line despite what most parenting articles say, sometimes it's not me, it's you).
I really love Google Keep notes, maybe not everyone has no idea what is going on without them, but I sure do, this has replaced that little student planner they give you at school to remind you about days off and homework (finally!).
They have orange, grey and brown, if you don't like pink and your life probably doesn't need a list of time outs, but I highly recommend trying out Google Keep notes your own way to take the mental load off the old prefrontal cortex.
To get this "bad as* life style" I had to let go of some things, blaming my husband for not helping and just doing what I need to (then he did start helping weirdly, after I didn't care), blaming COVID for me not having a home schedule in my home, I had to let go of my identity as a scatter brain and embrace my new identity as someone who just writes things down a lot… I found the time to think and experiment, and take notes because I cook really really simple things (sometimes even microwaved food! Yup) and don't clean much, you don't have to sacrifice those things, but you will have to sacrifice something what will you let go of to make space for clarity and mindfulness in your life?
4. I have a counterweight, my son was learning about excavators, they have a heavy digging bucket that breaks concrete ext so they need a really heavy counterweight to not fall over, my counterweight is my husband, but yours could be God or excessive cats, whatever it is, the motivation in your life to even try or the person who helps you do laundry so you can have free time is perhaps hidden, but super indispensable, and if you don't have that person, consider that you are not allowing space for someone or being assertive about asking for help. We all need help, if you don't have it, take a look at you… Even if you are an army of 1, make sure at least you and you are on the same page, sometimes it's not that way, we can get in the way of our own success.
For me minimalism is what makes my life work, if the kids made a huge mess I would be bitter, tired and mad, but I don't own enough mess materials for that to happen. We have toys, don't get me wrong, but not enough to drive me insane, I won't trust them to have that many and clean them until they show me they can… until they clean them, we won't have them, and I won't go crazy. Minimalism is the lynch pin for me, without it, my life falls apart. But it isn't the only lynch pin, yours could be karaoke, running, "a healthy social life," "a thriving marriage," two dogs, a pair of silky soft leggings, a secret Lego miniature world in the basement…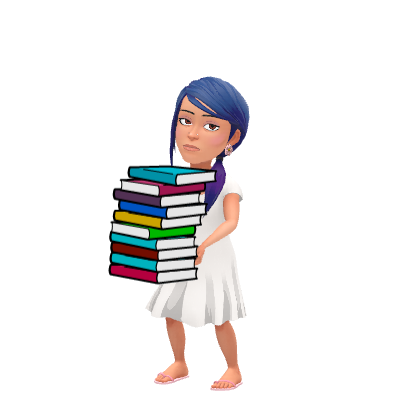 I was supposed to go through my books today, so I will, but I don't have many. So, I had hundreds nearing a thousand when I lived at home (dusting them once a year was a pain), I had a few hundred in my first apartment (then Kon Mari happened), then I had a few dozen renting our first house (then Kon Mari happened about three more times), then my husband and I watched "The Minimalist: A Documentary About Important Things" on Netflix and it went to under 10, today I had two. 1. 14,000 things to be happy about. – Barbara Ann Kipfer and 2. The RIE Manual For Parents and Professionals. Edited by Magda Gerber.
I just wrote a post about the first book starting a wonderful habit in me of noticing the little things in life and having more joy each and everyday in result, but the book came from a little free library (leave a book or take a book) an I am so excited for the book to complete the journey back to that little free library, hopefully touching someone else's life as well.
The second book I have I'm waiting to summarize for my husband, it's not available as an ebook that I'm aware of, so we still have a journey to go through together.
So that's it, two books down to one, one is set to go back to the little free library it's in the closet "outgoing space" instead of my workspace basket…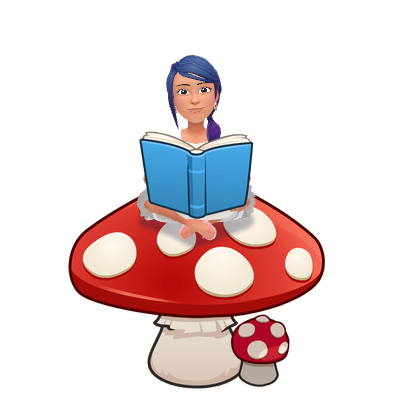 I'm a book lover with only 1 book, because I'd like to read new books rather than old ones and even if I do read old ones, I'd rather someone else read the books while I'm not and I trust I can find them again if I need to…
I didn't force myself down to 1 book, that's just what I need right now. It's enough. 📖
Disclosure we have school books for the kids, the kids have kids books, my husband has two books, but they are not "mine" they are not "my books" they are teaching supplies. 📘
💐 Thanks for reading, it's helped me be more accountable for my life posting publicly and just been much more fun in general having you along for the ride (sometimes it's a very mundane ride, but thank you all the same)!
[⏱️ Time travel back to Mindfulness Monday I where I go through my clothes.]
[⏱️ Time travel forward to Mindfulness Monday III where I go through papers (not available until next Monday)]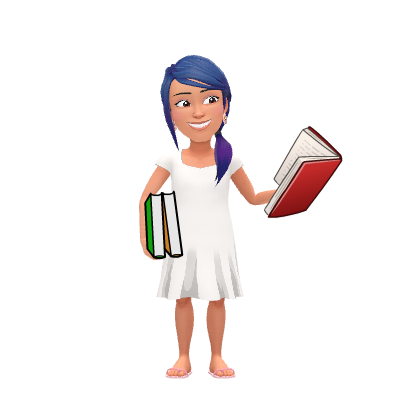 Tidying Books with a 4 Year Old
Helping my daughter (4) with her books: first we played a game with foam characters, mine was a book lover but liked to share books with others and let go of books when there were "too many", a few hours later we watched Marie Kondo on Youtube:
I put all my daughters books on the floor, my daughter asked if we were getting rid of books, I said "it's not important if we get rid of any books, we are just checking their energy." Then we knocked on them to wake them up and notice their energy, she said "this one has a lot of energy, this one has a little bit, this one has a medium amount." She told me the ones she wanted to keep and the ones she wanted to let go of, I didn't comment if she wanted to get rid of something nice or if she wanted to keep something I hated, it wasn't about me or her books, it was about her process of letting go what no longer serves her and keeping what sparks joy for her. She kept 16 books and let go of 8, but I really think she made good choices for herself, she let go of a lot of Spanish learning books that she never cared for, and kept the ones that she enjoyed below, at and above her reading level. One book was awkward because we are kind of sharing it, it's a children's cleaning book that I'm referencing to rewrite and it's her book to read as well, but she didn't have to keep it if she didn't want to… shared property tends to be the most awkward. When we were done I read to her from her favorite book "Dr. Dog" which I hate, I was hoping that one would be laid off today, but my two least favorite are still here… I'm okay with that at least all her favorites are still here. It's cool that she knows herself, and her cousins (or others) will probably enjoy the books she let go. 📖
💣 Truth Bomb: I read more when I have less stagnant books around me, just having piles of books doesn't make me want to read, my right amount of books to keep is just the ones I'm actively using. I love books, but they can go back into service to others rather than sitting inactive in my house (rent free). A lot of old books indicates a static world view to me more than a flexible and current mind.