Today I fail again to establish a clear writing goal, but continue to seek who I am and what my message to the world is:
Woke up before 5 AM today, full of energy. Slept on the floor a bit, moved to bed and my shoulder popped into where it should be and felt good when I woke up, part of the risk of sleeping on the floor is that I sometimes wake up with my neck sore and a headache or one shoulder all messed up, or even both shoulders… Anyways slept well, woke up well, here with my coffee at 4:59 AM.
I probably don't need this coffee, I'm pretty energetic right now, in the dark, in the silence, with the crickets singing into the summer night. But it's one of the very few things I like about my day.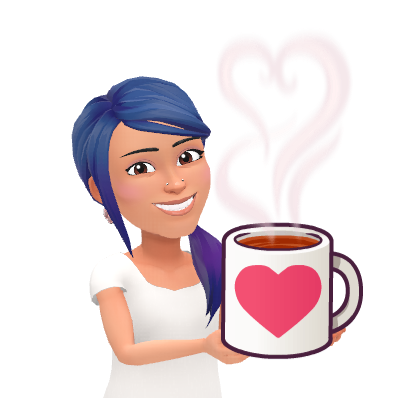 I just checked out what the hot dog is (on the top image), it's just a funny hot dog, it became popular, because you can filter yourself as the hot dog and it's just amusing. If it has any darker meanings, I'm not posting it as such, but it does refer to our modern augmented digital reality.
I just realized I'm a lifestyle blogger… I didn't know what that was, but a year later, I wouldn't prefer just one topic of my life and though I discus faucets of my life, I mostly discus my life (write what you know? right?), so that's defined as a lifestyle blogger. Or maybe I don't want to tie myself down, I'm a writer, who is enjoying lifestyle blog writing, but I feel like I could do other types of writing (especially comic writing or educational writing) and I wouldn't stop being me… So, I'm a writer with a lifestyle blog, I am not a lifestyle blog writer.
Historically people who could write, did write, people wrote letters to keep in touch with loved ones, I had a pen pal in Russia growing up and my great aunt as well. That changed to phones, email, texting, video chat, snap chat (never tried it) but I didn't have it in my to change that many times…
Once nearly all of humanity were astronomers, all farmers depended on planting with the seasons governed by the planets… later many people were farmers, hunters, fishers or warriors. I see many families stuck as farmers (gardening more than farming), hunting (for fun), fishing (our family is a fishing family – we all hold other jobs, but can't permanently leave the fishing behind), or doing boxing or martial arts compulsively that doesn't serve a purpose in today's society, but does serve a purpose in our souls.
I've gotten stuck as a writer and a warrior.
My daughter woke up to use the bathroom, I would have been irrationally mad, except I was already up! Waa haa haa haa. Then my son wanted milk, again, I would have been irrationally mad, except I was already up! Waa haa haa haa. I guess I'm pretty irrationally mad often. Correction, I have angry feelings often, but I am not angry (I am more than just one emotion – I am a person). I am the chess board, not the white pawn or the black pawn, my feelings move across me (I don't know if the hand is mine or Gods? but I know I am more than anger or love).
Realization I have an anger problem still… or anger "opportunity" if you will.
My writing topic today is writing, so I can explore anything, because to me writing is a truly free world (also art and music are).
My value of the day is encouragement. I think I placed it there because I often hit a low point on Wednesday. Even though I don't currently "work", meaning I'm a stay at home mother, so I "slave".
Isn't that what it's called when you do free work? Or is it volunteering? Can you volunteer to watch your own kids?
I think so, because my mother and my husband's father both gave up volunteering… when my husband was about 1 his father gave up and took off on his three kids and wife. My mother was more back and forth, giving up many times before taking off for good. Though they didn't provide us much beyond DNA, they did provide me the truth that I don't "have to" watch my kids. It's a choice. A choice I choose. So I am a volunteer, I do a ton of unpaid volunteer work.
It feels tongue in cheek, but it's pretty true. It also feels tongue in cheek to call it God's work, but I would argue if there is a God (which I've never been sure) God would probably prefer you to raise your children since if he did create nature and mankind he created that parental drive also… however maybe God likes parents to abandon their kids? I've never been able to figure out if there is a God if they control all things or just run an autopilot. Are messed up things happening because God doesn't handle everything, because God has a way different sense of what's messed up, because there isn't a God, or because God does have the same sense of messed up things we have, but likes a little drama in his/her novella?
I have no idea, that's why I'm agnostic, meaning I know I don't know if there is or isn't a God or Gods. It's not at all atheist.
I know our human brains make connections where there aren't any (like the constellations, that are not even actually groups – they just appear as groups from our position… so as far as astrology I think you can guess my opinion about that (amused but skeptical, did you guess?). But our brains also make connections when they are there, like the seasons working for farming and being reoccurring.
I often notice synchronicity in my life, so I don't know if it's God or coincidence every time, as is the life of an agnostic.
Reading Riki-tiki-tavi by Richard Kipling was both inspiring and also daunting. I can see why he got the first Nobel in literature, his wordplay is so unforgettable it's been living rent free in my mind for 30 years. I think I'll forget my husband's name before I forget Riki-tiki-tavi's red eyes and bottle brushy tail. It was about 5800 words. A children's story about a mongoose fighting off two snakes to save a boy for those who haven't read it.
It's daunting reading an author that good, but actually I'm fine being worse than Richard. One thing I'm better at is being alive in the year 2020. I've been using my aliveness to boost my confidence, it may be silly, but it's surprisingly effective for me.
Know who could write a book this year? It's not Shakespeare, it's not Richard Kipling… it's me, because I'm alive!
If you've been following I watched a documentary with Indian street orphans recently (thanks husband for picking that) Mother India: Life Through the Eyes of an Orphan, though for some reason it didn't make me want to help as did Omo Child: The River and the Bush, the orphans never leave my mind. If you want to have a depressing movie night One Child Nation would make a good trilogy to show you how functional your country is (unless you live in India, Ethiopia, or China… which actually most people do… but for the rest of us).
Anyways, the orphans never left my mind.
I've already watched a documentary about Mexican homeless orphans, so what kept me a little bit less depressed was the "fun" compare and contrast aspect of having watched two documentaries about homeless orphans.
The Mexican orphans slept in the gutters, on sidewalks and in abandoned buildings, the Indian orphans looked like they had trouble finding abandoned buildings and slept in gutters, on sidewalks and in open areas. Mostly they all slept on the floor. This got to me, even though I'm Japanese and like a floor bed best, it's still a bed. When I was younger I often slept on the floor by preference, but as I'm older I find it makes me sore…
The Indian kids are skinnier they say sleeping on the floor makes them hurt, the Mexican kids didn't complain about it, they mentioned wanting more chicken to eat and disliking being bitten by rats at night as higher priorities than pain management.
I have no idea why, but I relate to the Indian orphans more. I see myself in them. With the Mexican orphans I feel pity for them and am not driven to help them, maybe because I have two half Mexican kids at home? I'm already taking care of one whole Mexican kid, isn't that enough? (Kind of joking). But the Ethiopian babies getting killed for having top teeth first, really motivates me to help… maybe because they aren't drug addicts?
I don't hate drug addicts, it's just very hard to help them and I don't want to do something very hard right now. It's kind of soul crushingly hard. I know because of mom… I don't have the resources emotionally, intellectually, financially or in any kind of way to be able to help my mother, we also don't have contact. Nor do I want to… to be honest nor do I want to.
Anyways the Indian orphans were offered a seemingly nice home in an orphanage and they declined because they are already drug addicts used to the life on the street, it's what they are comfortable with. That was interesting.
When they first explained why they shoot up "drugs" (they don't even know what drugs) to get rid of the pain (which is why they mostly all have aids, plus the rape of 50% of them… and occasional forced prostitution in locked brothels which children are not supposed to be in "sad opps"…) when they first explained they shoot up, I judged them as being "bad" kids.
But then I thought about it, if I was subjected to those conditions, would I want to stay clean or would I want to shoot up? I hate needles, so I think I would either stay clean or huff correction fluid, but I'm not so sure. If my friends were all shooting up, would it just become like having a cup of coffee with your friends to catch up? If it was the norm would I care to actively opt out? Would I want to be weird and not shoot up drug? I'm not certain.
I don't like sleeping on the floor, but I think I would hate the rape more, if I was raped, which is a 50/50 chance. Even if your friends see you taken they don't fight, because if they fight, everyone gets beaten and still raped, if you go to the police they either beat you or steal from you (supposedly).
I really think I would stay clean though, as much as I could, simply because I hate needles so much.
Another thing that gets to me is that feeling of never being safe they have, because I grew up with that. With a wandering drug addict mom, you often don't feel safe and sometimes are not safe. If any of my mothers drug sponsor/boy friends had felt like abusing me they could have, I would have tried to fight them, tried to go to the police after, but I don't know if I would have been as strong fighting a grown man as I imagined in my mind.
I've been homeless before, but I was 14, it was like Disneyland compared to these Indian orphans. We both had money which is interesting. I worked at a doughnut store. The orphans beg on the trains. We both had money for food and clothes. So in the end I don't know which is worse between extreme poverty and homelessness, because I've only experienced the one.
One thing it changed for me to be homeless is I never judge homeless people as "bad people" anymore. I don't always give them money, often I don't. But I judge them all separately as people. It's still hard for me to do that for drug addicts.
Which is ironic, most of my friends tried drugs in college, I gave them a complete pass, no problem here. But when it's older people, there is no pass, it's so easy to see them as undeserving of help or compassion.
I'm not going to help drug addicts, I prefer to take care of my family and possibly some Ethiopian orphans, but I could spare some compassion at least.
It's been nice sitting with my thoughts in the quiet morning, hearing my family snore, sleeping on a bed part of the night, with a feeling of safety (possible an illusion, but helpful for sleeping well), waking up alive.
It feels so good to get some of these darker thoughts out of my head, writing about them helps so much, because when I see these things, they do get to me, I am sensitive, and they kind of sit there until I write about them. I don't forget after, but it takes the edge off. I guess I could say it really stings my heart to hear about children suffering so much, writing about it is like removing the stinger, then the wound can heal, the bees are still there and will still be there, but I can move on.
Writing can do that for me, heal me. I'm pretty sure it can do that for you as well, if you want it to.
I was just thinking a bit about racism, I've experienced it a lot, I think it's a mix of fear and ignorance. People are naturally diverse, difference breeds fear sometimes, fear breeds hate.
"Darkness can not drive out the darkness, only light can do that. Hate can not drive out hate, only love can do that."

– Martin Luther King Jr
I can't believe someone murdered that man who said that… If I had 3 "don't murder that guy" passes, Martin Luther King Jr would have gotten 1. I think if he was alive, race relations in the U.S. would be in a better place.
He said, this isn't about black or white, it's about humanity, dignity of the human soul, judging one another by the content of our character rather than the color of our skin.
But the quite interesting life of James Earl Ray cut down Martin Luther King Jr's and it seems like sadly people forgot the lessons he gave his life for…
If Martin Luther King Jr was alive it wouldn't have been a "black lives matter" movement, he would have integrated much more cohesively the protests towards love and light and justice for all and between all races, which are integrated but with much misunderstanding and some bitterness.
I'm still on the side of the black lives matter movement, I wouldn't ask anyone to sit still while being occasionally murdered, I understand it's hard to follow the law when the law doesn't also protect you… but it's a bit like watching a toddler having an accident in public sometimes, you love them, you don't shame them, but is it isn't a particularly high water mark as opposed to "I have a dream." I want success for civil rights, very much so, and I don't think division will make it faster, I think it will make it slower.
More "happy news" Tulsa Oklahoma massacre mass graves are being excavated. May 31 and June 1, 1921, an estimated 150-300 black Americans were killed by white Americas due to a possible assault of 17 year old Sarah Page and besides the killing the whites rioted breaking stuff (estimated $32 million dollars of property damage)… so please don't act like it's only minorities that throw tantrum riots. These things are horrible, but they happen and will continue to happen. What can we do to be more mature human beings that this on all sides and break down the imaginary walls that divide us to begin with? In Rwanda in 1994 blacks killed blacks (100 days in 1994, some 800000 people were slaughtered) it's much more about the imaginary walls we put between each other than it is about white or black. Whites genocide whites and blacks genocide blacks all too often. The solution would be tearing down the wall between us. And judging each individual by the content of their character, not "external factors".
Okay solved racism, next. (Sadly, joking…)
What's next for today? Maybe a COVID joke…
Whether black or white, COVID 19 kills your elderly with pneumonia the same way. (I can say it since I lost my grandfather, my grandfather died for me to be able to publicly make that joke.)
Okay, talked about orphans, sex slavery (of the orphans), sexual assault, racism, genocide and COVID already… I'm kind of procrastinating defining a writing goal for myself though. (Totally wouldn't judge you for unsubscribing reader, I'm becoming a bit of a dark roast coffee lately… though you are welcome to stay as long as you like too.)
After clearing my mental plate of everything that is going on that somehow sneaks into my mind even though I don't watch the news, like unwanted rodents… I'm experiencing a soft of bliss, the clear mind I had as a child.
Writing can be a meditation of sorts, a way to sort what you can control and what you can't or won't take on, a boundary setting exercise.
Writing can be a way to make sense of this crazy world.
Writing can be so many things, I've loved writing since I was about 6 months old.
I wanted to put a picture of me and my notebook, so you would believe me, if I find it I will add it (even though I'm shy/ paranoid about internet stalking because I had a bad experience).
For me writing is like getting a massage for my soul. I was intrinsically in love with the process, but over time I began to fear allowing myself joy, for me the actual process of writing is the reward in and of itself, all I have to do is allow myself to accept that joy.
But it's not that simple, because I have a belief that says I need to help other and I need to love it "at all times", but my truth is that I don't actually love helping others at all times. It sounds simple, but despite knowing about it, I haven't been able to change it. I feel guilty for anything I enjoy doing "just for me", no matter how much I help others it's never enough to make me feel good, because it's not who I am. I'm capable of helping others, I'm reasonably ethical, but for some reason I idolize the Ghandi's the people who "enjoy" serving others and I'm a bit stuck there, wanting to fill my own cup, be who I am, accept that I don't love service.
I guess I believe good people enjoy helping others and bad people don't enjoy helping others. I acknowledge that I don't enjoy it all the time, but I struggle to not hate myself or try to fix it. People try to make me feel better by saying "if you had more help" you could enjoy it, "if you had more rest" you could enjoy it, but it doesn't help validate the part of me that just wouldn't enjoy it still. I'm overall a good person, I believe that, but I'm not someone who gets off on the process of helping. Which is weird because I like to help, but I like to help because of the end result of making the world better, not because I like the process. I declutter to have a clean house, not because I enjoy decluttering, that's a bad example because I kind of do enjoy decluttering. I delivered my children because I wanted them delivered, but I did not enjoy the process, but no one expected me to, not I and not others, so it was fine.
I'm struggling with my own expectations to enjoy parenting, that haven't happened and also of other people's expectations (like my husband and daughter) that I would love to service their every need at every second more than anything.
Both they and I are disappointed with who I am and it's difficult for me to set boundaries with them before even finding peace with myself in that regard.
Every time someone writes or says "you are a good mom" it sends me into a cognitive disobedience, I think they are mistaken, because I would rather hear silence than kids crying, because I would rather write than fetch a lost water bottle, because I would rather be by myself than bandage my daughter's bleeding face last night…
I don't even know what a good mom would be like.
I get mad at my husband for idealizing what a mother should be, but perhaps I also idealize a mother.
I'm sure my own ideals and expectations are burdening me more than my husband's and my daughters, but I wasn't really aware of what was bothering me until I let go of all the "noise of the world".
I feel pressured by society to form an opinion about all these "goings on", my husband often starts conversations about these "normal topics" that I don't want to deal with at all… I wonder if I'll ever be able to let that noise come and go without feeling that I have to respond?
I think that's another level of proactivity. I try to protect my home, not buying soda or too much junk food, so it won't even be a problem. I try to protect my body, not putting too many chemicals in, glass Tupperware, special laundry soap. But I have never taken an active role in trying to protect my mind, my mental space, before. Perhaps I need to, as a writer, in a way it's my workspace and my sanctuary.
Writing morning pages is very much like the post I just did, getting clutter out of your mental barn, tossing junk mail thoughts out of your mind mail box, getting to inbox zero of your own brain, the only difference would be that it would be private.
I do it publicly for a few reasons, one is to introduce others to different things to do with writing. Another is that it makes me feel connected to the world. Like standing naked in front of the world in a socially acceptable way. Another is that I've been helped by people's honest writing about everyday life, it's made me recognize that we are all similar at the core, that we go through many of the same frustrations and challenges and if I can continue that simple, but still uncommon truth chain forward – I will.
We don't suffer alone, we are all here together, but we create that feeling we are alone. I don't know about God, not saying yes, not saying no, but 7,800,000,000 people, 900 million dogs, and 600 million cats here on Earth, we aren't alone and we don't have to suffer alone.
We can suffer together!
I like things best that are simple, clean and uncomplicated, that doesn't have an exception for things I'm related to… that may be a hard road ahead, but it's harder to walk with my eyes closed than with my eyes open.