"It's such hard work to try and act like something that you're not that you should really just be who you are," Shaun says. "It's okay to be vulnerable, and it's okay not to lie about who you are. Because the more you show of yourself, the more people are going to relate to you on a deeper level."

– Shaun Blokker
Be yourself. Really?
I've been getting more done, but I don't know if I'm biting off more than I can chew vs putting in hard work to make good habits worth making.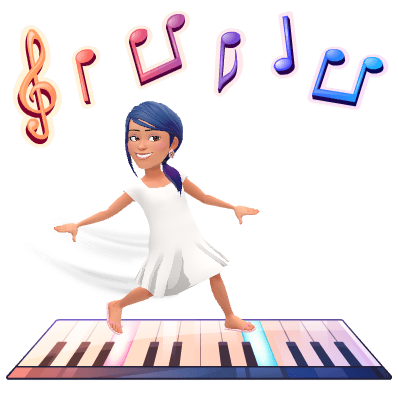 It was a good week since the last transformation post, it was a good day, but at 7:22 PM I hit a wall of exhaustion. My daughter couldn't find her water bottle, her brother scratched her and she was bleeding, and I couldn't have cared any less. I referred her to her dad, since I had been with her from 7 AM – 7:30 PM, since she asked me for hundreds of things, answers, and acknowledgements already today, I couldn't have cared any less at all. Maybe half an hour later I asked her father to get her water since I was feeding her brother, and he complained as he did it and asked about five questions before he would do it. I gave my daughter a bandage for below her nose where her brother had scratched and set a reminder to cut his nails tomorrow at 10 AM.
I wonder if I would have not gone outside if I would have been less tired, or if I would have not exercised.
What happened today?
7 Mightier 😺 I was fine.
8 Breakfast – Duo 😺 I felt really good.
9 School – Book 😺 I was fine. Didn't enjoy the book choices…
10 Exercise or Kick Time 😺 I felt really good.
11 Lunch 😺 I was fine.
12 Play Inside Play Switched to Outside 😾 Did not like my daughter switching playtime to outside, it resulted in me missing my small break. She said she could watch her brother outside, I gave it a try to see out of curiosity, but missed my second sanity break.
1 Music 🙀 I was already kind of exhausted trying to power through it.
2 Mummy Time 🙀 Super exhausted, remarked about it to my daughter.
3 Swim Time 🙀 Remarkably exhausted, coffee couldn't bring me up.
4 Dinner 😺 I was fine, got a second wind.
5 Aunt Time (ASL) 😾 Fell through with no head up, pretty irritating. Didn't like the change, missed my third sanity break.
6 Mummy Time with Son 🙀 Didn't go well, daughter got extra reading.
7 Dad Time 🙀 Didn't go well, he was late and I was so exhausted. Missed half of my last break.
I still don't know what to do to get enough breaks to really happen to feel really well, but definitely surviving and teaching a lot. So my life gets a C right now, I just know I can't live everyday like today, but I'm still not sure what went wrong.
I dealt with two fits, not a lot compared to before… did four loads of laundry, vacuuming, extra exercise, school and swimming. It seems fair to be exhausted, but I just can't put my finger on what was wrong with the day. Maybe that it wasn't sustainable, maybe that I hated so much of it as I powered through, I really can't say, but it definitely felt off.
It's nice being at peace with my husband, other than the obvious benefits, it's nice to rule him out at why the day bothered me so much.
I've come a long way as a writer, this year I've posted 60 posts, as much as all of last year. I'm both satisfied and lost with where I am, happy about what I've done (surprisingly since I'm a recovering perfectionist) and unsure where to head next. That feels good.
I thought I could write while my husband took the kids for an hour, but my son was with me when my daughter wasn't, I usually do when my sister spends video call time with my daughter, but she didn't answer today, so… perhaps the bad timing of just not being anything else than a servant all day.
It seems like everything has gotten better, the discipline issues, the school issues of adapting to dyslexia, yet as I've been more consistent with teaching and swimming I've robbed the unauthorized breaks that used to keep me sane without realizing it.
I like everything we are doing, but I'm exhausted, so hopefully it's just a fluke, but if not… I don't know what should go, maybe swimming with the kids, they are actually doing well enough I can life guard them without actually swimming (which I don't like).
I think I do too many things I hate, I think reading books I hate to them drains me more than four loads of laundry… hmm.
I don't know if I can reject my 1 and 4 year old wanting me to read books that are appropriate, but that I just hate? Of course I can, but should I?
I'm having problems with boundaries as a mother.
I compromise so much my soul gets smothered throughout the day and I hate spending time with other people…
When I was a kid I was an extrovert, I became an extreme introvert over time. Today two people text messaged me, and I though I like those people, hated the contact. I like reading emails in the morning on my time, if I want to, text messages seem too pressing, I feel pressured to answer or at least read them right away. I think I'll actually turn the notification setting off tomorrow. Really I want to tell those people to email me, but it's two people who don't use email much…
Everything seems to be going well, except I'm grumpy, exhausted and hate many parts of the day, I guess it's a lack of assertive boundary setting.
Sometimes I'm torn between knowing setting good habits will have a painful start up energy cost and knowing that my life balance isn't good. I don't know if I should push through or back off… no one would know except me, but I don't even know.
It's late and I'm writing, I'm not excited to meet a quota, I don't make any money off writing, not sure I ever will or ever will want to, but I do gain sanity in being able to let my thoughts solidify a bit more than they can throughout the day.
It was a beautiful and productive day, yet I also feel so exhausted it makes me wonder if something isn't still very wrong with my ability to prioritize breaks. Looking back a second time on the day, if I was a business operating in my state, the labor board would shut me down, for the way I overwork me. There are supposed to be micro breaks in my day at the end of each hour, from 45-00 minutes, I forgot about that! I'm also a little lost about what to do during my break time, but tomorrow hopefully more water, more breaks, watch the kids swim, but don't swim.
Hopefully I'll do some reading or research during those breaks I forgot to take tomorrow, I can't do today again tomorrow.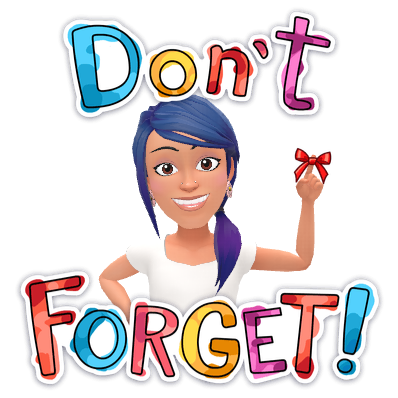 I read somewhere a completely functional parent is the best gift you can give your kids, not sure if it's true, but I'll go with it for now… That means more breaks tomorrow.
I also at 6 AM I made a list of all of the 100+ posts I've complied this past year on the newspaper in the main menu (here) and attempted to make the blog navigable again… the newest articles are on the Fresh Articles section under the newspaper (here).
Any tips for being accountable to yourself for break taking? I'm beginning to notice it's a problem for me… 🍵