The History of Me and Feelings:
I had a particularly rough upbringing, when I saw a psychologist as an adult (looking for anger management) she noticed my mind was very similar to people with PTSD (she was a specialist in that). She told me anger wasn't necessarily a problem to get rid of, it was like a wave that hits a high point then recedes as long as you acknowledge the message behind it. I believed her, but it was also a crazy thought because I had lived in fear of anger for all my life to think of it as a tool good for some situations and not others, a healthy feature of myself as a human, was quite a new idea, though it seemed true.
My mother was severely bipolar among other things, she with no outward trigger went into a rage and punched my face or choked me or threw me into a wall starting when I was five years old. For me anger was extremely dangerous, I wasn't anywhere near with being comfortable accepting anger in myself after having it be such a horrible experience in my life with her. It was particularly horrible, because it wasn't when I broke a rule, it wasn't at night, it was completely unpredictable, so I was never safe emotionally. I didn't have an interlude of peace until I no longer lived with my mother, and though homeless at 14, it was the deepest and most wonderful peace to be in less danger and be able to start acting like the master of my own destiny I always tried and failed to be when I lived with my mother.
It's not that I'm ungrateful towards her, I am grateful for many little things, but not to the point I would allow her abusive presence back into my life. I'm not happy that is the way it is, but I'm at peace. I'm not a person with the skills that it would take to help her, I had wanted to constantly in the past and it drained me of being able to meet my goals or care for my health. In a way I don't think she, as self centered as she is, would want me to want her in her life if she had the awareness of how much less healthy my life with her is than my life without her.
Anyways, it was so painful to feel, not feeling felt better and I made a habit of it. But that is like living half a life. So sometime in college, I decided to do self-work because I found I couldn't "be there" for others that I loved. I had never "been there" for myself, so I didn't know how for myself or others. I always "walked it off," "made the best of it," which I still think is great for some situations (the ones you can't change), yet it's disastrous for other situations I started running into and I really wanted to be a carpenter with more than one tool in my toolbox. Essentially I wanted to learn how to be nice, mindsight to notice how others were and skills to support them through it. I didn't even have words for the skills I was seeking, mindfulness, mindsight, validation, acceptance, presence, empathy, compassion, coregulation…
Before changing anything, first it's hard to even "see" what's going on, so used to turning a blind eye to better ignore my feelings, it was hard to know how I or anyone felt unless they said so directly.
If you've ever been fishing you learn to see fish in the water, it's almost like you can't not see them… but for non-fishers they struggle to see them even if someone points at them. One trick is polarized glasses, that helps a lot to see fish. I was not opposed to finding tricks to get better at seeing feelings, but many of the tricks proved to be non-functional (like micro-expressions).
I just wanted to start by saying I was the worst with feelings, I was as crabby as any crabby person, but when I sought change it was possible, and my "trick" was using my "left" and "right" brain together. The right brain likes pictures, so simply organizing my feelings with bitmoji pictures allowed me to recruit that previously latent (somewhat cripple) part of my brain and like a bird flying with two wings, it worked remarkably better.
Bitmoji is a free app that has a ton of different cartoons of the avatar you make, but it's also organized by feelings, a happy feeling, down feeling (angry and sad are mixed up), a friendly feeling, a loving feeling, and a meh feeling.
I take a very quick daily note of how I feel using bitmoji and sometimes make a calendar of the whole month strung together. I did it as an Emotional Diversity Project to see how I feel many different ways rather than always bad or tired or sick. Sometimes I may be tired or sick or frustrated and it feels like it will last forever, but seeing the monthly calendar was "evidence" that it wouldn't. Which I needed. Over time my mindsight skills got better and better, it still takes a bit of searching to know how I feel though, which I'm guessing other people are able to be connected with in the moment. But it's 100s of times better than before… so yesterday I hit a Eureka moment and got a gestalt picture of all my emotions somewhat as a whole and moved them onto 7 different sliding scales of well being. Below is just one of the 7 in no particular order:
This article was written this morning before the preface:
Exploring My Spectrum of Encouragement and Discouragement
Part of becoming older mature is parsing the difference between more and more subtle emotions.
I got married at the age of 30, but I realize now at 35 I was quite immature at that time. I didn't understand the difference between a lack of boundaries and love, nor the difference between aggressiveness and assertiveness.
I had my daughter's pregnancy immediately after getting married and I think that was the real growing up catalyst in my life. I think I could have gone on forever confused, entitled and self absorbed if I hadn't have had children.
I don't think my children "made me a better person" but they made me more aware of who I am and that allowed me to be a "different person".
One thing I've noticed is it's not possible to have more to give than what I have, that's true financially, but also physically, emotionally and even mentally.
Rather than beating up myself for not being sweet after getting slapped in the face by my kids or having to clean up a pee accident or whatever it is, I now recognize that I have a certain amount of "sweetness" to give on a given day and it's limited, so rather than want more than I have or hate myself, I'm trying to be smarter about how I use it.
One thing I've noticed is the tendency to associate with a temporary feeling holds me back from more easily shifting my frame of mind. If I think of myself as bitch rather than a person in a bitchy mood than I can be kinder to myself. In the first case, I would ruminate about why I'm that way, feel bad for my children and husband, but not do much to change it, I would remain a victim of my own mental prison. In the latter case, I'm not disputing that I get bitchy, I told my 4-year-old "stop fu*king lagging" the other day at breakfast… that's not very nice. It's not how I prefer to be remembered or the communication example I want to set. But rather than think I'm a horrible person and stay stuck there if I think "wow, I'm having a cranky morning," I can examine myself for wounds and tend them, maybe a coffee could help save my day because I haven't slept well in 2 years… or maybe I'm starving and need a snack to even attempt to be civil.
Rather than expect myself to be always validating my kids and husband, though I would like to at times, I'm facing the reality that as a human I'm going to run this entire continuum and receive this entire continuum from my loved ones as well.
Once my husband told me, "not everyday has to be perfect."
I had never considered that before.
Because I know we are all dying I try really hard to make each day count, be grateful for it, squeeze the sunlight out of each dawn, but each day will be full of imperfection, human life is a quilt basted upon a background of imperfection, to ignore making peace with that is, in my opinion a mistake.
It doesn't mean you can't try for perfection or shoot for excellence, but it does mean don't kill yourself why it isn't perfect because that is how life is meant to be, or at least how it is over a long term period.
I remember being raised in a family with open hostility or stone walling: Remember kid's "children are seen and not heard," "if you don't have something nice to say, don't say anything at all," "better to remain silent and be thought a fool than to speak and to remove all doubt" (-Abraham Lincoln)?
I saw movies or TV shows with encouraging parents and assumed it was fake like special effects in Star Wars (gun shots don't make sound in space because there is no air for sound to travel – so no pew pew pew sounds).
But then in my mid-20s I dated a guy with an encouraging family and I was like: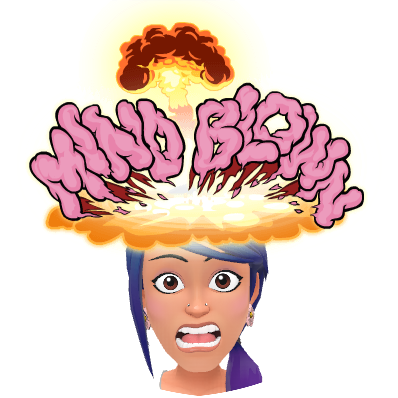 It didn't work out between "that gentleman" and myself (that's an understatement) yet I never forgot his mom, who was lovely, and the way when each family member got home everyone was happy to see them and encouraging to one another. It felt so warm.
My house felt more like a warehouse. There was no hello, not even a head swivel sometimes, people knew you came home, they just didn't have a habit of giving a head swivel because essentially they were too depressed to care. I have a small family, one sister, one dad, and I, three people. 2/3 have depression and anxiety… so there best was nothing more than getting out of bed from work or school and occasionally eating or showering. I tried a lot for many years, but eventually, you get tired of being rejected over and over and over and over, so we all essentially lived separate lives that happened to occur at the same address.
I also remember a scene from one of the Wyatt Earp movies where one jailed man trusts his significant other to bail them out of jail using his money, and the other one is surprised the first one trusts a women with all his money, the first said something like "if you can't trust someone that close to you, you don't have anything at all."
I keep the two guiding stars of trust and warmth as lights to guide me towards the family life I want to help build. But the more I accept our imperfection, the faster I recover from slights and insults both those directed at me and from me. Because we are all short tempered in my family. Some more and some less, but we are all on that side of the divide, so the more we expect something rude will be directed to us or we will lapse and say something we regret, it puts us in a better frame of mind to repair the relationship with some conflict resolution, set boundaries if needed and recover emotionally if needed.
Words can hurt, sometimes they don't matter, like a stream of bullets, some don't hit home, but most often the worst wounds are friendly fire from our own loved ones.
I've read a lot of books that helped me transition from level 0 and level 1 to level 3 and level 4. I still fail to reach level 5 as much as I would like to… but it's a lot of progress from my family being at level 1 for hundreds of years, sinking into level 0 when my parents divorced and making it to a solid level 2 as a whole now. Yes, we lapse, but I can feel the overall watermark has shifted. If your life still has tides of good and bad, it doesn't mean you are a failure, it means you are a normal human being.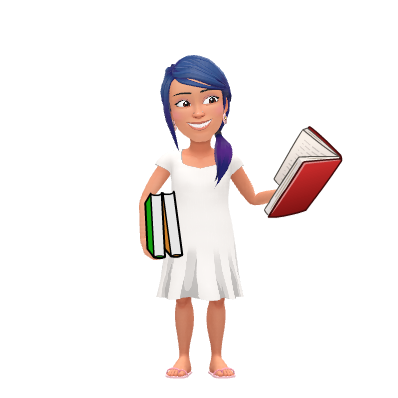 To Learn Open Hostility: (Didn't need any books for that, it's a family business.)
To Learn Stone Walling: The Subtle Art of Not Giving a Fu*k, Never Split the Difference, You do You, Never Get Angry Again, The Obstacle is the Way, The Life-Changing Magic of Not Giving a F*ck.
To Learn Encouragement: Hands Free Life: Nine Habits for Overcoming Distraction, Living Better and Loving More, How to Win Friends and Influence People, The Four Tendencies, T is for Transformation, Boundaries with Kids, The Power of Habit.
To Learn Appreciation: The Pain of Challenges, The Confidence Gap, The Yellow World, Meditations of Marcus Aurelius.
To Learn Acknowledgement: Live Love Now, Permission to Feel.
I can't tell you about learning validation, I haven't been able to get there consistently, but I've very sure that these roads are open to everyone. Just because you were grumpy in the past, it isn't you, you can be any of these that you want to, it may be the most difficult way to change for the better.
For me it was easier loosing weight, easier learning martial arts, easier to do everything else in life, than it is simply to stop being a jerk to the people I love… but I think it may be the most important thing we do as humans for ourselves, for the people we love.
Side note, I think this is why articles have so few likes, in my experience I like many that I don't click like on (which I think is fine) because I think to like something is (level 3) appreciation, but (level 4) to click like is active acknowledgement (level 4) which some people never get to, while those of us who are often there are not always there.
The button says like, but to me, I feel like people click it when the material was especially helpful, funny, or inspiring vs when I actually liked an article I don't always click that I did. Like doesn't mean like for me, and I'm guessing it doesn't for many people as well.
But it's a good small exercise in authenticity, to like what we like and define what that means for us as individuals, it's also interesting to wonder what it is about us that we like so much more than we acknowledge we like, more importantly with our loved ones, and less importantly (but more visibly) with articles or mod downloads.
If you use something it doesn't mean you like it, but then why are you using it? Why not find the right thing? If you read something, you don't have to like it, but they why not find another use of your time, why just be on the internet to be on the internet?
Any thoughts of where your family lies on this scale and where you would want it too? Or your workplace? Or your normal state of mind?