I've never seen the real "So Here Is Your Life," but I have seen Sesame Street's "So Here is Your Life (loaf of bread episode)," as a child it introduced me to the idea that lives were finite and multipotent.
I just chatted with a buddy from school, via Linked In (because I'm fun like that) and he had gotten divorced, remarried, moved across the country, got his dream job, and about to move again and hopefully start a family… it felt like we just had breakfast together in our school club.
It was 2012, so I guess 8 years had passed, it feels like 6 months to me…
In that time I also got moved, got a new job (hospice), got married, got a second job at the mall, quit my second job since I was too morning sick, had my daughter, worked with my daughter, quit my first job, moved to Hawaii, moved back to California, had my son, moved back to Hawaii, started writing in this blog more often, moved back to California, the coronovirus came, I lost the marital art's class I taught on Sundays, I now attend a writers meet up on Saturday at noon, I got interested in fun-raising.
I'm 35 years old still, later this year I'll be 36! Woo! I'll be so cool then right?
Anyways, I've been trying to meditate on a stoic quote of the week each week this year, I got a little off track, but I think Saturday maybe a good day to keep track of it.
Last Sunday the week rolled over to week 31, and the quote for me changed to:
"Regard [a friend] as loyal, and you will make him loyal."

– Seneca
I disagree with this one, Cesar got stabbed multiple times by people he treated and regarded as loyal, and unfortunately myself as well, and I'm guessing you too reader?
So I'm going to replace that quote on the list I didn't make, but have followed for years with my favorite one:
When you arise in the morning, think of what a precious privilege it is to be alive – to breathe, to think, to enjoy, to love.

– Marcus Aurelius (I can't find it directly, but translations vary so much)
Meditations is Marcus Aurelius' (one emperor of Rome 161) journal to himself about how to live a good life. It's the second journal I've ever read (Ann Frank being the first). People's journals to themselves really strike me in profoundly a different way then books where people intend to sway others. This is a public blog, but I find myself talking to myself in it, we are all different, but maybe the core of humanity is similar enough that was truly matters to me, my struggles and solutions, may help others in some way? Maybe just to inspire others they can be the master of their souls? For all my failing and imperfections, I am the master of my own soul, I own myself with my errors and triumphs and you can as well. Everything can hinder you, but nothing can stop you in the long game.
Marcus Aurelius' book is very old so you can get it for free. Meditations, my gift to you!
Book 2: When you wake up in the morning, tell yourself: The
people I deal with today will be meddling, ungrateful,
arrogant, dishonest, jealous, and surly. They are like this
because they can't tell good from evil. But I have seen the
beauty of good, and the ugliness of evil, and have recognized
that the wrongdoer has a nature related to my own—not of
the same blood or birth, but the same mind, and possessing a
share of the divine. And so none of them can hurt me. No one
can implicate me in ugliness. Nor can I feel angry at my
relative, or hate him. We were born to work together like
feet, hands, and eyes, like the two rows of teeth, upper and
lower. To obstruct each other is unnatural. To feel anger at
someone, to turn your back on him: these are obstructions.

– Marcus Aurelius
I can't find my favorite quote in Meditations, so I'm not sure if it was attributed or not, thought the sentiment matches Marcus pretty well.
Book 5: In he morning when thou risest unwillingly, let this thought be present- I am rising to the work of a human being. Why then am I dissatisfied if I am going to do the things for which I exist and for which I was brought into the world? Or have I been made for this, to lie in the bed-clothes and keep myself warm?- But this is more pleasant.- Dost thou exist then to take thy pleasure, and not at all for action or exertion? Dost thou not see the little plants, the little birds, the ants, the spiders, the bees working together to put in order their several parts of the universe? And art thou unwilling to do the work of a human being

– Marcus Aurelius (George Long Translation)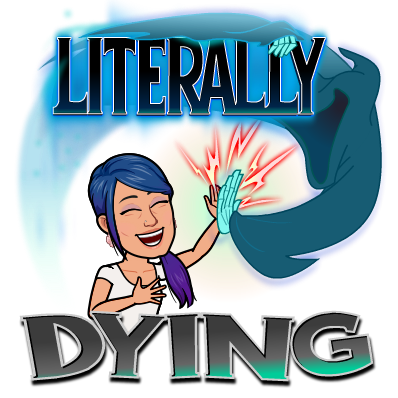 MEMENTO MORI
"Memento mori" remember you must die (an artistic or symbolic reminder of the inevitability of death) it can be popular with Christians also, but it's the calling card of the modern stoics (including myself).
Making peace with death became easier because I knew some cultures that were already at peace with it, certain native american tribes are calm about death, traditional Mexican culture was quite at peace about it, Chinese Buddhist culture was mixed about it, rather than totally in fear as most Americans seem to be… but for me it started with Sesame Street and also Tuck Everlasting (a fictional book about how potentially annoying it would be to live forever as others died around you).
So thought I wanted to replace stoic quote 31 with my favorite one, but since I can't find it directly I'll keep Helen Keller's:
"True friends never apart maybe in distance, but never in heart."

– Helen Keller
I think Helen Keller was quite stoic, but I'll examine it further next year week 31 and move on for today because I want to exercise before the writers meet up at noon.
Thank you reader for joining me on this winding and twisted journey of life.