ONE DANGERS OF BEING MINDFUL YOU FIND UNPLEASANT THINGS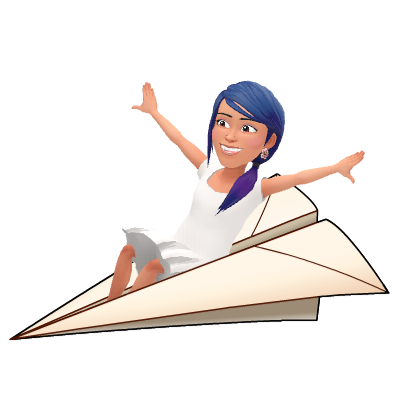 But, life is either a daring adventure or nothing at all (Helen Keller) right?
I started today going to go through our papers, then I wondered if I should put my husband's papers in a separate folder or together with mine (as they are), then I wondered if I should put myself with my husband or separate in life?
I've heard of someone else who was doing a KonMari clean up and discarded their spouse because they didn't spark joy. It think I was a bit afraid it might happen to me as a minimalist, having less and less makes me so aware of what I do and don't enjoy having.
Awhile ago I probably realized my husband was hurting me with criticism more than he uplifts or supports me, but I wanted very much to ignore that, not ask a question leading to an answer I didn't want to discover. I tried to put it off, saying the stress from the pandemic is causing him to be a jerk, but eventually I remembered we all have a choice on how to react, and when he blamed my daughter for him hurting her face because she wouldn't be quiet, I just couldn't ignore that I hate living with him at times. Not because he lost his temper, not because he hurt her a bit, but because he couldn't take responsibility for his actions. Because he at 40 blamed the 4 year old, rather than just say "I shouldn't have done that, I was frustrated, sorry." I think I can live with the anger and roughness, but I can't live with the failure to take responsibility for the rest of my life. It's going to go, or I'm going to go.
Looking at the stoic quote for this week I tried to turn it to my current problems (which is what I do with all the stoic quotes):
"How do you defeat terrorism? Don't be terrorized."

– Salmal Rushdie
This is a hard quote to live by, I've done it in some interesting circumstances (when my son who couldn't swim dove into the water – I was dead calm) (when attacked by knife point – I calmly took the knife and turned it on the attacker who ran away), but I've also failed at it much more than some of the other quotes.
I think it deals with boundaries and with assertiveness.
First is thinking it through intellectualizing, without people being scared a bombing is "a bombing" rather than a terrorist act. If you get shot with a bullet you are shot and suffer that, but if you designate it as terror than it may cause debilitating or troublesome mental anxiety above what the pain needs to cause.
What it comes down to is a look at fear itself.
"Nothing to fear but Fear Itself."

– FDR
It sounds very impressive, taken from a real, not a fake, desire to fix the country when it was in actually shambles.
This great Nation will endure as it has endured, will revive and will prosper. So, first of all, let me assert my firm belief that the only thing we have to fear is fear itself—nameless, unreasoning, unjustified terror which paralyzes needed efforts to convert retreat into advance.

– President FDRs Inaugural Speech 1932
But I don't know if that's at all ethical to fear nothing other than fear… FDR was often cheating on his wife, he was a mixed up person to me, not only full of contradictions of his time period like Theodore Roosevelt (a war monger and a shade or two racist) but he also could care less about hurting his wife and probably for being their for his children…
Perhaps we should have more to fear than fear, perhaps failure to do the right thing or to act in a frightening situation should also be on the radar?
Since being in a the divorce mediator's office years ago then deciding to forgo a divorce at least until my daughter is older, my marriage hasn't improved much. It also hasn't gotten worse, it's always right on the fence between we should stay together or we should plan divorce for either now or when the kids are bigger.
Perhaps I can let go of being afraid of divorce.
I still plan to attempt to stay together while the kids are young, maybe for a long time, but maybe since my husband doesn't want to seek counseling or make an effort, I think I can just stop being afraid of the possibility we will get divorced someday and recognize that it's a real possibility rather than a vague threat (40-50%).
I don't prefer divorce, but it's becoming hard to ignore that it may be a better life someday. I know financially it will be hard, I haven't kept separate savings and still have a student loan, but sometimes being in a non-toxic situation is worth every ounce of financial hardship.
I won't seek divorce, but I will think of ways to stop being terrorized by the idea of it, I'll make a special bucket list of things I would like to do that I could do.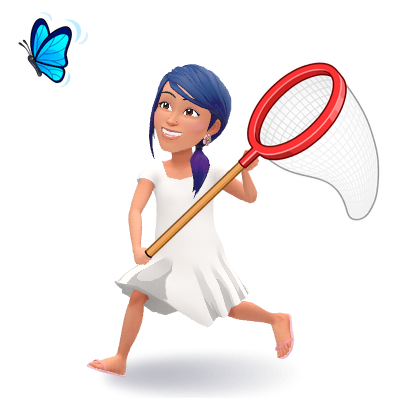 Divorce Bucket List:
1. Stay in Treehouse point outside of Seattle to Write Some Poetry
2. Take Photos
3. Perhaps Get a Nice Cell Phone for its Camera
4. Go to the Beach too Much
5. Walk on the Beach Looking for Seashells
6. Eat a lot more Waffles – Perhaps a Waffle at Each Meal
7. Eat $5 Pineapple Pies Sometimes for Lunch Like I Used to Do
8. Go on Picnics
9. Go on Walks in the Rain
10. Binge Watch a Show While Eating Chocolate
11. Eat the Whole Ice Cream With No One Complaining
12. Not Have to Store Words for Someone Who Want to Forget and Ask
13. Not Have to Map Someone While They Are Driving
14. Not Hear Someone Else's Alarm Clock
15. Not Do Someone Else's Laundry and Have Them Still Complain
16. Not Have to Hear His Complaints Ever Again
17. Earn What I Make But Be Able to Buy What I Want Without Asking
18. Not Care If My Skin Isn't Aging As Well As My Husband's
19. Not Care What My Husband Thinks About Politics
20. Not Hear News in the Background
21. Not Be Warned Not to Disturb His Phone from Charging
22. Not Hear Unattractive Ladies Badmouthed as We are Driving
23. Not Hear Fallacies and Excuses for Re-activeness and Temper
24. Have Way Less Yearly Family Events
25. Take a Snow Trip to Austria to Rent a Snowboard
26. Try to Volunteer in Africa or Brazil to Dig Wells or Equivalent
27. Have and Stick to a Budget
28. Visit My Friends Out of State Whenever I Can If I Want To
29. Stargaze Without Notifying Anyone I Will Be Out
30. Take Astronomy
31. Binge Shop a Used Book Store
32. Find a Job at a Cafe or Library
33. Learn to Cook Cuban Food
34. If the Kids Are Old Enough Get Another Motorcycle
35. Paint
36. See the Northern Lights and If Possible an Ice Festival
37. Perhaps Attempt a Mountain Climb
38. Maybe Visit the South-pole
39. Backpack the Sierra Nevada for an Entire Season
40. Take up Cowboy Trick Shooting
That really takes the edge off the terror of knowing divorce may happen to me.
My husband left to go running as I was writing this, he asked me what I was up to and I told him, I somehow doubt that he cares. Maybe we would both be happier apart, but we were both afraid of the idea of divorce?
Our kids are 1 and 4, I think we both feel trapped by the way the kids need us, it's so much easier to raise them from the same household, no commute time, only one rent to pay, we both care for them so much, for their well being, for them being able to see us both on a daily basis.
That love for them is a bit of a prison for us, it makes us feel like we have to stay together, when we have both wanted to leave for sometime.
Yesterday my husband said that he very often wants me to leave and very often wants me to stay, it's not a great way to live, but I am also that way. I get really tired of being criticized in my own home, not that I can't forgive at all, not that I don't understand no one is perfect, but I get really tired of trying something new and having him rain on my parade seemingly every time.
Today I told my little girl I won't leave while she is little, but maybe in about 9 years when she is bigger. I was surprised she said "I don't want you to leave when I'm bigger, I want you to leave when I'm little, because daddy is so mean to me when he is angry."
That kind of threw me for a loop…
I feel better not being mentally tied to my marriage anymore, I won't disrespect it while it's ongoing, but I no longer feel the need to try to save it if my husband won't meet me half way, I no longer feel I'll be ashamed if it ends, I no longer worry about living a life without him if it comes to that.
I still prefer to wait until my son is older, so he can know his father.
And I'll still stay if I'm happy and he's happy in 9 years, but if we still aren't, I no longer feel that "I have to stay".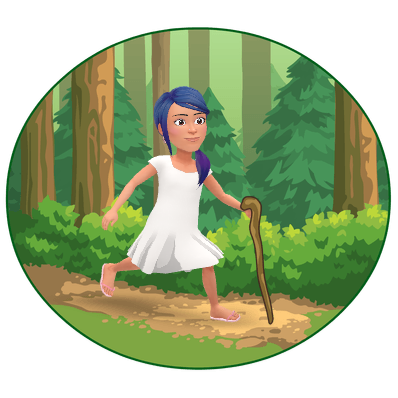 I have a date now for when I would like to leave if we are still unhappy, October 26th 2030. It's a long way off, but that will let my son enjoy his dad being close, I can start saving up, maybe get a part time job in the next two years if things are still heading this way.
I find it surprising that even though there is a 50% risk of divorce happening I was too afraid of it to make a plan in case it happens.
We make emergency plans for large Earthquakes, we fear drowning, we have insurance for car accidents, but most of us have no divorce plan or divorce insurance. How illogical we human are…
Already talked about it with my husband, who told me not to let the door hit me on the way out yesterday after I asked him not to be rough with our daughter when he was angry… I don't know if we will or will not resolve what was once a happy relationship, but I no longer care (in a good way)!
If it works it works, if it doesn't life will go on with me and I'll be able to move back to the forest I miss so much (maybe outside Seattle, maybe Oregon). I'm now looking forward to life with or without my husband, it feels really good.
I know it will be hard if I get divorced from my husband someday, but unfortunately I know it will also be hard if we stay married.
I'm just at peace with an unknown future right now in a way I haven't been since 2011. It's a good feeling, being open the future and it's nice that I've already had the conversation casually with my husband, not that he's somehow lacking, but that if we aren't both happy when the kids are mostly grown in 2030, I'll be pressuring my life elsewhere, which means reassessing my finances in about 2 years so I'll be able to save up a bit of moving funds.
I plan to move to Seattle and hopefully with roommates so I can travel to Hawaii part of the year without leaving the property vacant. Maybe I can rent to students near a college? I'm so excited for that future if it does happen, but not opposed to staying as a traditional family unit if my husband tones down the verbal abuse to a simmer and meets me half way by then. Like I told my husband on his way to work, I'm good either way.
NEW SYSTEM
I have a folder for the kids, for me, three for my husband (certificates in one, taxes and receipts in another an essay from college in the last). I separated our paperwork today, so if we ever do split, that's one less thing in a stressful time, and if we don't it's not really a problem having different folders.
Papers I let go off:
Interim driver license (real one arrived).
Appointment card for last spring.
Test screening denial form my copy.
Vehicle/vessel transfer from two years ago 8-31-2018 haven't had or needed a car since then.
Old trial daily schedule now typed.
Martial Arts role from class that covid ended.
Tea Party notes. (Almost Kept Them)
A page of notes from a dream.
School Flyer (Because I Copied Relevant Information)
1 Page Game Notes
Kept: Certificates (birth, educational, marriage), kids ultrasounds and footprints, drawing of lock tess monster with monkey on head, kids birthday cards (for them), school flyers with our kids pictures (for them), son's first drawing, hand prints from kids.
Usually I just shoot for discarding 5 things, but now with two kids, it feels like I have to get to 10 to make the same difference doing 5 used to make.
My son put all my papers on the floor so I just kept going through them, my daughter did so good letting go of count 1-20 workbook she didn't need and multiple workbooks for letter writing she no longer needs. I did keep her old sketchbook, but let go of a ton of notebooks. Having too many means we don't even use any.
What I have left are some writing ideas, for either school, personal writing or mementos.
The first step in the Kon Mari process is imagining an ideal life, then examining 👒 clothes, 📚 books, 📃 papers, 🔪 everything else and 💎 mementos. It's an interesting process, I've done it a few times an it's always surprising how much I have that I'm unaware I have and how much lighter I feel when the clutter leaves my life. 🕊️