IT'S SHARK WEEK (ON THIS BLOG – AT LEAST TODAY)
So I can't get shark attack survivors off my mind yet this morning. I was thinking about finding a way to remind myself (with an emoji) of this weeks stoic quote:
"How do you defeat terrorism? Don't be terrorized."

– Salmal Rushdie
My first thought was "a shark" because I remember a surfer lost a leg, learned to surf without it, and wasn't afraid of sharks after the attack.
I think it's largely because he didn't take it personally, it wasn't "out to get him" even though it "got him" it wasn't a safe scenario, but there was no reason to expect it to happen again. Unlike say loosing a leg in a terrorist bombing at a public place, which probably will happen again, but when?
I checked online looking for the news about the shark attack I remember from a long time ago. I found an article about shark attack survivors.
Actually there were five (it's not only one):
Bethany Hamilton, she was 13 years old, lost her left arm and back surfing the same month to become the world's best female surfer later…
Mike Coots, punched the shark twice in the nose to get it to leave, but still lost his right leg and surfing again the same month, went on to be a shark conservationist.
Brett Connellan, lost 3/4 of the left thigh took about two years to return to surfing.
Colin Cook (from the island where I like to swim), lost his left leg to another tiger shark, a few years later winning the USA adaptive world championships.
Ulu Boy (someone I've met), for some reason, I'm surprised he didn't say anything about it when we met, which makes sense, you wouldn't mention it every time you meet someone… but it feels somehow wrong to find out about someone you know in person on a new article.
I find it cool the nice man I met at a children's birthday party, was viciously attacked by a shark, in the sense that it brings it home to me that these are not "far away people," they are real people, getting through life in a very similar way to the rest of us. Not that I'm glad he got mauled, but I think it will forever remind me that we all have a lot of "scars" you don't see and a lot of history that affects who we are. I wonder if it was more disturbing to have been mauled without being eaten? So what's the sharks problem with you then if not hunger? Maybe someday I'll ask, but there's that stigma to not ask about horrible things… so perhaps that's why we all feel like our horrible things are the only ones that happen…
I've always had a cavalier attitude towards sharks and been around many "non-tiger sharks" in the water (leopard sharks and reef sharks are little cuties), but I have a new awareness that they (tiger sharks) are around in the areas I'm most likely to take my kids swimming. But we just can't not go swimming in the ocean, we are fourth generation Hawaiian culturally (though Japanese genetically), not swimming in the ocean is simply not a viable option for us…
Two of the surfers had to punch the sharks, so that's something interesting when training a punch, that it may possibly be self-defense from a shark someday. The nose is sensitive like a dog. I once punched a dog in the nose. Before you unsubscribe, it was a bull dog, it bit me unprovoked and it wouldn't let go… If you still need to go then go, but I think it was warranted.
I'm a big fan of sharks, when you see their eyes, kind of like dogs, there is some intelligence, when you see their eyes, kind of like cats, there is a lot of independence, but also I guess they are part of a world with different rules, like a tiger, they would possibly eat you if hungry, which is what we do to them. So if they are monsters, that makes us monsters as well, doesn't it? I don't think we are monsters, and I don't think they are. I think I will go swimming again not far from two of those shark attacks, but I'll also look for other areas of life I can choose not to be terrorized…
So after disclosing that I have a new mental relationship with sharks I can start transformation Tuesday.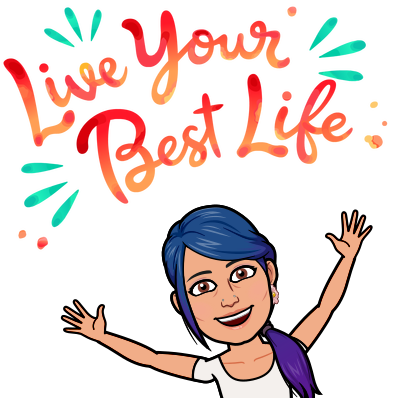 TRANSFORMATION TUESDAY
Monday I clean my house of clutter, Tuesday I try to focus on cleaning "me" of clutter.
Shaun Blokker started me on this journey so I'll start with a vow from him that inspired me, Blokker turns down a bevy of business offers with a vow that he will only connect with things that are "true to my soul."
I've been working out with Shaun T for years and years, after finishing P90X with still a gut, I wanted to see other people, and I found my exercise soul mate. His exercises met my really high standards, but his uplifting motivation began to fill a hole in my heart where a life time with no encouragement had left a void.
PHYSICAL TRANSFORMATION
For no reason at all (not fat, not unhealthy right now, not particularity motivated) I started exercising again with T25. I had wanted to do martial arts everyday, but it felt like too much of a shock to my body and my daughter as well, so we will do that Fridays for now rather than everyday.
One thing I've noticed about T25 is I don't really look too much different, but I feel a lot different. I get much more patience, more stamina, more "pep in my step," more optimism. I'm hoping this time is the exception and I look like Bruce Lee after I'm done, but I have a feeling I won't.
I used to post my flabs on Instagram everyday, but they just keep looking the same for months, so I think the first day and the last day will be more than enough.
I've been struggling to think of a way to convey the benefits I get from T25 in a concrete way when there is very little that can be directly seen.
The only thing I've come up with is mental strength, measured by the time I want to quit and when I quit (I don't quit). So for example day 1, I wanted to quit after 20 minutes and didn't, so I spent 5 minutes mastering my laziness.
I don't think it's fair to compare stretch, abs or lower focus (none of which I wanted to quit), to total body circuit or cardio or speed (all of which I wanted to quit) so I'll record which exercise I did, the time I wanted to quit and see if it changes over time. As I get fitter I will actually work harder, so the intensity will go up not down, so I'm not sure I won't want to quit sooner than later, but I'm just looking for a way to try to find some data that shows the well being I get from exercise in some way.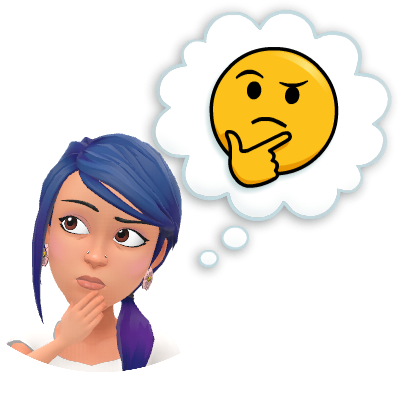 DIG DEEPER
So I've been putting off the book notes, because I only have the audible version (which I love) and I wasn't looking forward to trying to get my bluetooth headphones to work.
The anxiety about trying to get the headphones to work was somewhat well founded, I couldn't get them to work, they register with my computer, they pair with my computer, but they won't connect to my computer. So, like a couple that went on two dates, but not three, that's the end of that.
I dug around my travel bag for the complementary wired headphones Hawaiian Airlines provided me. I feel pretty proud of myself for that. Small tech solutions that may come easily to you are like fighting off and recovering from a shark attack for some of us…
SIDE NOTE
You always invent a fantasy set of parents as a child, when you hate your parents right? But I was always on the look out for who I would want my mom to be if I could have picked, and today I realize it's Shaun T, I like a very strong mom and now a days gender doesn't matter for moms. Shaun T is defiantly my ideal imaginary mom for me, I can easily imagine working out together, being board in church with out grandparents together, being coached in boxing, being started at when I'm in trouble with a stern but caring disappointment that is respectful at the same time as clear in re-probation, I know he would have bought me donuts once a week and put my drawings up (if not on the fridge, somewhere).
BACK TO T IS FOR TRANSFORMATION
Shaunt T congratulates me for making it to page 1 of the book, and I really appreciate that. It's not, not a struggle to make it to page 1. Seriously, had to figure out the headphones, train my kids to solo play in the morning before breakfast (that takes boundaries and respect for their ability to survive without me – which takes humility), also had to semi-shame my husband into going running so he's not interrupting me. He was planning to take this morning off because he got a massage yesterday, he didn't want to "ruin the massage", I pointed out most professional athletes get massages right before they keep playing at their sports and he decided to go run… is that shaming? I don't know. It was his weekly goal, I didn't ask him to run. Anyways, thank you Shaun page 1 is probably the hardest to get to.
The kind of fitness I care most about is inside you, it's in your mind it's in your heart, and both of those are great places to find strength, because you're in charge there. No body else can tell you what to do, or who you are, or how strong you can be, it's all up to you. Can you screen out the noise in your life and hear what you need to? Can you push away the people that tell you it can't be done and decide for yourself what you can achieve? Can you trust yourself to handle the stress of change? Can yo believe in your ability to succeed now, even if you've fallen short before?

An Invitation to Transformation Shaun T
Can you screen out the noise in your life and hear what you need to? It's a struggle, but I'm getting better here, yesterday my son fussed while I was exercising and I kept exercising, without feeling bad, because my workout is short and he needs to learn he is one of my priorities, but I'm also one of my priorities (mom lives matter).
Can you push away the people that tell you it can't be done and decide for yourself what you can achieve? I read this and I can't not immediately think about my husband, I feel bad for him, because I'm sure he criticizes himself a lot, he criticizes everyone a lot, if I had a dollar for every time he belittles me I would have a robust financial source… at first it didn't feel right to push that part of him away, but I'm too sensitive to thrive if I don't, so it became a necessity, and though our marriage didn't get better, it didn't get worse. There is that catch phrase that you should embrace all of your spouse, but it isn't a viable reality for my life, if my spouse was a gambler I wouldn't embrace it, if they beat me, I wouldn't embrace it, so why embrace the constant criticism? I'm not going to. I pretty much off set the negativity with a Theodore Roosevelt speech called "The Man in the Arena."
"It is not the critic who counts; not the man who points out how the strong man stumbles, or where the doer of deeds could have done them better. The credit belongs to the man who is actually in the arena, whose face is marred by dust and sweat and blood; who strives valiantly; who errs, who comes short again and again, because there is no effort without error and shortcoming; but who does actually strive to do the deeds; who knows great enthusiasms, the great devotions; who spends himself in a worthy cause; who at the best knows in the end the triumph of high achievement, and who at the worst, if he fails, at least fails while daring greatly, so that his place shall never be with those cold and timid souls who neither know victory nor defeat."

– Theodore Roosevelt
I have a framed copy of this speech by the coffee maker, I look at when I make a morning coffee and allow myself to throw other people's unwanted opinions into my mental trash can as many times a day as I need to…
Can you trust yourself to handle the stress of change? This one I'm just not sure about, I don't feel like I'm good with change, but on the other hand I don't quit transformation projects so it seems like I'm actually okay then?
Can you believe in your ability to succeed now, even if you've fallen short before? This is where I struggle, a lot. The slightest failure seems permanent. Which it is, each failure is permanent, in and of itself, yet failure is just part of learning,
Never confuse a single defeat with a final defeat.

– F. Scott Fitzgerald.
The only man who never makes a mistake is the man who never does anything.

– Theodore Roosevelt
Failure is not the opposite of success – it's part of success.

– Arianna Huffington
So, now that I have my wired headphones working, I'll be able to go through the book again and that will be nice.
I still don't know how much of myself I should be, which is something I reflect on Tuesdays. All day I want to say "Can I trouble you for a glass of shut the fu*k up?" to my kids and I never have. Should I? I don't know, that would be being myself, it really would.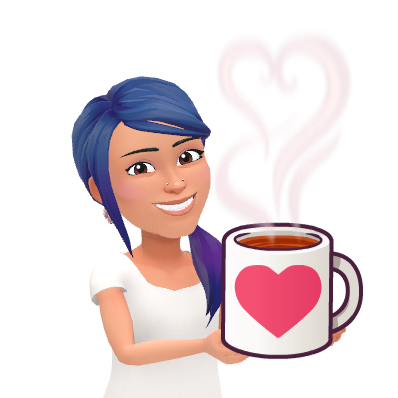 Hope to "see you" next week, I review week 1 (when I was semi hopeless and overwhelmed) and week 2 (where I felt horrible) and I was surprised that I've solved most of the problems I had those weeks, but remain unsatisfied (damn you hedonistic adaptation!). Anyways stay alive! 🦈