Today I woke up at 3 AM, snuck really quietly to make a coffee (since I have 3 family members and 2 roommates – one of which has a plus 1), and as I was making my coffee I look out the screen door at the roommate's dog, a collie I think (black and white, medium size, long ears), gazing out at the pool. As I'm looking at it thinking, what's wrong with you that you are awake at 3 AM? It turns it's head as if to say, what's wrong with you that you are awake at 3 AM?
I lost this post, and it felt like a big loss, because I had appreciated my humor in it, and I'm not sure what the post will become now.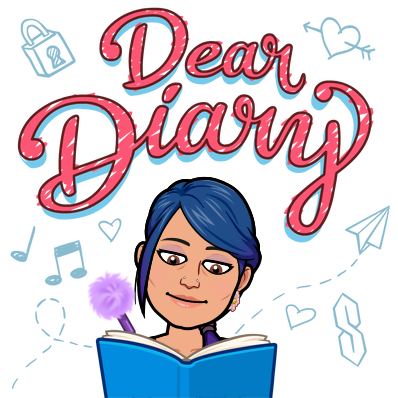 I'm very much like Stephen King in the way that I feel my writing controls me a bit more than I control it. I haven't felt as understood as I did when I read him talk about his writing process, of feeling like there was a trapped world or universe, or multiverse of characters in his head that sometimes wanted to come out.
I could have remembered the whole post, tried to paste it back together like a failed romance, but I'll just start my life again, grieve the lost of two good jokes.
One thing is says about me is that I don't trust life or myself very much, I was in the moment not sure I would ever have two funny jokes again, so the loss of those two was a big loss to me.
I've now moved on by realizing the jokes I lost were not that funny, not to be self critical, but I just started reading "Hyperbole and a Half" and I'm laughing and laughing in a pretty quiet, yet still audible way at 4 AM in the morning.
I bet my husband thinks I'm insane now…
If waking up at 3 AM wasn't enough, I start laughing by myself in the dark in the next room over at 4 AM.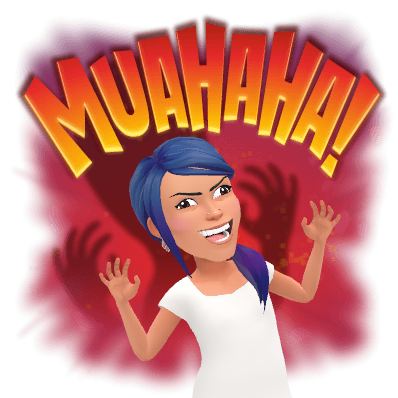 I really feel like life is great right now. Kind of like Branch from "Trolls" who finds his happiness in the moment before they are all about to be eaten for a cultural holiday named Trollstice where monsters consume happy individuals in an effort to feel happy for a moment (I think they are referring to consumer focused christmas).
Anyways, I've been waiting about a week to buy this book that cost $2.99, which is not because I live in poverty, we actually are about x3 above the poverty line, which I looked up, but because unfortunately my husband and I grew up in poverty and carried some nasty habits into adulthood.
One habit I don't like is that certain items such as books, are deemed, unimportant, while other expenditures like a $40 lunch, when there is pretty decent food at home, are consistently over looked.
Until this pandemic, we were sinking over $1000 in food cost pretty much without exception, and we spend only $860 in rent. It's not the amount that's a problem per se, but our inability to either bring a budget up to meet the food costs or bring the food costs down to meet the budget has broken our budget, we (my husband and I) don't even attempt to create a new budget after failing to be able to make a budget work every month since we moved out together like six years ago.
I haven't kept track of our current numbers, but I'm sure they are down. It's depressing to keep track of the finances, I don't bring in any of the income and also have very little actual decision making power in my marriage over the financial decisions. I bring up what I would prefer, it's nice to have at least that ability, but that's as far as it goes. I'm more fiscally conservative, but my husband disregarded my opinion when I earned almost the same as him and especially now that he earns infinitely more.
Anyways, I got the book Hyperbole and a Half today and it's so funny.
I heard it described at my writer's meeting as a book that had poorly drawn pictures but was very engaging. The pictures are better than mine… so I prefer to call them free flowing or in a youthful style.
I've been wanting to work up to that kind of rage comic style for a few years, but it's kind of been road blocked by my somewhat functional relationship with technology. For sure I want to go digital, yet after 4 or 5 computer drawing styluses it seems like anything I do will look like a horrible bank key pad signature and it's not quite up to the artistic styling one would achieve with no artistic talent and a crayon or even an Etch A Sketch.
I felt really guilty for not writing yesterday, because I wanted to write, but I went to my husband's family's house, had a wonderful dinner and filling conversation and returned home with insanely wired children, who were difficult to settle down to sleep.
My son slept in his sister's room, now "the kids room" it seems like they are going to love sharing it.
I felt afraid upon having a second child, that if we had a boy (we already had a girl) we would need a third bedroom immediately. What I'm finding out is that the social pressure to have a separate bedroom for a boy doesn't mean it's really what our kids need, nor does it provide the funds to relocate us to a dwelling that has one… so, if you don't want to pay for us to move, maybe just deal with our kids who are together all day long, also being in the same room at night.
It's a bit rough being middle class sometimes. I think it's the most advantageous overall, because money never becomes your whole life (well it didn't for us) yet you can eat and fun things like that, but I think the hard part is thinking you can meet the social expectations that it takes upper class finances to meet.
My husband has five siblings, they slept with their mom, in one room (that's what they had) in one bed (that's what they had).
Somehow that seems easier to understand that a middle class family who doesn't have a bedroom for each child. It doesn't fit the movie version of America.
Anyways, my son moved into "the kids room" and I only fed him twice (once to sleep at 10 PM and once somewhere in the late night). It's the most sleep I've had in such a long time.
I woke up to my daughter crying softly, went to go help my son and was surprised my daughter kind of cries in her sleep. My husband said that she did, but I've never woken up to notice before… I'm a deep sleeper and he is an insomniac so that puts him in a better position to notice.
But she isn't awake, she is still asleep, sleep crying.
So, I'm very irrationally proud of my son. He was placed by me multiple times in a new location and eventually succumbed to exhaustion and slept there, I couldn't be prouder.
Like when he gets teeth, I know it's irrational, since nearly all of us grow and possess teeth, but I'm super proud of my son for having teeth. More so than anything else. While at the same time as much as I appreciate you reading this, I don't really care if you have zero or more than zero teeth.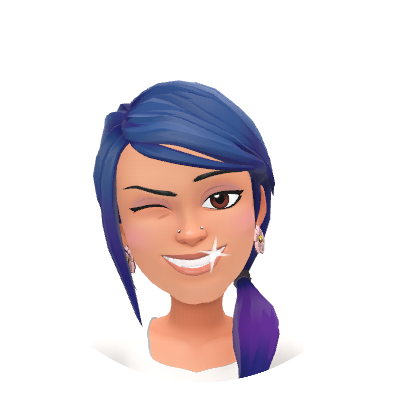 Perhaps in the wild these things would mean my son had a good chance at surviving, you have teeth to eat food, you are able to sleep, which is necessary to survival, everything looking good for a future as a hunter or gatherer.
I'm haven't officially set a writing goal right now, it didn't matter if I wrote yesterday but I was fairly guilty to have not written since I spent the day supporting other people's well being more or less. It's that kind of selfishness that lets me forgive my husband's selfishness easily, we are both pretty selfish people.
Part of it may be that we grew up in poverty, there wasn't much abundance, there was literally not that much to go around on a daily or weekly basis, day in and day out, and like most kids we welcomed abundance and thought about things we would like (which is why I really hate the law of attraction fallacies). My husband started working part time at 5 years old, I started at 12 years old part time, full time at 14 years old and over full time at 18 years old. I think in some ways you try to work through the poverty, but with horrible financial knowledge and financial skills it's easy to let it take much longer than it needs to take. 35 year old me wants 18 year old me to listen to Dave Ramsey, but 18 year old me has no idea who that is.
My overall impression of the law of abundance is, if you want more wealth just wish harder to win the lottery, really be okay with it. Since the sales of "The Secret" and other law of attraction books and movies has gone up there hasn't been an associated increase in lottery winners, my 35 year old hypothesis is that's some bullshit. My 18 year old hypothesis was, wow, it's my fault I've always been in poverty, I forgot to think about abundance enough times! I actually am aware the original author intended people to take action other than just imagining, but I am also aware that the general movement forgot the second step. I guess "the law of attraction" doesn't trick people, people trick people with the watered down version of the law of attraction. But I really see it as the cigarettes of philosophy, should it even be legal to let you smoke that delusion when our economy is linked to your debt? Should you be able to drive if you think welcoming safe driving into your life will replace paying attention and knowing how to drive?
I never realized the extent that I grew up in poverty, because we had money. If that sounds like a contradiction, it's really not. Poverty is a horrible, omnipresent, mental state. Dave Chapel mentioned his father telling him when they had no heat in the winter, they weren't poor, they were broke and he hoped to remedy the situation soon. That poverty was a mental state.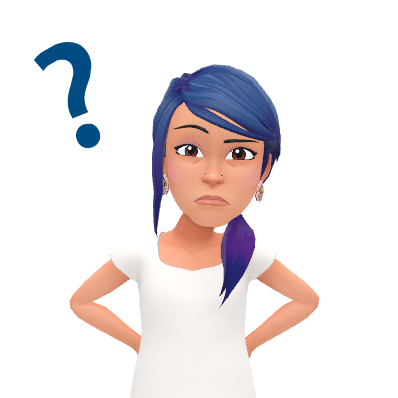 Ironically, my father's income was also sufficient that we were never "poor", but no disrespect to him, he always raised us in mental poverty. Not only can you not have what you want, don't even ask, and if possible, don't even want anything. He would often call me the "good daughter" because I never asked for souvenirs when we went to the zoo or an amusement park, not for anything I did, anything about who I was, but simply because I had a marginally lower over head than my younger sister. Than because I craved acceptance that was very far and few between, I took cheapness to another level. Frugality is not a bad thing, humility is not a bad thing, mindful spending is not a bad thing, consuming diets are not a bad thing, living in your means is not a bad thing, but the feeling you don't have a right to want to new dish sponge every month, or a new towel ever, the feeling you need to live and die on the same sheets your grandparents lived and died on, because they are "still good" it's been a bad thing in my life.
I ran into this amazing video by Dave Lee, a successful investor, describing his experience with poverty and what he did to overcome it:
Watching it was a revelation that I had been poor and that I didn't need to be. Right now my net worth is about -$44,000 student debt, -$3,000 0% credit debt, with $0 in savings. I do make an additional $0 writing articles and my book royalties come to about $0 a year lately. So, I often avoid topics of finace.
But sincerely, watching this video helped me be open to possibly playing the stock market with unessential money for the sole purpose of paying back all or part of my student loan.
My kids have stocks, they've gotten paid dividends (bonus money) so without selling the stocks the value has increased, but they have also gotten dividends that they can use to buy more stocks. My daughter checks on her stocks and has a rough idea that money can make you money.
I thought saving was the "right" answer and had $10 saved most of my life, I wish I would have invested it, maybe I could have paid for college instead of borrowing money from a country that borrows money from anther country that charges interest. So… I have to pay so much interest since my country didn't even actually have money to lend me, so they are paying interest too.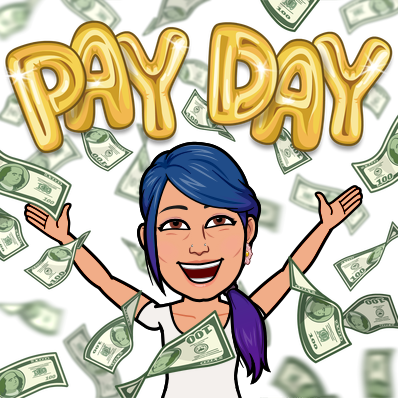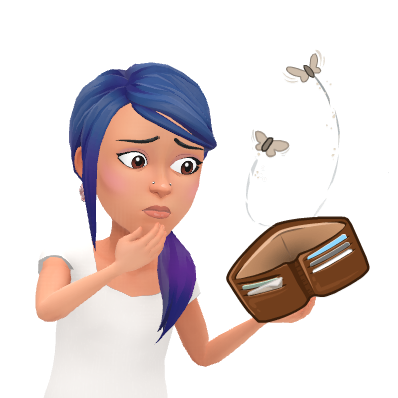 In a funny way it cheers me up to be from a poor family that lives in essentially a poor nation. We call our self the wealthiest nation in the world here, yet we don't have school money so we borrow with pretty bad interest rates… I'm suspicious we may not be the wealthiest nation in the world, but if we are it seems like the finance system is a bit messed up…
So I'm bad at fiances, my family is bad at finances, my whole country is bad at fiances… but you find a way to live, life goes on, hopefully you figure it out with Dave Ramsey and start investing in mutual funds in time to not have to work as a Walmart greeter until the day you die.
My plan is to teach piano, I like it and hopefully robots don't do that job by then. I'm only so so at piano, but if I stay just a little bit ahead of the kids, who is going to know that?
I think the real message about money is change your name to Dave, Dave Ramsey, Dave Chapel or Dave Lee… everyone I know who knows about money's name is Dave.
When I wake up at 3 AM I feel like this:
Out of the night that covers me,
Black as the pit from pole to pole,
I thank whatever gods may be
For my unconquerable soul.

In the fell clutch of circumstance
I have not winced nor cried aloud.
Under the bludgeonings of chance
My head is bloody, but unbowed.

Beyond this place of wrath and tears
Looms but the Horror of the shade,
And yet the menace of the years
Finds and shall find me unafraid.

It matters not how strait the gate,
How charged with punishments the scroll,
I am the master of my fate,
I am the captain of my soul.

– Invictus William Ernest Henley
Don't ask me how I feel when I wake up at 8 AM… it's not the same.
Just got up for a second coffee in time to see the roommates cat peeing directing into the dog's water bowl… no wonder the dog was looking off into space, it's getting bullied by the cat Carlitos. The cat looked at me looking at it, and gave me that "I don't give a sh*t that you are seeing me do this look" that some cats have. Kind of like "that's uncalled for cat" and kind of envious of that level of authenticity to pee in someone else's water bowl, right in front of them, see a third party notice, and still not care… that's a high level of authenticity.