WHAT ARE YOU? (FRANKLY MILDLY OFFENDED YOU ASKED)
People often asked me "what are you?" When I was growing up, it seems pretty offensive looking back. But perhaps it bothered me more because I was pretty unsure as well. I knew what my parents said, but I was somewhat unsure of the truth. My father said he was half Chinese and half Japanese (wrong). My mother said she was a quarter German, a quarter Spanish, a quarter native american and the last quarter was an ambiguous European that we were not sure about, I've heard the term "black Irish" thrown around I'm not sure what that means, perhaps I'm black Irish?
I wish as a child I had just figured what to say when I was asked, because instead every time someone asked I thought about it again, still confused, and it was awkward.
I wish I would have said 1. Star Dust, 2. The Universe Aware of Itself, 3. Your Mama, 4. Black Japanese, 5. Pancakes, 6. Too Many Things, 7. Human or 8. Mixed Neanderthal.
MAYBE YOU ALREADY KNEW I'M A NEANDERTHAL
Homo sapiens (wise people is what we named us…) migrated from Africa to Central Asia to Europe and some of us (like me) are descended from a mix of Neanderthals and Homo sapiens.
I read a book about Neanderthals called Clan of the Cave Bear, as a girl, in the book they mixed so I wasn't as surprised as I would have otherwise been, but it was still surprising because most scientist thought it wasn't a thing when I was being educated. Spoiler alert it was. So, enjoy the slight neanderthal perspective I bring to my writing for you.
I AM 97% HUMAN ASK ME ABOUT THE REST
I'm irrationally proud to be a Neanderthal, but I don't look down on the populations that lack Neanderthal genes in the slightest. I think it's a small immune system boost, but according to 23 and Me (the DNA testing website) it also gave me a worse sense of direction, so… slight advantage here, disadvantage there… I find it ironic that in the past Caucasians seemed to find themselves more refined, but actually we are more primitive in the sense that non-Caucasians didn't mix with Neanderthals. To me it's clear that the whites are more primitive now… which isn't good nor bad, but what's more primitive than being part Neanderthal?
MORE SURPRISING TO ME
To me it was more surprising to find out I was Korean, because I'm not Korean, in the way that people with ancestors from Korea are… I'm Japanese and actually Korea started the Japanese race (at least the section I'm a part of). The Japanese story is that the sun God and the moon God founded Japan, so I'm a little unsure if I can still believe that now that I find out it was probably Koreans. But knowing Koreans also have something like sushi and then Japan had sushi makes me suspicious it is true. That and the DNA evidence together make me question my relationship to the sun and moon deities.
One thing that I found cool is that Koreans have these female divers, actually I'm from a diving family (both men and women though). My father, his brother, my cousins, myself, my cousins kids, my 1-year-old and 4-year-old all like to dive in water (under the water, not the fancy diving in the Olympics).
I was watching my son yesterday unafraid to swim through the water underneath the surface and marveling at him, how much he is unafraid and at home in the water, though I never forced him (because I don't really care about swimming). My daughter also likes to go swimming from 1-4 hours a day. I know a lot of kids like swimming, but I see an extra comfort in the water in my kids. My daughter has asked to live in the water permanently and I remember feeling that way also when I was young. Then today I found the article about the Korean divers and it makes me wonder if it's in our genes. My husband is Mexican and like some (obviously not all) Mexicans he prefers being shot at to swimming, but he is a great runner. There is an amazing indigenous group in Mexico (the Rarámuri meaning running people), where everyone runs, the women run until the day they give birth and I think the next day after. I'd prefer to never run again ever, in this life time or if there are more, also in the next… I wonder if that's genetic?
He just woke up and said he is going running (amusing for me).
So I made peace with my Korean heritage today, it takes a bit of time, because I didn't expect it, I didn't grow up knowing I was Korean at all.
But my family are total Sea Gypsies, I tried explaining it to my husband when we watched the documentary about Sea Gypsies that that was essentially my upbringing and he was more or less unbelieving… that running guy, if he is working, or running, he is not believing me about living in harmony with the sea.
MY STABLE ETHNIC IDENTITY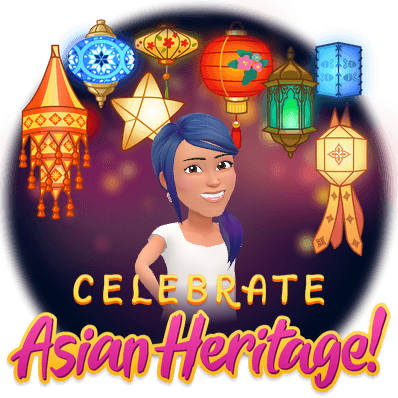 I'm mostly Japanese, about 40%, so that's where I feel at home, but if I try to say I'm Japanese people keep starring at me waiting to hear something that makes more sense to them. I filled out Asian on my doctors paperwork and my Asian doctor came into the room saying, there has been a mistake on the paperwork, someone marked you as Asian. Ouch doctor, ouch. So maybe I'll just say Sea Gypsy mixed with the people descended from the Sun God? They never accept me as full Sun God people… 🇯🇵 <That's my great grandma.
We are supposed to be from a prefecture with a bear Kumamon:
Shout Out to Kumamoto on my grandmother's side:
But my grandfather's side was shrouded in mystery/trauma/shame. The man who raised my grandfather was Chinese, but he took off on his Chinese wife and got a Hawaiian wife, interestingly all the kids are friendly. I cast the husband as a villain, but then we found out my dad isn't very Chinese, not enough to have had two Chinese grandparents… so maybe the lady was stepping out with a Japanese milkman or maybe my great grandparents were so poor or dysfunctional that they adopted out their child (my grandfather). Either way my grandfather hated his father/father figure? and would never speak of him, so even before he passed away this year we weren't going to get answers from him…
MY GREAT… GRANDFATHER WAS YOUR GREAT…. GRANDFATHER
So, spoiler alert you and I are actually cousins, on my dad's side from 275,000 years ago (or less).
THE SIDE OF THE FAMILY I LIKE (DAD'S SIDE)
The exact paternal haplogroup I fall into is 1 in 16,000… I can imagine my young mother staring into my father eyes thinking, you are 1 in 16,000 you dashing superiority intellectual racially Japanese ethnically Hawaiian sea gypsy, and I can imagine him starting into her eyes thinking, you look a little basic, like a 1 in 34 common person, but I have low self esteem and you could be the solution to lactose intolerance for my offspring you European looking milk drinker.
[Fade Away]
And then I was conceived… and they got married while pregnant with me… (I know my mom was a woman of little virtue, but what about my dad, slut shame him too at least or you are sexist) and went on to have an insanely dysfunctional marriage, that produced two viable and hopefully charming offspring that survived to adulthood (successful marriage right?).
So we are Asian (O-M1359) but we are specifically O-P49. If you thought I looked a little O-P49 you were right!
THE OTHER HALF
I've always considered the other half (my mom's half) the "white half"… but that makes me wonder if Asian's aren't white? I mean what does white mean, if it's just skin color Asians are fair skinned. I don't know what it means. Is it about being European? Are white Australians, Indians or Canadians less white since they aren't getting any European localization? I think it's based on skin color, but then if you are Asian you don't qualify? And I don't know about Middle Easterners, I never see poor Middle Easterners and think "there goes more white trash," but they are genetically Caucasian right? I'm half white, but I don't even really know what that means. Kind of like my Mexican husband who refused to acknowledge his ethnic identity is actually not a race at all, but rather the fun combination of Spanish, African, and various indigenous native american tribes. We both don't fully know or understand what we are. But I know and identify with being mixed, and he refuses to do so, even though we both are mixed… we were tested.
REACTIONS I'VE HAD TOWARDS LANGUAGES OF MY HERITAGE
For some reason I thought my genetic heritage languages would be beautiful or easy for me to learn… until I realized they don't.
My reaction to Japanese: It's hard, but I love it, maybe I love all languages of my heritage.
My reaction to Spanish: That's pretty easy and I really like it, I guess I like all the languages of my heritage.
My reaction to Chinese: That is very hard and sounds weird. But I'm Chinese, so I'll struggle really hard for years to barely learn it at all.
My reaction to German: It's fine, I could take it or leave it. I like spitting on people occasionally.
My reaction to French: Wow I hate this, but I ended up here in Jr. High. I can not understand why I have to write letters that don't make any sound, that's fucking retarded really, has anyone checked this language for redundancy? I don't hate the sounds at all, but I super hate the spelling system.
My reaction to Vietnamese: What is even going on there? Is that an Asian language or French, I'm really confused here. Maybe nasal languages confuse me?
My reaction to Korean: That's cool, I could pick that up if I wanted to, sounds cute.
My reaction to Native American (Navajo): Wow, it sounds all ancient just saying "how's the weather," pretty cool, but sounds a little serious.
My reaction to English: Uh, do I really have to learn English, I've spoken it all my life and I still don't like it, please can we all speak Japanese or Spanish instead.
My reaction to Italian: I'm not Italian, but I love the sound of Italian, it's like an anti-migraine medicine to my brain.
My reaction to Portuguese: You guys are speaking Spanish a little wrong, but who am I to judge.
My reaction to Hawaiian: It really uplifts my soul, maybe I'm Hawaiian? Let me check. Actually no. Well, Hawaiian is still very uplifting for me though I have not genetic claim to it.
DIVERSITY PARTY OF ONE
If I wasn't mixed enough my kids are further diverse, but it should be good for their immune systems. My husband is completely Mexican, which you may notice is actually not a race at all (deal with it Mexicans, learn the difference between race and cultural ethnicity). I am also Mex
So every time I get asked about my heritage I'm still a little confused.
SO MY MOM IS A VIKING WARRIOR
I blame my wanting to kill my husband for thinking only I can wash dishes on my viking warrior heritage. I would like to be patient, but it's hard for viking warrior descendants to simply not kill you with an axe, so I'm doing good, haven't killed anyone lately, not even robbing or pillaging anymore.
SAVE 10% ON YOUR TEST IF YOU WANT TO
The test is spit in a plastic tube, mail it back, it's usually $100 on sale and $200 not on sale, goes on sale around Christmas time and one other holiday I can't remember. I prefer 23 and Me, it allows you to access your data and use it with other websites like Prometheus, which tells you much more (but less certain) information about health risks.
Using Prometheus I noticed I don't have above average breast cancer risks, but below average actually, so I stopped worrying about that. I checked my daughter to see what her bigger health risks are: skin cancer, diabetes from obesity, depression linked to obesity and arthritis. So, I've raised my daughter with daily sun block, healthy eating and 5 days of exercise in a response to her actual risks vs imagined or common public risks, that something exciting and new for me. To be the first generation in our family that can target my child's weaknesses via DNA reports to attempt to against buffer them. It's a new world of helicopter parenting, micro-helicopter parenting if you will.
Anyways, hope you enjoyed the journey I go through when people ask me about my heritage. I guess I'm mostly Japanese, Chinese and Viking, but I'm quite proud to be Korean, African, and Neanderthal as well.
Stay human my cousins!