ME AND MY PINTERESTS
Pinterest hasn't hooked me, I've been using it for years, but it just doesn't "get me." Which is interesting because Instagram "gets me." Pinterest shows me pictures I don't care about, adds targeted for someone completely different and quotes I care less about.
Pinterest just isn't that pinteresting to me.
I've been thinking about using it as a digital corkboard for a long time, but never really have yet after years of intending to do so.
LATER THAT DAY
I spent the morning reorganizing my Pinterest boards, I saved my boards as a bookmark so I don't even need to see the suggestions that for some reason are really off base in my feed. I archived "Spring," "Fall" and "Winter" (some of my favorite boards) so I could be present with the "Summer" season board (trying to find what I like about summer still, right now it's a board with just one picture of watermelon), I made a "Past Travel" and "Future Travel" section, the past travel really got to me (I was surprised at how much freedom my life has had and sharing it with my dad, sister and aunt, was somehow really touching, though I don't know if they will even take the time to look, I'm opening my life to them at least).
I really liked organizing my Pinterest into a minimalist kind of lay out, it tells me about what's generally on my mind, writing, family, the beauty of the past, the current season of life and my inner citadel of mental health and stoic philosophy. I didn't see it was a waste of time to organize my digital space on my decluttering day, it seemed to help me do the first step of the Kon Mari process, ie imagine my preferred life style and visualize it.
KON MARI CATEGORY 4 – EVERYTHING ELSE IN THE WORLD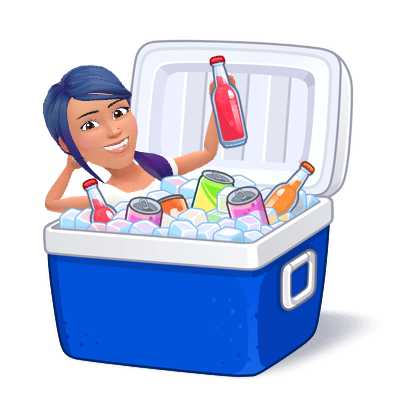 I've always felt really intimidated by category 4, 1 was clothes (okay), 2 was books (oh no… my precious), 3 was papers (ugg… but I should organize them to be an adult anyways), 4 is everything except clothes, books, papers and mementos and 5 is mementos… so 4 is… pretty much everything in the world.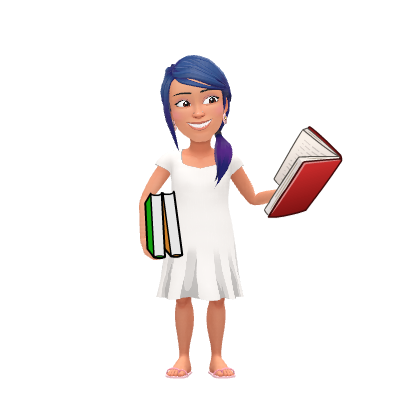 EVERYTHING IS TOO OVERWHELMING!
So after going through my Pinterest boards, I wandered around wondering where to even begin, which is what brought me into the world of blogging originally, years ago in 2015. I stumbled on my favorite visual and artistic style of blog: Ju Ju Sprinkles in an effort to figure out the "komono" category without going crazy.
JU JU SPRINKLES HAS THE LOVELIEST CATEGORY BREAK DOWNS:
UNOFFICIAL YET SYNERGISTIC
Marie Kondo doesn't officially break down Komono, but Ju Ju Sprinkles break down feels very synergistic with the Tidying Up Book.
I'M GOING TO MAKE IT THIS TIME
I've always been boggled by this "your whole home" category, but this is the best position I've been in to get through it. Since it's the pandemic, I don't have visits nor visitors distracting me much, plus we only have 2 bedrooms, a small living room/school room, a small bathroom and a shared kitchen, so pretty much 1 room left. I do have two kids, but we just moved my son to a bed and swapped out my daughters old bed, so we happened to go through a lot of toys, clothes and books as we transition the kids from baby and toddler into toddler and child emotionally in our household.
So, for the first time since I started this Kon Mari journey, it seems doable to really finish it "all the way".
Since doing clothes, books and papers over the past few weeks I have noticed stray books and papers kind of show up here and there, but not too badly.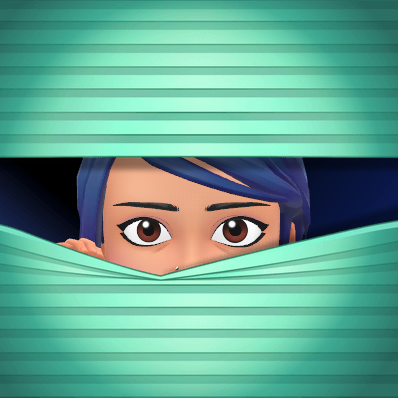 I notice that I have clutter in a big red bag, a small shoe box on the table, and perhaps have too many notebooks. We also have a shoe closet with a cluttered tool bag and a hall closet with some formal clothes and luggage. That's the clutter left in our life. Much less than a car's worth now… it still feels kind of daunting though since it seems like thousands of small items like needles, stickers ext that got put away so my son won't eat them.
It's been such a long journey from a child of a hoarder to a minimalist to perhaps done with the Kon Mari method soon, maybe when it's all done I'll write a book about it. If it sparks joy.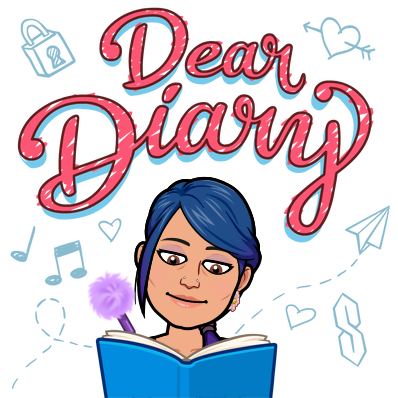 Looking at the stoic quote for this week I tried to turn it to my current problems (which is what I do with all the stoic quotes):
"If one oversteps the bounds of moderation, the greatest pleasures cease to please."

– Epictetus
This matches where I am in life so well it seems like providence or synchronicity or affinity…
I THROW AWAY TOYS LIKE A MONSTER
When we got rid of toys today, it wasn't that any of the toys or books were broken or bad, it was just that they didn't please us, that having more than we need didn't make the kids happier, nor did it help them learn to clean what they had, nor did it inspire them to play outside, find something to do like learn to swim, or be kind to other kids so they could find fun in playing with people rather than things, getting rid of extra toys has really done all of those things, it honestly has.
At first I thought it was wrong to make my children minimalists if they weren't, but I've found that they are.
We all like living as if we are on vacation, sure we have some toys and enjoy them, but I think we have 1/6 as much as our family friends at this point and I think this is the happiest we have been. From 6-7 PM my son and daughter threw a beach ball back and forth. We needed the absence of other toys to have the space to do that. My husband plays with my daughter from 7-8 PM when we had a ton of toys he felt like he shouldn't have to do that. Perhaps I felt that way too? I play with my daughter from 2-3 PM and that's what she loves, pretending, cutting foam, being with me, not playing with expensive toys by herself… her favorite toys tend to cost $1, but we fell into the trap of buying name brand Legos ext and thinking if she owned X amount of toys we didn't have an obligation to play with her, and we don't have an obligation, but it is the best toy, we are her favorite way to play.
WHY?
"We choose to go to the moon "Kon Mari our house". We choose to go to the moon Kon Mari point in this decade "pandemic " and do the other things (accomplishments and aspirations), not because they are easy, but because they are hard, because that goal will serve to organize and measure the best of our energies and skills, because that challenge is one that we are willing to accept, one we are unwilling to postpone, and one which we intend to win."

– Me Bastardizing, but not Plagiarizing, Kennedy (Real Speech Here)
WHAT'S LEFT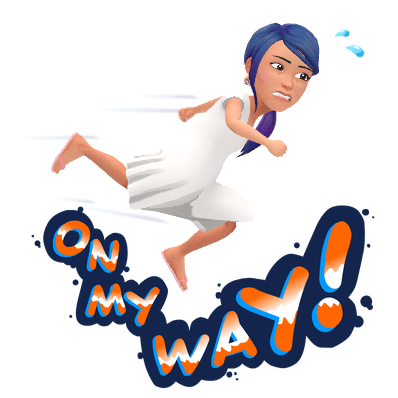 Ju Ju Sprinkles 4.1 are: Envelopes, credit cards, binders, folders, calendars, paper clips, labels, erasers, stickers, shredders, video games, spare cords, remote controls, notepads, reward cards, hole punchers, staplers, tape/glues, pens/markers, craft supplies, cds/dvds, wrapping paper, spare chargers, phone accessories, board games.
We have one box on envelopes for bills, a box of poorly organized credit cards, a binder for my husband, folders which have the papers I organized already (but spit into two locations), a few calendar planners (my daughter has one, I have one, my husband has one), no paper clips, no labels, my daughter has an eraser in a box, I have a mess of stickers, we have no shredder, our video games are in one place, we have a few spare cords sneaking in, remotes for what we have, perhaps too many notepads, reward cards in a box, no hole punchers, no staplers, tape in a box, a mess of glues in the tool bag, some stray pens, a craft box of supplies, my husband's cds (out of my hands), no wrapping paper, some spare chargers, no phone accessories, one and a half board games…
Going into the evening I'm not going to be able to finish this tonight, not a surprise, but a little demotivating compared to the first three categories where I was able to do them in one day.
WHAT WILL THE FUTURE HOLD?
I see that I have like items in scattered locations, I hope to put all the school papers in one area (the school) and all the adult papers (birth certificates) in another (the closet) instead of having them in 4 places as they are now. I hope to make better use of the hall closet to store the things my son shouldn't get into rather than our small living space. I will attack my obvious clutter, like the red duffel bag, small shoe box on the table and suspicious extra notebooks.
IF IT'S NOT MINE, IT'S NOT MY BUSINESS
I always leave my husband's stuff completely alone, even ripped clothing, because to get rid of his stuff 1. Is wrong. 2. Is anti Kon Mari. 3. Would breed distrust, but 4. Would cripple his own ability to process items. Luckily he has a small volume, so as shabby as something may seem, knowing it is not taking up much room helps me respect his items in the way I would want him to respect mine.
Komono I let go of today:
Incomplete set of drawing markers son ate most of.
Extra pens for white board (kept black and blue only).
Extra pencils, let daughter keep two (we mostly use pen or digital).
Hair bow, it was cute, my daughter didn't want it.
Daniel Tiger toys, we used to treasure them "used to."
Addition math blocks, we moved past that concept fast.
More books my kids had wanted but were now ready to let go of.
A page of notes from a dream.
Beloved feeling toys that are now obsolete because we use the mood meter app, which is actually a lot better.
Piggy banks, the kids actually both have stocks now instead, money can make money everyone else works here, why not our money?
Kept: Duplo blocks (Legos are gone, dog ate them), magnets toys, crafting stuff like beads, foam sheets, scissors, clay actually in a crafting box though (what?), some books, ABC blocks that are soft (my son loves to throw so we let go of the wood blocks and food), pens we use (that have erasers).
Usually I just shoot for discarding 5 things, but with a family I find 10 is similar to what 5 is for an individual.
My daughter was ready to let go of much more than 10 things anyways today, which makes me feel like we will really be done soon. Which is good, I get bitter when I do the decluttering on Mondays, I feel like it takes too long on one hand, but on the other hand I want it done.
THE FUTURE
What I have left are the red catch all bag, a shoe box of really small things and electronic strays, plus the house tools and stickers. Short term I'm imagining that gone, medium term I'm imagining a really well organized home, my husband bringing me sunflowers to celebrate what a wonderful job I did (could happen, Trader Joe's always sells them cheap in the summer), long term I would love to have the feeling of a cafe in my own home, when the kids are mostly grown one or two toys on a high shelf to remember them or if they are with me still, to remember this time, which right now I'm in, but someday I will look back on with longing, wanting to be with the kids who are driving me insane on a daily basis, as soon as I forget how much they were actually driving me insane on a regular basis. My son threw his entire lunch at me today, my daughter hit me twice, and was loud and whinny as she typically is.
THE PAST
The first step in the Kon Mari process is imagining an ideal life, then examining 👒 clothes, 📚 books, 📃 papers, 💻 everything else and 💎 mementos. It's an interesting process, I've done it a few times an it's always surprising how much I have that I'm unaware I have and how much lighter I feel when the clutter leaves my life. This time around I noticed Pinterest helped me in imagining my ideal life in a relatively easy way. I had also been inspired by a post by Eunice Faye about daring to dream and another (same author) about taking respite from everyday life to enjoy the beauty around us. I kind of cheated by not setting my intention in the beginning, but if your not cheating are you trying hard enough? 🕊️