TECH TALK THURSDAY (ON FRIDAY)
For me,
late

is better than

never

.

I'm writing this on a Friday, one day late is better than never, I guess I could release it next Thursday, but that's not quite my process as of now.
For me,
something

is better than

nothing

.

My daughter interrupted me to give more money to orphans in Ethiopia, that's so cute. She used to use her money for candy at the mall, but now with no mall she prefers to help the orphans, it's so cute. She loves them, I do to… it's weird but I hope she never looses that. I never have. I haven't done a ton of donating in my life, but I never lost the love for our distant cousins, especially those who don't have any parents, that's got to be hard (or wonderful depending on how messed up your parents are).
1. TECH CAN SAVE THE WORLD
"When you drop a pebble into a pond, ripples spread out, changing all the water in the pool. The ripples hit the shore and rebound, bumping into one another, breaking each other apart. In some small way, the pond is never the same again."

– Neal Shusterman
Back to my ego!
2. TECH CAN EDUCATE YOU
So, if you remember correctly reader, just a few weeks ago I was a not able to code, no coding, not a coder…
A FEW WEEKS AGO
NOW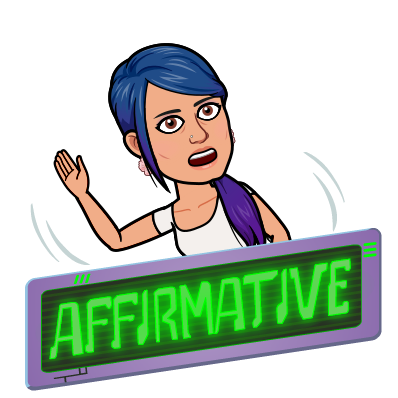 Today I have a tiny glimmer of coding ability, a free certificate, but also an addiction to practicing and a passion. I'm surprised I can enter a flow state so easily and it really is a welcome stress relief to be able to flow without needing to buy yarn and open an Etsy yarn goods store (my sister's store 🏪 for anyone looking specifically for an Omamori protection charm).
3. TECH CAN HELP YOU FIND YOUR OWN HAPPINESS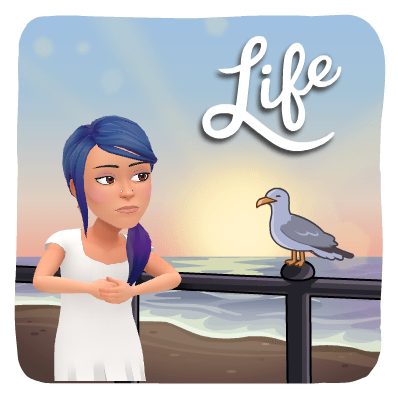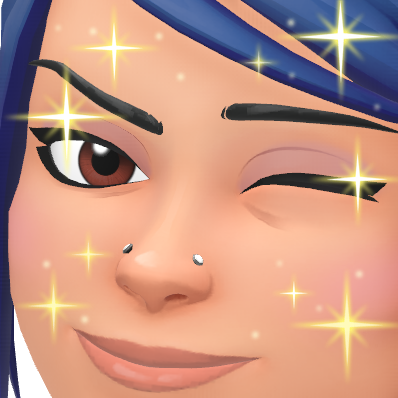 In the past I would be eager to forget what I liked and instead do the tasks that would help lead to my husband's best life or my daughter's best life, but something about my son being born changed that, somehow he inspires me to do my own thing. Perhaps along side my responsibilities, but I've never felt like it was okay to accept my passions where they really are before.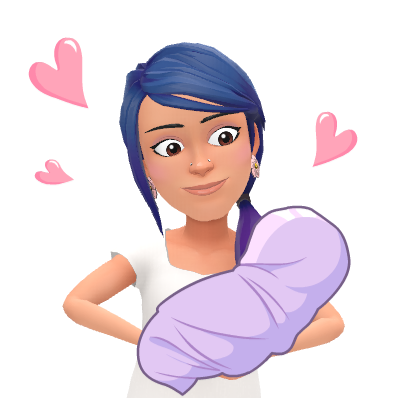 In my last Tech Talk Thursday I discussed how I use and misuse social media and technology in general to communicate with others, however today I'm focusing on how to use technology to communicate with myself/yourself (the self).
I've been watching more history lately, writing was invented in the Middle East (probably) a long time ago with little triangles on clay tablets and since then it basically can give you a brain outside your brain. I've always been a carefree, but also careless and forgetful soul… so turning to notes to keep track of my good intentions so they "ever happen" is a good thing for me.
It takes a lot of digital brains to help my care free brain keep track of modern life, but since modern life is what makes me overwhelmed it's fitting to use modern life to counter it.
4. TECH CAN REMEMBER FOR YOU
WHAT AM I SUPPOSED TO BE DOING TODAY ME?
WHAT IS GOING ON THIS WEEK OR IMPORTANT TO DOS? WHAT ARE MY VALUES AND PRIORITIES IN LIFE?
5. TECH CAN BE A TOOL TO CREATE PURPOSE IN YOUR LIFE
Tech can be your servant, or it can be your master if you don't keep your eye on it's beady little computer eyes… but when you control your tech usage it can help you ascribe meaning and purpose to everyday (which are choices). I don't think Tech will ever be able to creature purpose for you (maybe) but you can use it as any other tool and sculpt your own with it.
6. TECH CAN HELP YOU DISCOVER YOUR IDENTITY
After becoming a mother I felt lost, but somehow making my website taught me who I was (ever changing as it is, it does feel grounding to know).
7. TECH CAN HELP YOU BE PRESENT
It is possible to get lost with tech, but with the intention of being present there are lots of ways to use it for presence instead, like ACT meditation on Youtube, or simply checking in with your current beliefs and throwing out old ones on a Pinterest Board. The idea of SIFT examining sensations, images, feelings and thoughts can be made easier on Pinterest.
You must be the captain of your own soul… or your soul will drift to Facebook and Youtube again and again for hours.
8. TECH CAN HELP YOU EXPLORE THE WORLD (OF YOURSELF)
In a blog about me exploring my own mind, this is the first article that directly mentions that possibility. Just as you can write down dreams and explore what that says about you, you can also write private morning pages online or write a public blog online for the same purpose. To anyone who has ever felt like they accidentally lost "themselves" somewhere along the way, I would highly recommend it. It's not just for travelers, professionals or egotistical douche-bags, it's really there for everyone with a mind to explore don't let those haters stop you.
This is where this topic exists in my mind, technical talks (like Tech Talk Thursday) belong in the library (which is the blibary) and they get filled after Wednesday. I love libraries and I have one in my mind where certain events hypothetically take place. Some of my favorite libraries are Garden Grove, China Town, Honolulu, Huntington Beach, Aliso Viejo, Irvine, Hilo, not favorite Chicago (too big), Cypress (too small), Santa Ana (too much security escorting homeless people out). It's not about how fancy libraries are (I'm talking to you Cerritos) it's about the books being updated, the librarians being helpful (or at least not hateful), and the reading ambiance being cozy.
9. TECH CAN GIVE YOU A BREAK
My children were watching Fun Fun Elmo, which teachers Mandarin in a fun and easy way (for anyone really, our dentist is planning to use it) while I was writing this. Long ago I didn't take advantage of tech to watch my kids… and looking back I regret it. Because I was worried about not knowing if tech was good or bad for young children and it was advised not to allow it under the age of 2, so I didn't, then when my child turned 3 I forgot that I'm pro tech and I didn't take advantage of being mindful of how I could use tech to help my kids so I just stayed away completely for no reason. I know most parents are already aware of this, but I wasn't aware it was okay to use tech to teach lessons you were going to teach anyways such as numbers, multiplication, language. There were studies done on ASL taught with Tech that proved "videos" can help babies learn without damaging them in any way.
10. TECH CATALYSES CHANGE
A memo tech can bring people together. A memo tech can be a call to arms, a manifesto, a poem."

A memo tech can change the world.

– Me Bastardizing Boss Baby
Online is a place that you can learn, share ideas, state goals, be accountable to others or accountable to yourself in an easier way:
We all have limited energy, so taking less energy to be better people, to find how we want to change, how we can, possible solutions to problems we have that others share, actually means all of us embracing tech have the capacity to be better people than we would by rejecting tech. It does matter that we keep focused on being the master not the slave, but that is possible and with practice it eventually becomes easy. Setting boundaries with technology is as important as with anything else, and is as difficult as with anything else, but I've come out that side and there isn't something especially different about me that it wouldn't be possible for most others who were interested to follow.
EARTH IS INCREASINGLY A DIGITAL WORLD
I guess this is me publicly stating that I'm done being a dinosaur and ready to be open minded to the digital world including my music being transferred from Google Play Music to You Tube Music, which I was very resentful about at first… maybe I'll like the change?
🐔 (A chicken is a modern dinosaur, they survived).