NOT INSPIRED TODAY, BUT NOT STOPPING EITHER
Not looking forward to decluttering today, once I reach a certain point, the clutter becomes harder to discard, the little box, for example, I haven't needed anything from it, yet the urge to go through it rather than just toss it remains, so I will go through it, but… there is a heaviness about it.
(I did go through it, glad I did, it had my son's umbilical stump, my wedding ruby, and other odds and ends like stick n stays, nails, sewing needles.)
At this point I notice most of what I have left has some fear or trauma tied to it (some innocent lazy to put away items like nails, actually even that has fear I'm going to need that nail SO much and not be able to just go to Home Depot, which I actually enjoy…).
Some fears I noticed:
I'm worried to let my daughter donate her spending money for no reason. At first it was cute, but now I notice she donates all her cash and as much as it barely matters because we don't go to the store I bugs me that she didn't listen about saving some for her and some for donating. Still it doesn't really warrant worrying this much over $2 more.
I'm worried to get a drawing tablet that I won't be able to make the program work. I've had trouble in the past with electronics to the extent any changes, new apps or new hardware are traumatic.
I'm worried to stop exercising for two days, will I go back to that today? I realized the extent that I don't trust myself is much larger than I think it needs to be when I've completed about 80% of what I've set out to do… I treat myself as if it's 20%, I'm overly scared of being a "flake" and don't fully accept that much of it was out of my hands as much as I want to do so.
(I did exercise more or less on time after having 2 days off, there was no reason to be that anxious about never exercising again when I have always exercised pretty consistently.)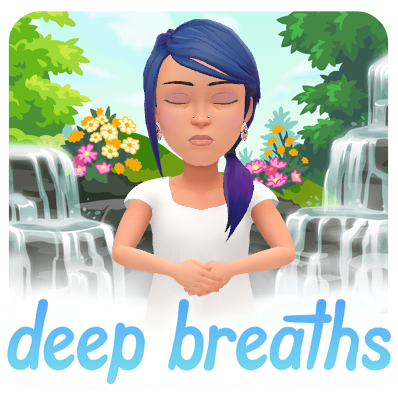 Some things I noticed today during the decluttering process:
I don't trust myself, to be consistent with exercise, with getting tech help without giving up or with my daughter having enough in the future. Because I've quit in the past because I've bought tech things and not used them…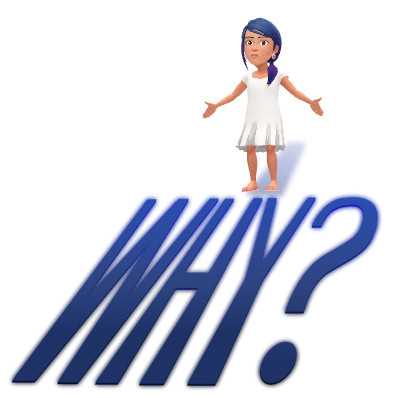 At this stage I don't need anything I'm thinking about keeping, it's all about trusting the future to provide what I need or distrusting it.
I'm a little bit at a crossroads of keeping sentimental things (like a normal person) and things that I "may use" like a 99 Cent Store sewing kit I do not want to ever use (like a horder), or nails that I could rebuy if I really need them or tossing out most or all of it (like a minimalist or hard core minimalist).
In the amount of things I have I'm would be thought of as a minimalist by American standards, but perhaps a hoarder by nomadic standards and I'm starting to question myself to how I define myself and how I want to live, by my own expectations and standards.
I'm glad I kept my ruby from my wedding, I want to set it in a locket again, the locket I had broke and I wanted another one, but haven't gotten around to it, a good metaphor for the whole marriage, not broken, but not well maintained.
I'm glad I kept my son't umbilical stump, it take me back to the moment I had him better than pictures.
But so much of the things I kept I kept not for convenience because I would probably need them, but out of loss bias that we already spent money on them.
SPACE BETWEEN WHAT I WANT TO DO AND WHAT I ACTUALLY DO
Here I hit a weird gap, where I want to get rid of all the nails and screws and just buy nails or screws, but I don't think I can. I see myself putting them all together in the IKEA nail and screw kit box, like a coward, afraid to throw out screws as if I'll be "one screw loose" without them.
My husband may or may not care, my dad would be upset, but I would be happy. So why can't I throw out less than $10 of screws?
Is it the hoarder in me? Or just a desire to have the right screw when I need one? Though I very seldom need any, and when I do need one it has always in the past 10 years, been a size I don't have…
It may be wrong, but I think I'll transfer the problem, I think I'll consolidate everything to that IKEA screw kit box and then write my husband's name on the box with a black sharpie…
I spent an hour and a half sorting, throwing away, reorganizing today, I noticed there was some transferring of junk (by me) from behind the school area to the table, then back to behind the school area, but since I have a baby less than 2 there is some compromise of normal sorting to keep the small things out of his mouth.
NO END IN SIGHT
It's more emotionally exhausting because I won't have finished any categories today, no little victory… I worked around visible clutter not by Ju Ju Sprinkle's subcategories, so I won't even have the unofficial victory.
LIFE KEEPS GETTING BETTER WITH LESS CLUTTER
What I did finish was the tiny tabletop where the water cups are and the electronic charging dock is, it looks much better to have even 4 square feet bare lends a sense of room to breathe in our very small home.
BECOMING A "REAL" FAMILY?
I went through the under the sofa drawers (we have 4) and made one for each family member, instead of having all our martial arts clothes together, two for the baby and one for clutter.
it feels really good having it this way for some reason, like we are four musketeers, all for one, one drawer for each!
I used a stray yellow kid's cup for trash, a "stolen" glass jar (my mother in law gave us salsa in) for stuff I was keeping, a banana shape silicone purse for my mementos, and a little bag my son's combs were sold in, for my daughters misc keeps. It went well overall (despite my lack of exuberance today), it felt good separating my daughters stuff from mine, and mementos from misc items, our trash and treasure really was all mixed up in the same Frozen II shoe box…
I'm not sure if I need the stickers I kept or not, but after working over an hour I feel like I should be done for today even though I knew I wasn't done or sure about what to keep.
I really think I've been doing a good job, it's just amazing how there always seems to be more junk, but it always seems like life works better with less junk.
This morning both kid's tablets were uncharged lying around (and I didn't even feel guilty about breaking the one touch rule at the level of fatigue I was feeling yesterday night), after moving the charging station a few inches over and rotating it 90° clockwise, I felt more able to collect the tablets (like it was just no big deal, like I was one of "those people" that just puts stuff away like an adult).
I hung up new hooks for my daughter's dresses in a place that works (on a door).
I've put that off for months, finding a place for my daughter's dresses…
BENEFIT MORE MENTALLY FLEXIBLE
Even though I compulsively bought the Stick N Stays right away (when I used to impulse buy on Amazon). My daughter tore the dry wall off when she ripped the hooks down during fits, over and over and over, so I am traumatized to put new ones up, hoping she won't tear them down this time is almost like going back for a master's degree while I still have -$44,000 profit from my bachlors degree.
BENEFIT MORE AMBITIOUS
Today I noticed all our screen protectors are cracked (two phones, two tablets), I would like to get more and attempt to replace them, before I wasn't even considering the extra work of it because I was waiting to take them to my sister in Hawaii who is good at that, but our travel plans shifted from May to June, to July, to August to "who the hell knows" so maybe it's time?
I just noticed my daughter keeps the same amount of clothes as me, five dresses, one exercise outfit, one swimsuit and one martial arts gi… I never gave her a limit, she just only wants to wear the clothes with dinos and only a few have dinos… so over time she shifted to much fewer dresses.
BENEFIT PROCRASTINATING LESS
Each small amount of clutter that leaves makes me feel just a bit less overwhelmed and able to do a little bit more of the small household tasks I was procrastinating.
BENEFIT LETTING GO OF FEAR
I realized my son's clothes work better hung than folded so I hung them in the closet, I used to avoid using the closet because I would knock the door off, my husband would fix it but he would be angry and we would argue, now I'm used to opening the folding door, I would NEVER build a house or upgrade a closet with a folding door, but I have made peace with how to use it now for as long as it's what we have where we rent.
BENEFIT LETTING GO OF GUILT
My daughter played nicely while my son watched some story bot planet songs, a Sesame Street video about the letter of the day (Q), and the Shaun the Train four seasons adventure, I'm slowly letting go of the guilt of having Monday be different at school day to make time for de-cluttering.
LETTING ENOUGH BE ENOUGH
Right now I would love to finish writing this article, but if I don't exercise now it will be hard to finish before lunch as I like to. I prefer lunch at 11 AM so that 12 can be free play, so that tomorrow the kids will not expect lunch at 12. Because I have a cool class (zoom… presentation) at 12 from author Lei Wang, who has climbed the 7 peaks of each continent and been to both the North and South Pole (I for some reason just want to get to the South Pole only).
It's a free class if you are interested, happening tomorrow at noon.
BENEFIT LOOKING TO THE FUTURE AND PRESENT
Anyways at this point Li Wang having conquered all those peaks, I feel like I should be able to conquer this miscellaneous junk category never-ending as it seems and my own junk closet.
It seems like stray clothes, books and papers are piling up now that I'm trying to focus on misc as if they were rival tribes waiting to attack when my defenses were down… I also notice the kitchen isn't organized well, I notice the kitchen is hiding kids toys in the corner cabinet, and that there are paper both in the kitchen and in the hall. I literally got attacked by cans falling on me as I cleaned clutter under the shelf holding them (moved them to a lower shelf so they won't do it again)… Oh well, not hurt or deterred, but a bit demotivated facing this "komono" category since I have no momentum of feeling like I finished something today even though I worked just as hard if not harder on this category than I had for clothing, papers and books.
THE FUTURE
What I have left are the red bag, tool bag, school clutter, kitchen clutter, mementos. Short term I'm imagining being done, medium term I'm imagining an easy move to a new house in a year or two, long term I imagine giving a Ted Talk about being a successful writer (it could happen) and my "secret" being not having a lot of junk to have to clean up.
THE PAST
The first step in the Kon Mari process is imagining an ideal life, then examining 👒 clothes, 📚 books, 📃 papers, 💻 everything else, still everything else 📌 and 💎 mementos. It's an interesting process, I've done it a few times an it's always surprising how much I have that I'm unaware I have and how much lighter I feel when the clutter leaves my life.
Imagining the end is the hardest part, Pinterest helped me in imagine my ideal life, as well as a post by Eunice Faye about daring to dream and another about taking respite from everyday life to enjoy the beauty around us.
I find it helpful to keep going to review the imaginary ideal life at the end of each decluttering session and let it evolve and flow, since it is imaginary it doesn't cost anything to dream. 🕊️
[I noticed many of my past articles have messed up images… the same incorrect one substituted many times instead of the intended one… thank you for bearing with me readers, I hope to fix that and my grammar, and my bad attitude "someday" soon.]