PHYSICAL TRANSFORMATION
As I change my body I have also changed the relationship I have with my body and myself. I feel it be a little more "Votron-y" than I expected.
"Think little of thy flesh: blood, bones, and a skin; a pretty piece of knit and twisted work, consisting of nerves, veins and arteries; think no more of it, than so." M.A.
Your body is the harp of your soul and it is yours to bring forth sweet music from it or confused sounds. K.G.
Trust and believe. S.B.
I've learned to respect the body as a friend instead of just a vehicle… I've started making peace with what it needs and respecting what it gives. 🐒
My body is a good friend, it does a lot for me and asks not much in return. It feels right to respect it and if feels like it does in a small way heal my soul treating it well and for sure it improves my mind's health, it does matter, it's not "everything" but it's more than nothing, we are friends now.
I would go as far as to say the body is one of the Voltron legs, without it, you can for sure live, but with it functional it's a much easier life. I can't remember the yellow team member well, but I remember the blue one was kind of a grumpy as* hole… he was always fighting with red while the world was about to end, get over yourself blue ranger… so I guess the body would be yellow ranger, because my body at least isn't as grumpy as blue ranger.
Actually checking out the series information from 30 years ago, there is a central pilot who is the one who was fighting with the blue pilot (who was injured and replaced with the princess pilot) and there was shifting around of pilots within lion robots, so it wasn't as cut and dry as I remember it to be at age 5 (or even at age 8).
So actually, in a way the body is the core of our life, at least here on Earth it's unscrap-able, we need at least the brain part to stay alive. So I guess that would be the black lion or the core (torso and head) of the robot.
I noticed something cool (to me) from the data.
WEEK 1 T25: 64 Minutes wanting to quit. No days off. No pain.
WEEK 2 T25 31 Minutes wanting to quit. 1 Day off. A little pain 1 day.
WEEK 3 T25 20 Minutes wanting to quit. 2 Days off. No pain
WEEK 4 T25 00 Minutes wanting to quit. 0 Days off (1 earned). No pain.
Looking back was interesting, I've broken the part of my mind that wants to quit, or give up… which is super intriguing, because I don't quit writing, or trying to be a good mom, or drawing, it's like I only had 1 quitter daemon in me and it just handles everything, so when I proved to myself I wouldn't quit exercise for some reason it just doesn't show up for anything.
If I were to go back in time I would become more kind and more respectful of my body sooner, since it is in a way the main robot, not just a side robot.
Sure mental health is great, the soul is great (maybe it rules our afterlife), but in this life the body is kind of the leader in at least a slight way and needed to care for it for the most time of the (resting, eating, cleaning) is fairly reasonable considering… 40% of my time goes to my body, but gives me survival 100% of the time, so it's like a 60% bonus? To me it's worth it, the more I put in, I've been getting extra out.
So it seems like exercise is a good deal in life, not just for the body, but to build confidence that you really are the captain of your soul.
Our family's number one rule is now "1. Be the captain," (so I obviously have to life by it or my husband and daughter will heckle me right away… that's how they are) but I feel like the physical transformation is really the basis for the quiet strength and respect that powers my upward momentum in other things right now.
FINANCIAL TRANSFORMATION
So I'm using the Robinhood app to do free stock trading investment. If you sign up with my link we both get a random free stock. If you (US readers) enjoy this blog consider doing that, you don't even have to fund the account to get the free stock. You be asked for your SS due to taxes and to set up banking? but no transfer needs to be made.
This may not impress you, my stock (non-plural), but it impresses me, because I never knew that I would invest or take a healthy attitude towards finance, it's a baby step, but it's a step.
I struggled a lot with not understanding interest rates in a visceral way that lead to student load debts ext. When I was born in the 1980s the banks paid a lot of interest and saving made sense, when it stopped making sense my parents didn't adjust, nor did any one clue me that putting money in the bank is good for "them" to invest it, not for "me"…
When my son turned 1 we got him a stock because it seemed cute somehow and we had a little money for his birthday and nothing he needed at all.
My daughter then bought some out of envy, my husband finally used the money he was sitting on in his investment app uninvested for months and now me, now it's all of us.
I feel pretty good about the $3, because I didn't transfer it, it was literally free money. Whatever I make of it, it has almost become like a fairy tale to me. I would love to pay my student loan with dividends or donate to help the orphans from Elevate Orphan… but the money feels so free. And the experience feels so freeing and so empowering and so uplifting.
My first goal is to wait until the stock reaches $5 or $6 and then sell it so I can invest in $0.40-$1.00 range allowing me to diversify into 3 or 4 different areas of investment. I will have a much different investment strategy then my husband, but it will be so much less stress, since it's "found money."
I could probably keep the VBIV stock I have, it seem it will do okay over time since they sell Hep-B vaccines, but I'd just rather not. So I'm waiting to sell a bit higher and bet on some other stock ponies.
It's irrational how having stocks give me more optimism about fiances, but why not? Student debt, with no savings, and no stocks isn't ANY better than student debt, no savings, and a stock. Just makes me feel good that my money (small as it is) could go make money itself to either substitute me doing it or at least assist me. Finally passive income.
FAMILY TRANSFORMATION
Still watching Nanny 911 on the weekend as a family, it's helpful in planing your play for the whole team to be aware of what you are doing. I like it, the kids don't copy the other "bad" kids surprisingly. We watched season 1, episode 8, 9, 10 and 11 this week. I've noticed that my daughter wants more emotional support, but there is no magic fix that between my husband and I we don't want to give her as much as she requisitions on a daily basis. It's still good to know what's going on. Right now, she wants me to look at an orange butterfly that I don't want to look at. I like butterflies, but she has me on 100% notifications of butterflies level and that's too much for me.
My daughter gave up already being a vegetarian, but it felt good to support her to make her own choice, I was 100% behind her offering her a bunch of options, so now she is back on meat, but that fine's too.
SOUL TRANSFORMATION
Listening to T is for Transformation, again this week:
Shaun gave my 7 exercises, that will probably take at least 6 weeks or so,
Exercise 1 = Get a check-up: Done, thanks weird kidney pain, blood, urine all normal. See something about me is normal! I'm supposed to make 3 health steps: perhaps veggie dinner, flax oil in the morning, no coffee after 1PM?
Exercise 2 = Fitness Test
1. Run 15 minutes how far? 2. Plank how long? 3. Push ups 1 minute 2. 4. Crunches 1 minute. 5. Stand without hands. Y/N?
Not looking forward to it, but I'll shoot for finishing by next week… I have no idea how to track the running and I defiantly don't care to do it.
Pretending to talk with Shaun (That's not weird):
👨🏾 <What's important to you?
👩<I guess having life balance between enjoying the simple things in life, going slow when I can and sucking up things I hate when it does make sense for the team (ie my kids) I also want to find out more about myself, feel whole, explore my mind creatively, intellectually.
👨🏾 <Who's important to you?
👩<The immediate family, the writer group, human kind within reason.
👨🏾 <What's driving you forward?
👩<There is a belief that it matters, that if I keep trying crazy projects one or more will eventually take off and I'll find my place in this big world.
👨🏾< Life begins at the end of your comfort zone.
👩<I am already uncomfortable, but still willing to be more uncomfortable.
MENTAL TRANSFORMATION
The drawing tablet came and it's been therapeutic.
Just looking at Voltron again, I think for me, black lion is the body, green lion finance (arms are less important too me), red lion relationships and family teamwork (it's great when we work well, but when we don't it doesn't kill me – unlike the body which is really essential), blue is like the soul and yellow is the mind.
It's interesting that there isn't a huge focus on physical health for moms, but that would be really essential to expecting them to be well and function at their best. I think there is a larger focus on physical health for dads, and obviously a larger financial expectation, but I think there is a lack of expecting either parents to make times to get their minds and souls straightened out, which is pretty neccisary to be at your best.
I think at all times since becoming pregnant and having kids most people I know have told me repeatedly not to take care of myself and put the kids needs first constantly and my husband as well when possible. I was already a "team player" when that happened and I've crawled pretty far down a hole of prioritizing what I want or need last that it's going to take sometime to crawl back out. I may be overly hostile, but it's only that hostility that powers me to climb out of this hole I'm only now recognizing I've been in.
The funny thing to me about my mind and soul is that I have a very serious mind and a very silly soul, kind of like Bert and Ernie from sesame street, I'm kind of functionally handicapped in my team work and finance arms, but my body is very athletic and I'll defiantly rely on the one not broken part about me to pull me forward into a sense of wholeness.
I think parenting, as rewarding as it is, was also soul crushingly different and grueling and mentally difficult, so that my mind and soul were quite damaged and need some repair or at least maintenance. I need a lot more "me time" than what I have gotten, so it's not really shameful to be in a state of disrepair, it's is what it is.
At times I wonder if my silly things are important I think I'm starting to understand why they are… I think they heal my soul from past wounds.
A LONG LONG TIME AGO (1995?)
As a late elementary school girl I fell in love with this monkey who was even more irreverent than a quite funky and irreverent Japanese game (Earthbound) already was.
The monkey joins your adventure briefly to help you fly where you could not otherwise get to, and then leaves to pursue a love interest.
That's what my website and blog are named after, the mistaken name of that monkey (which was actually "bubble monkey" and I always thought of as bubble gum monkey…).
I have never introspected exactly why it had such a big impact on me, as silly as it is I kind of think of that monkey as a hero, it reminds me of the kindness of strangers, the good part of humanity (or monkey kind?) and inspires me that it does matter what good I can do, not only for myself but for the larger world (albeit in a tiny way).
It gives me the pond ripple feeling of making a difference in life that Bruce Lee talked about.
I had never known the artist's name before, just the writers name, the writer is a very famous comedian and game maker Shigesato Itoi known as "mother," but the artist is Kouichi Ooyama (I'm sure among other team members as well).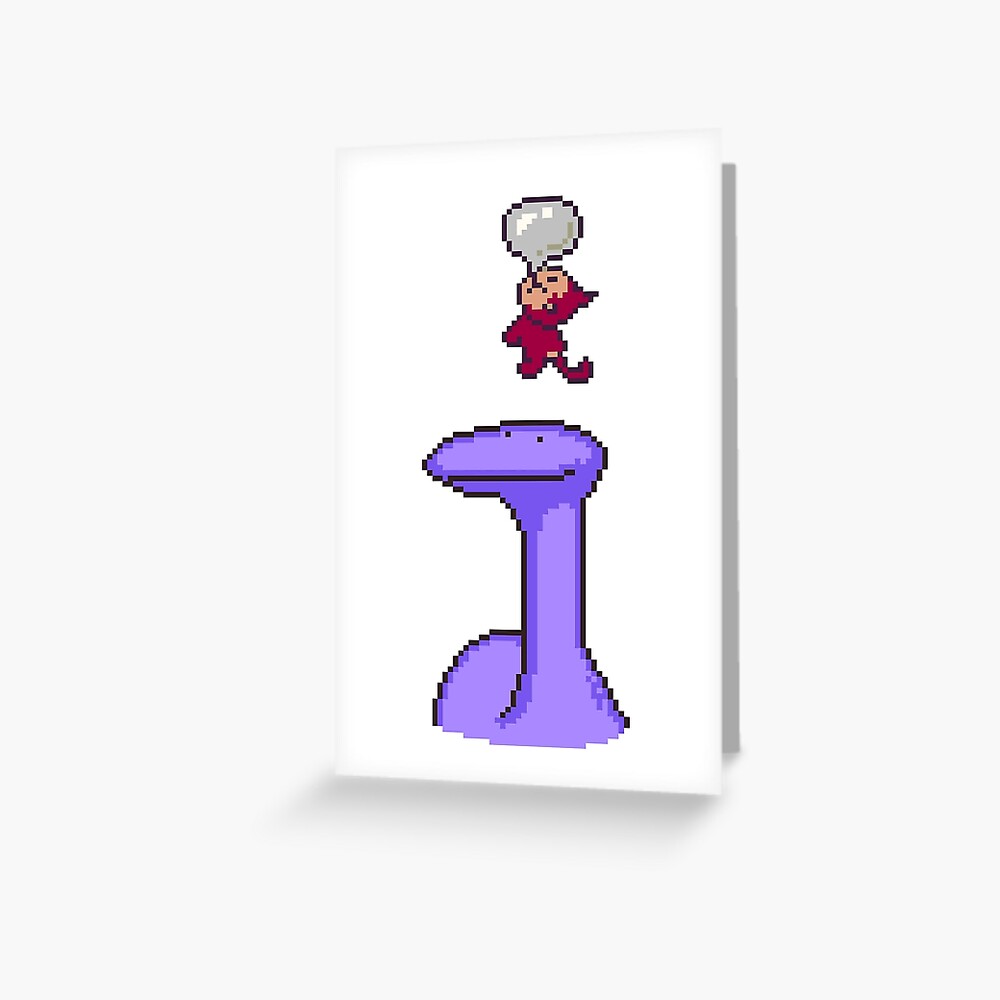 This may not be your favorite art style, but it is deeply up there for me, and I think that's an important thing to develop as an artist letting go of what high society or sales or any one else says is good and finding what resonates authentically with your own soul.
I just got a graphics tablet – thank you husband – (very affordable to use with my Chrome OS, affordable Chromebook which technically belongs to my daughter who got it from her grandfather on her second birthday) I tired about 5 drawing apps and the one that works the best is Krita. Most drawing programs are not even an option using a Chrome OS… Autodesk Sketchbook kind of works (but doesn't show the cursor so I don't know where I am drawing) Krita is a good alternative, but seems to be a little less intrinsic and possibly "crashy" or maybe just because I don't know how to use it well yet?
TODAY MY FIRST DIGITAL DRAWING
SOMEONE ELSE'S DRAWING
I'm heavily a fan of Sumi-E which is a Japanese minimalist art form of attempting to capture the essence or spirit of a living thing with few extra brush strokes.
I'm open to picking up many more techniques, some shading, some color theory, some perspective, the water effect, yet I'm also decently happy with my very simple drawing, because to me, mine captures the emotions that I have always imagined Tessie and Bubble Monkey have in that moment.
So, I wouldn't hate if my drawing looked good like the Galatic Dinosaur's, but actually I don't hate mine, I like it and I only see it getting better over time.
In summary:
Body – Working out for a month coming up soon.
Finances – Started investing, portfolio at $3.30, debt at $34K…
Family – We have a decent working order, love, good education and the beginning of better communication.
Soul – I'm still finding myself, but I feel like the stronger I get the less afraid I am of what I may find and therefore the more I can even look.
Mind – Drawing really lifts my spirits, hopefully I'll be able to share that with the world someday, but even if I don't that's a good foundation to strengthen myself to help my loved ones…
Thank you for making it through another twisted post, I find the threads that seemed tangled are actually meant to weave a tapestry together (or so I think).
I've noticed all the images I copied over to posts tend to get messed up, the ones I save and upload are fine, so that someday soon it will be time to return to the semi-recent past and fix and I suppose revise/proof read the older posts for glaring grammatical errors ext. If anyone wants to trade articles for proof reading let me know please!
It's been a year of baby steps for me, my son's actually baby steps, but also my own.
👣