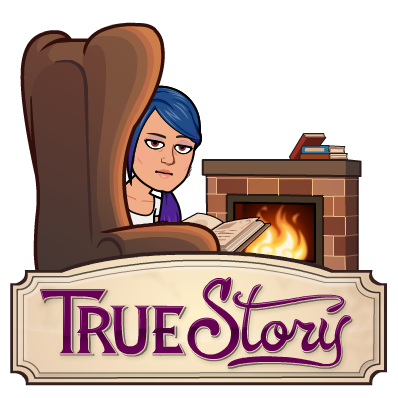 Today I feel less guilty for what I have.
Today I realize today my mother, and her dad had made me guilty and I hadn't unmade that mistake.
I guess I should say I made me guilty, when they said certain things.
Even though I was a child, it feels good and right to make that correction.
My grandfather lived during a hard time, the great depression. He grew up middle class and when he graduated as an engineer, all he could afford his new wife was living in a rented garage, watching every penny, every slice of butter to even make that work. It was a hard time that never left him, even though at some point he really did crawl out of poverty mentally.
As a parent I think I understand, in our fantasy we expect some people to be poor, perhaps gamblers, perhaps alcoholics, perhaps people in other countries, perhaps moms that are just abandoned, perhaps people that choose to go against society dictates and live surfing in a van or as an artist in the woods ext.
Yet in reality, poverty can come for anyone. I remember reading Duke Kahanamoku's book, he was an Olympic swimmer and famous Hawaiian surfer, but his life was very affected by persistent poverty. Not having a coat for the cold, simple things, probably made worse by being mixed in with royalty because of the swimming accolades. There was a girl he had loved but hadn't had enough money for a simple date for coffee or lunch. I've been there, it's not that you never have anything or it never changes, but it seems to last forever when the teacher says you need a protractor, but you just don't have one, they punish you, but you still don't have one, by the time you can get one, you no longer need it.
I always told myself it didn't matter, but it's definitely not ideal, it wastes a lot of tiny opportunities, it wastes a lot of time.
If you have to get through it, you get through it, hopefully with a good attitude, but if there was a way I could end it for all people or all children, I would.
There are some good things about poverty, it lets you know you are 100% you without a cent, that money doesn't own you, it doesn't define you, it can't complete you. It can rather, I guess it doesn't always.
Like a child at a national park, you can take in the beauty or you can incessantly say "are we going home yet?"
Poverty gave me some embarrassing moments, but much more a pervasive unawareness of how to handle and make money.
But my own poverty didn't take much away from my life as much as my grandfather's poverties.
I never would have been able to recognize it until my dad spoke about growing up. His mother let him know not to ask for things, so he didn't (which is fine) but he carried a constant gnawing fear about being punished for wanting something.
It can become such that you go further than not having and not asking and you either stop wanting anything at all or want things and feel guilty about doing that.
My dad wanted to go to flight school when I was a little girl, he got almost all set up to go, then he didn't. I haven't asked him why.
I had forgetten about that, but yesterday I checked out the flight industry and decided I'd like to go to school to be a pilot in about 9 years.
I would like to do it before 45, I'm 35, it would take a year.
There's going to be a huge shortage of pilots, some companies will guarantee you a job on exit (which is good for me, because I don't do well forming my own companies or competing for jobs, I have a low tolerance for that kind of stress and that kind of competition).
It's $70,000-110,000 (Jet Blue) for school, but it's only 12 months of school (which I hate, I love to learn and read, but hate exam stress).
I don't know where life will take me, but if I worked from 45-65 that's still 20 years, it would more than pay back the school.
My kids are 1 and 4, in 9 years they will be 10 and 13. I have always wanted to school them when they were young and not force them out of the home, but by 10 and 13 it might be the perfect time for them to grow socially.
That gives me 9 years to save or rethink careers and Sallie Mae and other banks do offer loans either way.
I can't think of a better way to get away from my kids and have some me time than taking off in a plane.
I know someone who died crashing a plane, my uncle by marriage's brother. But I don't care, I know plenty of people who died from other things I do.
Once I went up in a glider, it was spectacular to fly like a bird.
Every time I fly in a commercial flight, I'm all excited by the miracle of flight, even as 200 people around me don't care and find it mundane.
I'm not sure if I would find it stressful, I didn't find the ambulance stressful. Life has to be extremely stressful to be more stressful than the baseline I grew with…
There are a lot of little things about being a pilot that seem amazing.
I had a buddy from the ambulance job (the only Catholic I knew) why converted to Christianity, got his pilot's licence and because a bush pilot in South America for a Christian organization, nice guy. I can't remember his name any more, but I remember his goofy grin and rosary beads he used to carry.
There isn't any reason I can see that I couldn't become a pilot when I decide to reenter the workforce. I'm a bit short, yet I don't think I'm past the cut off. For the military the cut off is 5'2″ but there is actually a waiver anyways. I'm at 5'0″ but I've heard it's not a problem (until 4'9″) that would be something to check before spending $110,000 right?
But why not let myself dream about it for 8 years and check 9 years from now?
When I was a little girl I wanted to be a jet pilot, but I didn't have the eye sight required. Later I got eye surgery, but it didn't work out. If I would have gone into the air-force, maybe I could have done it, but I never myself in a commercial plane, I still don't, but perhaps a cargo plane or small plane or even flight school instructing? I don't know, but I'm okay with that.
I worked pregnant with my first child until my water broke, because I felt like I needed the money, I worked with her two weeks after having her for years after… but my pregnancies are horrible, I have that extra-vomiting gene so I actually vomit everyday rather than just feeling nauseated or vomiting here and there (thanks mom, I see what you meant about that). So I made sure to transition into stay at home before I was willing to have a second baby. It's hard to describe, it's hellish, because of the physical component, but still emotionally exciting, it's very mixed up, overall horrible, yet not without wonder and joy. The births are easier than the pregnancies for me. Nothing is worse than the pregnancies, but it wouldn't stop me from more. Very irrational, but that's how we human are. The reason we stopped at 2 is that's about the max of love and patience my husband and I have to give. The kids want more attention, so it would be hard to justify putting them in a situation they would be getting less.
I've worked most of my life, I've always learned a lot, I've always done well, I've enjoyed the independence, the feeling I can rely on myself though everyone else couldn't be relied on.
Being a stay at home mom was really hard, it was nicer in terms of being more of the parent I wanted to be for the kids, putting them first in action not just in words, it allowed me to let my husband support me, which felt awkward, but healing too, since I didn't have consistent support from either parent, having a spouse who hasn't abandoned me was helpful in building a small amount of trust for humanity.
I would rather die than leave my kids somewhere unsafe for money we don't need. I don't mean to offend any moms that are at peace leaving, that have safe places for their kids, or that prioritize differently, but that is my reality. I can't leave them right now, it's not within me. However, as Lovie Price, was saying in a comment a few months ago, one day, they will be ready to leave and that is quite different.
It's interesting to me both how extremely I guard my children and how extremely I long to leave them someday (when they are reasonable capable and safe).
It's not that I demand extraordinary things from someone to feel safe with leaving my children with them, but also no one is here that meets what I consider to be reasonable standards.
My mother in law, when I trusted her with my daughter, sent her to the garage with her boy friend many rooms away while she cooked tamales, I got back from teaching her daughter to drive, and found my daughter crying in the lap of a stranger in the garage. That's never been okay with me, it's still not.
I know many people have help and probably take it for granted that I could easily have help if I was willing to take it, but it's not really true.
Someday I'll probably find someone I can trust at least slightly. But right now the reality is my mother in law is not even available, if I wanted her, which I don't, and neither is anyone else who seems worth trusting.
If you have someone worth trusting, that's a blessing, we don't all have that.
Even my own family tends to enjoy breaking my rules for the kids showing them TV they aren't allowed to watch or play mindless phone games with no limits, because it's easier.
Maybe that's okay for many people, but it doesn't work for me. My kids are my heart, if you can't put the effort in to do a good job, I don't want the break from you. I won't compromise the things that matter most for simple laziness or thoughtlessness or tamales. I'd much rather have no friends and watch my kids all the time than to toss them into an ocean of digital mindlessness and neglect for convenience, no matter the cost financially, emotionally, socially. There is a difference between mistakes and needing breaks and just checking out while at the same time giving yourself a pat on the back that because other people do it it's right.
I feel it's a parents duty to protect their children, the world has proven many times it won't, the school won't, the family may or may not, the baby sitter may or may not. It puts a lot of pressure on you to try to be their for your children, but when at the end they haven't been abused by an uncle or grandparent, it will have been worth it. It would be nice to be from a family where that never happened, but it is the sad reality for too many people that family is the biggest threat rather than the smallest one.
I'm so apologetic for who I am, not only in this public article, but also in my private soul.
I feel bad for those who live differently, that living the way I have to is somehow taking something from them.
I think it's because I could tell being who I am let my parents down quite a bit.
My mother was a model, was hoping for a model daughter, took me to photo shoots ext, I didn't like smiling when I wasn't happy, I didn't like pretending to feel an emotion for a picture, that I didn't feel, it was super inauthentic for me at the age I was when she took me. I'm okay looking, that wasn't a problem, but I really lack the other traits of a model (love of beauty, style, grace, elegance, sense of business), not only that but I actually actively hated it. The lifestyle and way of being my mother wanted for me grated on me extremely. The way I hated it grated on her. We grated on one another. No matter how much love may or may not have been between us over time, there was a huge and ever present sense of hate between us.
My mom hated that by being born (against my will) my existence made her into a mom. She was just 19 when I was born. It wasn't the life she wanted, and I wasn't the girl she wanted.
For everything that has happened between my mother and I, if I allow myself to be honest the thing I hate the most is that she refused to ever consider loving me as the person I am.
Now looking back on my daughters 3 days of vegetarianism I think that's why I was so excited to support her choice, it was my chance to "walk the walk" I've been talking for 4 or 5 years already.
I'm really inspired by Jane Goodall's mother, who let her keep frogs in the tub and things like that. It takes a lot of perception to see the difference between the crazy things kids do because their brain is only semi-functional and the things they do because their soul desperately needs that outlet to be themselves.
There is an excellent book called The Enoch Factor: the Sacred Art of Knowing God, by Steve McSwain, it's very open minded for a Christian book, maybe I would go as far as to say it's not a Christian book, but rather a book written by a Christian pastor that transcends dogma.
There was a particular word I was looking for, a fancy one, that means spiritual awakening, but a fancy way…
So I was trying to find it and instead I found the example Steve gave of a Rabbi who was talking to a boy who made fun of Chistians, perhaps overly much.
The Rabbi said, "do you know the reason Christians tap the side of the salt shaker and Jewish people tap the bottom?"
The student, expecting a joke, said "no why?"
The Rabbi said, "to get the salt out."
If that so cool, in a world where most scientist have been Islamic or Christian, the news seems to pit science and religion as enemies for no good reason I know of, and what had led to in my experience is a fracture of knowledge and wonder, where both spiritual pursuits and physical ones have always had false beliefs and abusive such as the crusades and smoking being touted as very healthy.
I think people like me who had horrible experiences with religion are very prepared to abandon spirituality and or religion and scapegoat them for everything wrong with the world, but largely everything wrong with the world is wrong from the inside out. Meaning it's not Islamic people visiting Mecca, making me yell at my kids here. It's not Christian people having different options than me, keeping me from finding my own peace with God.
Irregardless of God, which to me seems like a mountain so big, I could I never see it if I wanted to, and I'm not sure I want to or if it is real, I think I need to revisit "spirituality town" to pick up some spare parts to do some maintenance on my soul.
I have mostly unknowns about spirituality, but one thing I notice is I carry a lot of the same feelings about spirituality as I do about my parents.
My father didn't noticeably love me, so people telling me there was a father in heaven that loved me, was a bigger pill than I could thus far swallow.
But I have seen miracles in life. Love to me is still a miracle. Love between a man and a women, or a child and me, or a dog and me, or who ever it is, true love is to me a miracle still.
It's something I could never have believed in before experiencing it.
There were so many things in life I couldn't have believed in before experiencing them.
I wouldn't have known I loved riding a motorcycle in the darkness, down a huge hill, that it would feel so free.
I wouldn't have known that I love falling through the sky, because it feels so peaceful and still and tranquil.
The best parts of my life I never expected and couldn't have believed in.
Thus I'm a solid agnostic (someone who knows that they don't know about God, not an atheist who feels secure there isn't a God).
I wouldn't say I had a spiritual anything today, but I do feel like a huge weight was lifted that I had been carrying for the longest time. A weight I wasn't aware of ever, that made me feel sorry for everything good I had ever gotten, a weight that told me not to reach too high for things other people could do. I'd like to think the weight of poverty (mental limits) was lifted off my mind and soul after being with my family for three generations on both sides.
Four generations ago on both sides I am under the quite possibly mistaken assumption we were wealthy-ish, my grandparents seemed not very comfortable going through the great depression, my parents seemed not very happy with the life style they had, but I've reached the stereotypical millennial peace with lack of wealth and although people joke about it often, I think it's damn empowering to know money isn't everything and love is worth it's weight in diamonds everyday of the week that ends in y.
Maybe it's imaginary that mental issues can go forth through a family like a curse, but either way, there is a fire in the forest of my mind, burning down my doubts.
I didn't read anything in particular, I do anything in particular, I don't know if it's a stage of growth in middle age or if it's a blessing, but effortlessly everything is changing in my mind (not everything, but so much).
I've often felt like life is changing so fast around me, today I feel like I'm changing so fast around life.
I've never been myself before this hair cut.
I never even tried.
Because thought a half or two thirds of me wanted to, the other portion wanted to please mommy and or daddy, which meant I never could ever start to be myself. (It's very much like the fake story from Point Break where Keanu Reeves convinces the surfer lady to teach him to surf because he always wanted to please his parents but they died in a car crash and now he could be free to live how he wanted).
It also uplifted me a lot to know the Ethiopian Orphans are doing well, two family that have a lot of love and money donated $85,000 each to the orphans, who I worry about, because they really captured my heart for whatever reason.
It's very ironic that the orphanage directors settled me down with uplifting writing. It is perhaps cliche to say that opening your heart to give seemingly always yields you greater returns that you lose by giving, but here it is, the truth.
It's hard to care about something without worry about something, but worrying doesn't help. Worrying isn't talking action, trouble shooting, it's not effective to change things. Still caring and worrying, I think is better than never caring at all and wallowing the gray sea of mental apathy for a life time.
Yesterday I realized I would like to be a pilot.
Sadly after a few minutes I started to doubt myself:
Am I too old to justify the cost? Actually being old is a bigger reason to make more money at work because there is less time left before retirement and it takes much less time to pay back the cost of school in a high paying job. Even if I start in 10 years, that's still 20 years to work and I'll be done paying off school in 1-4 years most likely. So, financially it doesn't make any sense not to do it.
Is it a job for women? Yes, I read about a grandma who went on a flight and didn't know her granddaughter was the pilot (or was a pilot), that was so cute.
Is it a job for a mom? Yes there are a lot of moms, including a single mother of 5 who went through school with all those kids, not after.
Am I too short? That's more realistic, I'm, 5'0″ (152.4 cm) which is too short to be a stewardess, which very strangely (and probably wrongly – doesn't apply to pilots in the same way it applies to stewardesses). I did work very successfully on the ambulance, once with a partner who was even shorter, one or two inches shorter. She had trouble doing one part of our job, she had me do, based on height, but I had no trouble using the equipment as intended. I'm short, but it didn't limit me as far as using equipment made for the average range of people.
So I came upon this answer on Quora to the question "Can a 5 Feet Tall Girl Become a Pilot?," by Jay Maan (a helicopter pilot and instructor):
See this girl?
She is Jessica Cox. She was born without arms as a result of a rare birth defect.

That has not stopped her from becoming a pilot. Now she's planning on becoming an instructor to teach others like her to fly.

So If she can fly a plane without any arms, I think being 5 ft tall should not stop you from doing the same.

In fact 5 ft is more than adequate height for becoming a pilot.

Go for it!

– Jay Maan
That killed that excuse, and it killed my capability to even generate any more.
I really wish I had kept my work friends contact information, somehow knowing he did it makes it more real. He was an average guy, maybe more fun, but an ordinary guy, not wealthy, not crazy, he didn't have anything "mentally" that I don't, there isn't some reason I can't be a pilot if he could. We had the same job, he changed jobs, I could change jobs, there's no reason I couldn't.
But anyways, I'm not locked in, I'm not turning away other things if they fall into my lap better, I do like botany, being an arborist or forestry worker could also be a dream job, perhaps I could start a ninja school – I never get tired of marital arts. Or of course writing could possibly become lucrative, I'm open to that. But weather trees, writer or martial arts do or don't become my career, I'll always have a place for them in my life.
This is really the first time I've ever been grounded enough in myself to even somewhat confidently say what kinds of things I would want to do with my life, and I'm 35.
So it seems pretty unfair to expect 16 or 17 or 18 year olds to decide if they should or shouldn't spend thousands of dollars on an education towards a career it would be difficult to authentically choose at that time in life (although for sure there are exceptions).
It would be unfair for me to think my mom at 18 had her head on straight when she got pregnant with me and married to my dad. I know she didn't. And I know she did her best. I don't hate her because she failed to be perfect. I hated her, because she did 100% whatever she could to stop me from being me. I hated her, because I didn't know the feeling of peace when she was around. I hated her because she burned me. I hated her because she starved me for days (which probably seemed like a favor since she was anorexic herself). I hated her, because I loved her and she didn't love me. I hated her, because she lost my SS card and birth certificate over and over, so I missed out on things like traveling with my family which needed a passport, which needed a birth certificate. I hated her and I loved her, but the amount I want her in my life, with the theft, verbal abuse, anxiety caused by a childhood of physical abuse, the shame of her being a pedophile who abused many children, those things outweigh any small desire to have a "Disney movie ending" to our relationship where we talk it out over brunch and hug on a bench next to a lake. Of course I want that normal mom relationship, but it was never on the table from the beginning and I'll not have a woman around encouraging my daughter to be anorexic to look better. I don't blame her anymore, I try not to hate her anymore, I have some gratitude, it's just painful to talk about, but there isn't a future for us that I am aware of.
The nicest thing she ever did, was tell me on our last phone call, which seems like forever ago, when I confronted her about the psychological trauma and pain she caused her sexual abuse victims, that if I felt that way she would "never speak to me again." Which is a wonderful, beautiful gift from someone who perhaps meant well, but was unable to be not abusive in seemingly every conversation. Farewell, good riddance, good luck. Don't like the phone hit you on the way out.
Everything seems to be tied together, who am I? To know I have to let go of the fear of being myself. Which leads me to finding out why I have that fear. Because my parents really tried hard for me to not be myself and I didn't want to let them down.
A quote that helped me:
Be yourself; everyone else is already taken.

– Oscar Wilde
It made me smile, it reminded me of playing house as a little girl. Who will you be the mom? The baby? The dad?
I don't think I ever picked to be me, the daughter.
Another thing that helped me was:
Nappily Ever After a movie about a woman with nappy hair, like I have, who eventually lets go of the effort to change her hair and herself into what other people want from her.
The last was my daughter asking me what I'm going to be for Halloween. I've never picked what I really wanted before, I would pick something I felt I could "pull off" that was similar to what I wanted, but not 100% what I wanted. This year I want to be Marie Curie. As a little girl I wanted a Nobel prize in physics as much as other girls (like my daughter) want a pony or a baby or to be a ballerina or have a magical fairy wand.
I recently watched Radioactive and although my values are different than Marie Curie, especially life balance, I'm more into health and career by far. She was so damn, herself, that was kind of an honor just watch a movie about a woman like that. It's going to feel good to pretend to have two Nobel prized this Halloween, maybe that's silly, but it's my truth.