PHYSICAL TRANSFORMATION
So, today was officially the end of week 5. That means nothing is going to get easier, everything is going to get harder.
The reward for hard work is so often, harder work to come.
But rather than discard the moment to celebrate to immediately think about "what more" I should have done or will do. Let me take a moment to celebrate me! "Beach" party of one. 🎉
It's pretty hard to post any pictures of myself, not because I don't like my body or style, but just because 1. I don't feel like I photograph well and 2. I'm still in the process of overcoming shyness in a self world, I have never mastered or even attempted to master taking a good photo, it's not quite my "thing." But here goes in the name of overcoming shyness.
I was supposed to take a comparison "ab" photo today, but I don't feel like it. Not that there haven't been effects, there sure have, but it's like from the inside out… core muscles I can feel, but that don't look much different, a bit more energy, a bit more confidence that I'm in shape so I could teach an exercise class or go on a challenging hike if I wanted to… It may not seem like much at all, but every 10 years you stay in shape it gets "cooler", when I was 15 it was pretty standard, when I was 25 it was fine, but not special, now I'm 35, it's pretty cool, 10 years from now it's going to be impressive.
The mental journey was the most important aspect of exercising (typical of me):
"Think little of thy flesh: blood, bones, and a skin; a pretty piece of knit and twisted work, consisting of nerves, veins and arteries; think no more of it, than so." M.A.
Your body is the harp of your soul and it is yours to bring forth sweet music from it or confused sounds. K.G.
Trust and believe. S.B.
I've learned to respect the body as a friend instead of just a vehicle… I've started making peace with what it needs and respecting what it gives. 🐒
WEEK 1 T25: 64 Minutes wanting to quit. No days off. No pain.
WEEK 2 T25 31 Minutes wanting to quit. 1 Day off. A little pain 1 day.
WEEK 3 T25 20 Minutes wanting to quit. 2 Days off. No pain
WEEK 4 T25 00 Minutes wanting to quit. 0 Days off (1 earned). No pain.
WEEK 5 T25 00 Minutes wanting to quit. 1 Day off taken (1 still saved).
By the way I made a website if you want to join my exercise routine:
I made the website for me to see the videos on my TV via an Amazon Fire Stick (via Silk App) rather than on the laptop that my son kept turning off…
I "reached out" (horrifying) to two of my three sisters in law… so they may possibly end up reading this article from the workout site. If so, welcome! I have never said anything about you at all, I'm always talking about my sister, when I sister, and you already know how I feel about my husband anyways… so welcome!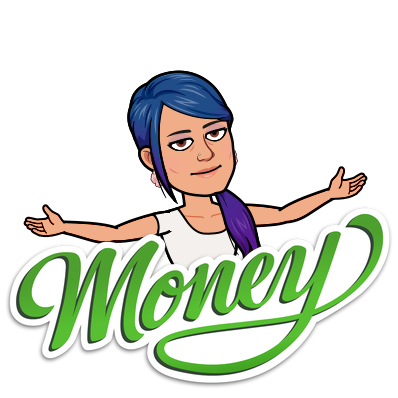 FINANCIAL TRANSFORMATION
Last week…
This week! What… did someone (my husband) give me $100 to invest out of possibly pity… Yes. But saying yes, was something I wouldn't have been able to do in the past and it was part of a solid investment strategy.
But also that $4.65 did not make itself.
Going backwards in time, I started with $0, Robinhood gave me free stock I sold for $3.85, it was a pharmacy stock and I'm ethically not comfortable with "big pharma" so it was either vet it or sell it and I preferred to sell so I could make some investment choices. There are a lot of dollar or penny stocks actually. I got in with Color Star Technology and that did well making me little bits of money each day, but at a great percent, sometimes at 20% growth. I picked up Activision Blizzard after my husband gave me $100, but it lost and then moved super slowly even as it gained.
I decided to take a loss on Activision Blizzard to off load it. It was a loss of about 40 cents on that stock, but the day wasn't a loss thanks to Color Star Technology.
Zoomedica was always sketchy, but it was the only thing I could find for $0.12 and I had about $0.13 burning a hole in my pocket. Eventually I sold it at a $0.01 loss so I could stop staring at it's depressing red graph on my portfolio.
Luna Innovation makes fiber optics and made me some money, but in a bit slower of a way than I preferred.
Over the weekend I planned my sales and buys and the app put the sales in for me when the market opened.
I switched to NIO which feels like a good time and away from Color Star which probably won't grow much more since it's now at near where it peaked in the past.
I also got some Genworth Financial and Northern Dynasty Minerals pretty much to spend my extra money and be a little diversified.
So I've made $0.80 on my investments besides what Robinhood and my husband have given me… but I'm pretty proud of that. Last year I considered myself someone who "wasn't good at investment", now I think of myself as someone who could make money investing just as easily as the average investor could. It's a big gain of confidence in a short time and it gives me a more positive outlook on the financial world.
FAMILY TRANSFORMATION
Still watching Nanny 911 on the weekend as a family, it helped us for a team, but as far as me stepping into the "best mom I can be" (which is defiantly not a super mom still, but that's so fine, it leaves room for everyone else on the team to help and grow) it was thanks to the "Mom Away from Home Blog" 5 email series class. Thank you so much to Rachel Norman! That class was so helpful, I'm a bit at a loss for words at how helpful it was.
SOUL TRANSFORMATION
Listened to "Mud Sweat and Tears" Bear Grylls autobiography this week.
That guy is so amazing to me, but he really seems "down to Earth" and human. His name is actually not that cool, it's actually Edward, but like his cool nickname Bear, his life became really cool over time like a snowball growing to semi-insane proportions from a single "normal" snowflake.
Hearing him talk about climbing Everest at 23, really makes me want to "not climb Everest" ever. It seems really horrible to not breathe, be in a death zone where your body can't digest food even if you have food to eat… it really seems like it sucks. But without that, he wouldn't have given speeches, he wouldn't have a kid see his speech and tell his dad to do a show about him, he wouldn't have made "Man vs Wild", my daughter wouldn't have fallen in love with nature in the same way, I wouldn't have seen the "World's Toughest Race" and been inspired by it recently… My life would be different if he hadn't. My daughter pretends to be Bear all the time and hopes to meet him someday. I'm glad that he climbed Everest and ate those raw camel testicles and all those things, yet I'm not sure if I'm ready for my Everest and I'm not sure what it will be.
One thing Bear talks about is faith, faith in a kind God, I don't understand his faith, because the people who die on Everest are probably as faithful as the ones who live, but I respect it. It's hard not to respect a free source of strength coming directly from someone's heart, yet I don't know that my heart will ever produce that phenomenon, just like my voice won't sing the way some people's voices will…
MENTAL TRANSFORMATION
Since the drawing tablet came I haven't done a lot of drawing, but I did a very rough sketch of a complete story board for the Book Fight Club fight between Curious George and Rikitikitavi.
I'm sure it took much less than an hour to storyboard the characters, the action, most of what I need to see to know what I want to draw in each cell.
Creating the story really flowed, if I had a better artist who could read my mind and wanted to do the work, I would probably be a better story boarder than illustrator, but… so far I'm the illustrator on the team, so. Hopefully someday I'll work on that, maybe I'll make YouTube videos and it will inspire people that you don't have to be good to draw, I'm not good at this point, but somehow I still really enjoy it.
It feels free in a life with little feeling of freedom.
If feels fun in a life with little feeling of fun (I can blame myself, but it is true).
If feels right in a world that sometimes feels wrong (elections always seem to make the world seem stupider to me).
In summary:
Body – Graduated to the next level. 🎉
Finances – Started investing, grew my portfolio x32 (I think I did that math right?) $3 into $30 would be x10, into $300 would be x100, but I didn't get that far… so I think x32?
Family – Things are better than ever before, still some violence (child to child) and other things I don't love, but better… my daughter started kindergarten today with Adventure Academy and Khan Academy and me…
Soul – I found me finally! I was right here, ha ha… It feels good, now that I know where I am it's easier to "go from here".
Mind – I'm starting to really enjoy making free websites on Google Sites, writing these articles and pretty much everything I do artistically. I suppose having control of something in my life is a craving that never really goes away.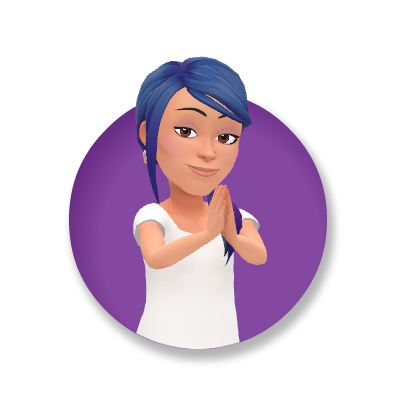 ✌️