I DIDN'T STOP
It's been about three weeks, I missed two posts, yet didn't stop decluttering. I let go of my son's crawling mats, that was a big thing. Very glad they went to his baby cousin, they were treasured, yet unneeded in our current life.
It's hard to describe the feeling of letting them go, bittersweet? As I let go of the crawling mats I let go of my baby stuck as a baby in my mind.
It felt right, but not cheerful, triumphant, but not happy, satisfying, but not pleasant. It felt like one chapter closing, and I guess I always hate good byes.
We have been getting rid of many toys, I've been trying to keep up, but since I have to oversee the toys somewhat, that has drained my time and energy even though the items were not mine.
TODAY
I let go of some cheery wall decals we have had since my daughter was born, that was even more sentimental than the mats. I'd like to rebuy the set and keep them for my daughter for the future, they were only about $10 each.
I let go of some blank journals my sister sent, we are moving more and more digital with less and less paper. Even the kids use the electronic draw pad pen we got now. (I'm learning slower than I hoped, but faster than I feared to use Krita and Sketch Apps with my Chromebook and the tablet).
DIGITAL BLENDING WITH PHYSICAL
Actually my daughter's computer I almost always use broke, then I fixed the one I was about to throw away, which my son had broke. I felt very triumphant when I was able to fix it by copying Tech Guru on YouTube and just following the same steps.
Now my daughter's computer needs the system OS replaced from a 8GB USB stick I don't have… so that will take time, but I'm proud I at least fixed one.
MENTAL BLENDING WITH PHYSICAL
I threw away the notion I can't fix computers or learn tech this week.
I threw away the idea I can't repaint our walls (despite my husband not wanting to do so) this week. Somehow the thought of repainting gives me hope for the future.
I let go of a broken pink pen I liked.
I let go of a small blue sachel that was pretty, but unneeded in the moment.
I let go of a poorly designed punching bag for kids.
HOUSE HOLD BLENDING WITH MY INDIVIDUALITY
My daughter let go of a stuffed dog, the stuffed dino we wrote a book about last year, a doll she never liked, and a few other toys.
HABITS BLENDING WITH ITEMS
I let go of my Linux operating system on my Chromebook to make room for my daughter's supplemental school app, Adventure Academy. In doing so I got rid of Rimworld also, the game I sometimes binge on for months and then abandon for months. I wonder if I'm done binge gaming forever or just for now? I really wish I could find a way to play for 20 minutes or an hour, but for some reason it never happens. If all I have is 20 minutes or an hour I just do something else.
THE HARDEST THING
The hardest thing was my daughter getting rid of the stuffed dino, Little Tree Eater, even though it wasn't mine. I could have kept it for me, but it didn't seem right in the moment. It would seem like I didn't respect my daughter's right to let things go out of our lives.
Even my little boy (1.5-years-old) discarded some stuffed toys into a bag (a fox toy I would have kept, a dog, a dino), I hope he understood, but it really seemed like he did, he said "all done."
FINDING MY TALENT
I was really inspired by the Digital Chicken Maker, I mentioned that and they encouraged me to keep looking for what I was good at doing no matter how niche it was. I think it might be leading exercise videos in a banana costume, but I'm not sure at this point.
A NEW HOPE FOR THE FUTURE
As I let go of the decals I felt ready to live in the space in a new way, ready to move here, ready to repaint, redecorate, hope for the future again.
My husband and I had some uncomfortable talks about being in a small space with a growing family, him wanting to not buy furniture, me wanting to not wait to buy a loft bed… but the uncomfortable talks were better than both of us having the tension of the uncomfortable differences as the elephant in the room everyday.
I noticed a lot more what my kids like to play in watching which toys could be let go of, I learned about my husband more from talking. He isn't so visible from the surface, he is more like an iceberg.
I love our son's car bed, I thought my husband hated it, but from talking I learned he likes it too, he just doesn't like feeling that we don't have space.
I don't think it's the car bed's fault our rooms are small, they just are small. When we moved where we live now without any kids, it was small, when we moved into a regular apartment, for the stuff we had, the conflicting furniture and personalities and hobbies we had, it was small. So, it's been small then we downsized twice, then we doubled in population, so it feels small because it is very small. A very small amount of living space, that in our area is somewhat standard for average people.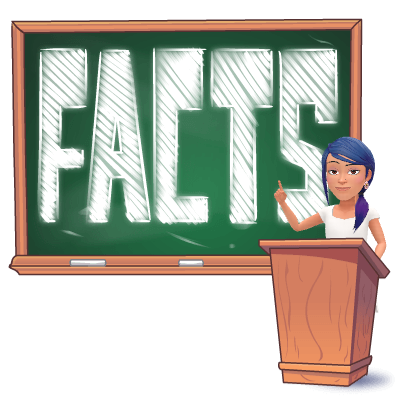 Marie Kondo said there are two reasons you don't get rid of things you don't need or want, 1. Fear for the future or 2. Attachment to the past.
This week I've let go of the past quite a bit as well as moving towards hope for the future. Three weeks ago I wasn't so afraid of the future, I wasn't so attached to the past, yet I wasn't excited for the future, I wasn't letting go of the past… now I am, I don't know if it's because I'm fully embracing minimalism now or if it's because I'm further along the Kon Mari journey, but I've never been as excited for the future as I am now. Which is weird. But my family was so very paranoid that it wasn't any more gloomy when I grew up with them then it is now during this actual plague.
MY MINDSET 3 WEEKS AGO: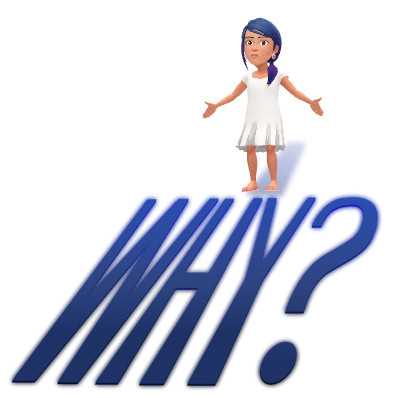 FOR TWO WEEKS: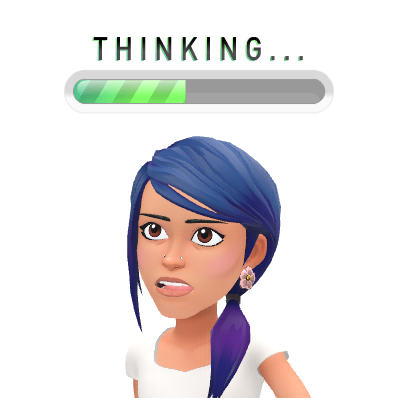 THIS WEEK:
Love people, use things.

– Joshua Fields Millburn & Ryan Nicodemus (The Minimalist)
So, I came to that place where it was time to decide if in real life behind closed doors am I a minimalist or am I a spartan kind of normal consumer, and when I gave myself the freedom to pick either, to not mind going back on the image I feel like I portray it may not surprise you to know I'm actually a minimalist.
I'm not sure exactly what that will entail, I don't have a number target, to me as a member of a four person family, as a home schooler, it doesn't make sense to me to nit pick to get to 40 items or 100 items, that doesn't feel like the next phase for me, but the space I can create, a space with some breathing room, that is more important. It's almost about the empty space more than the items now.
I don't know that one can't focus on people over things without letting go of things, but for me it has been the easier road. For me every bag of old items we didn't need led me 1% towards discovering my priorities and identity at a core level, it's helped me see my kids for who they are and not for who I want them to be, it's done a lot towards me enjoying how I spend my days (right now, not someday).
I made the first good dinner I ever made yesterday, but served it today for lunch. My daughter was so happy, she said "wow, you cooked something very good for the first time," it was true. I wasn't mad at all, because it was true. The time I don't spend picking up toys gives me more patience with washing dishes, cooking, laundry, setting up school.
It's what I need. I need so few toys that the kids can handle cleaning them. My parents didn't clean my toys and I don't want to clean my children's toys. My daughter gets overwhelmed, so that means very few toys, that's what works for her, that's what works for me, that's what works for us, though it took me a long time to not feel guilty that we are much different than my husband's sibling's families.
We don't have as much stuff, because I don't like it, but also we have much more time together, we are toys in one another's lives to some extent and I think that gets lost really easily.
PEACE
Our home isn't perfect, but there is more peacefulness now than I remember ever being here before.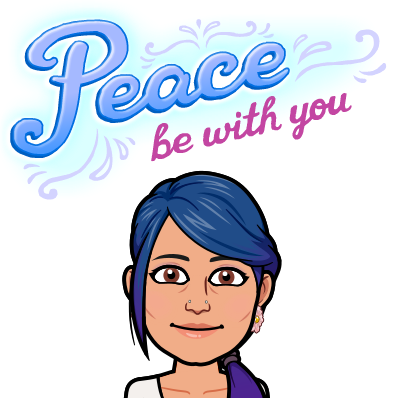 THE FUTURE
What I have left a green bucket of small items, a red box in the kitchen and some random strays. Short term if I keep going 5 items a week, I think I'll be done this year without any crazy or difficult pushes. I'll aim for December 31st again this year, that means I can kind of savor the letting go instead of struggle.
THE PRESENT
Yesterday I understood myself more than in the past, that I'm a person who struggles, but is able to triumph over the basics of survival (sleep, water, cooking), I am a person who likes to push myself to see what I can do, I am a person who has a love hate relationship with kids and teaching (not the love love relationship that is socially acceptable for a mom).
Do not worry about tomorrow finishing Kon Mari, for tomorrow finishing Kon Mari will worry about itself. Each day week has enough trouble clutter of its own.

Matthew 6:34 > Bubble Gum Monkey's

non-offensive

reflection about de-cluttering.
I'm think there will be an end, I think that I will hit the Kon Mari point someday soon and it will be real.
Once we knew what mattered, it was easy to part with what didn't.

Because we knew who we wanted to be and what we are called to do, we had guidelines to attach to what had to leave and what could stay.

– Lisa Yvonne
Lisa Yvone helped me a lot psychologically, it's not that I'm going to serve Jesus unreservedly after I'm done, but I do want to be able to serve my dream of writing, of teaching my kids art, of fostering a learning environment, of having a peaceful refuge for all of our family to unwind, a place where my husband and I can relax and talk.
My mission isn't her mission, but her mission somehow made mine easier to find.
My Mission for Our Home: 1. Calm writing space. 2. Simple art space. 3. Protected learning space. 4. Peaceful refuge for all of our family to unwind. 4. Cozy place where my husband and I can relax and talk.
Interesting that both my husband's sisters are going more minimalist than before as well, maybe it's a thing? We all moved that way separately, I didn't convince them… maybe moms are tiered of picking up mountains of junk in America?
THE PAST
The first step in the Kon Mari process is imagining an ideal life, then examining 👒 clothes, 📚 books, 📃 papers, 💻 everything else, still everything else 📌 and 💎 mementos. It's an interesting process, I've done it a few times an it's always surprising how much I have that I'm unaware I have and how much lighter I feel when the clutter leaves my life. I'm further in now than ever before, I feel my mindset changing a lot through the process now, it's both freeing and also a bit taxing.
ONE PUZZLE SOLVED
I feel lighter when I let go of items, because I am lighter. Mass has gravity, all masses act on all other masses, but diminishing greatly with distance. What we keep close to us pulls on us the most, actually, having free space, actually frees us to move more easily. It's really easier to accelerate in a space with less items.
I chose the banana today because of the new banana costume that came into my life as the other things were surrendered to the universe. As weird as it sounds the banana is the future I'm trying to get to today, it feels like the next right step in my life. 🍌