The Kon Mari Point
There is a mythical point the whole time organization is going on that one day you will reach your personal level of stuff that works for you.
Let's say with guns, some gun slingers go with two guns, some find two ridiculous and go with one, I have no idea why you may choose three or four, yet I know those people are out there, then there is the I need five or more guns crowd, and the either can't own or consciously object to owning guns crowd, or myself not anti-gun but just don't happen to have one right now.
All items are those guns.
There is your right level regardless of anyone else's right level.
I think I've hit that level for me, it's minimalistic by American standards, it would fit in a tiny home, yet it would be pretty cluttered compared to some tiny home owners or minimalists.
Watching Little House on the Prarie, I love that life style, high in natural beauty, high in used items, low in unused items (but not completely lacking say a wood plane that maybe isn't always used, but may be used).
In a sense those people had the best of both worlds, they hoarded items as much as they wanted, and also had a pretty clutter free existence.
I have a catch all bucket that keeps filling up with random school supplies, my husband has his dresser drawer of junk, my daughter has a bucket to dump toys into. But it's down to one catch all area of very reasonable size for everyone.
When I started there was too much junk, now there is still junk, but it is in a yin yang balance to the empty space now. We have 80% functional items, 10% junk and 10% free space. I'm not basing that on any "real" measurements, I'm just estimating by the feel of the space.
TODAY
Since my husband is against painting I was looking into some new wallpaper that says it's easy and doesn't damage the way… not sure if I can believe that after the last wall decals damaged the wall a lot after promising me they wouldn't break my heart.
In that moment I realized that we can get wallpaper about the same price and less effort than paint, so I may try it.
It's been about two weeks doing school outside and I love it. I want to buy an apple costume to do school, perhaps for math time at least.
I'm teaching an exercise class dressed as a banana so why not a math class dressed as an apple?
As I was looking at the wallpaper though, I noticed I'm no longer looking for anything to discard, I'm no longer trying to make more room to breathe, instead I am looking to "polish" what is left.
I think this Kon Mari journey is over. I went both further and not as far as I expected. I'm sitting under a guava tree right now.
This is our school ceiling now. I remember counting the dots of the ceiling in my public school classroom, this ceiling is much nicer, more infinite.
This one photosynthesizes, this one refracts sunlight into blue and other colors, this one provides a clock, this one goes all the way to the sun and beyond it.
It may seem unrelated that my school site changed as I decluttered, but to me it isn't. The silly unwanted junk drained my energy, with more energy I set up the gate I need every day. I didn't used to know the gate I had could contain the area, then I didn't know how to adjust the hinges, it seems easy, yet between the two kids yelling, not having my schedule in working order, and being exhausted by meal planning/cooking/feeding any energy required wasn't available.
I have a comfy nap area that no one really uses, but it's still nice to have for story time.
Two weeks ago Friday I had a teaching class that just barely introduced me to Charlotte Mason, I had always wanted to do school outside, but I really struggled to make it happen in real life.
The summer here is super intensely hot, getting started in the fall this fall has helped make it manageable. It's still be high 80s, but high 80s isn't high 90s or past 100…
I don't even know where I will be next summer, I don't know if I'll be in Hawaii where slugs carry parasites that literally kill children, or still here in California, or in a different place, but I think I will find a way to stay outside. I can't see myself going back now.
I think some of the indecision of where I will be next year held me back from living well where I am now. I think some of what held me inside was shyness, being in the back yard some people see us, they hear us, we hear them, as an introvert that's all uncomfortable, but posting my banana exercise videos publicly has made me less shy, it's funny doing something which seems silly and embarrassing has made everything else silly and embarrassing less embarrassing and therefore easier. I guess that's what "life begins outside of your comfort zone" leads to, not a constantly uncomfortable life, but an ability to tolerate the discomforts of transitions.
LIMITS
A lot of decluttering was trying to determine what was trash and what wasn't trash. I have a tendency to keep lids and containers thinking I will do science projects with the kids, then we don't, and the actually science materials become blocked by the stored trash.
It doesn't matter what is trash for someone else in my home, but it matters what is trash trash for me. It could be a new dress that doesn't fit and isn't worth donating, it could be something worn to pieces, what makes it trash is if I have a current or future use for it and if I want it.
There isn't much difference between a minimalist and hoarder except percentages.
Every minimalist probably has 1-3 items too many still, but it's a smaller percent is my guess.
Every hoarder probably does discard something, poop, or who knows what, depending on the hoard.
I think humanity has a very similar process to possessions, joy at new possessions, a bit of loss bias and sorrow at letting go, a desire to keep things that "may be" useful, but it's a matter of how much do we allow possession joy vs connection joy? How much so we lean into the pain of loss to move on a bit? How much do we acknowledge and allow our own sorrow at the passing of time and changes of life? How much hope do we have for the future to be beautiful? Of course we all want useful things, functional things that let us get through the day (washing machines, clean water, cups, clothes, blankets) but pretty much everything the we would need for that would be in a hotel, the hotel set of stuff, then there is the personal set, out tooth brush ext, clothes, electronics, then there is the hobby or professional equipment, for me school stuff, chalk, black board, things like that.
Thinking it like keeping my individual things I would need to travel (my "backpack" stuff, the things I would need to run a hotel for myself (my "base camp" stuff) and the things I need for my mission in life (teaching stuff right now, my "classroom stuff") helps me mentally organize what I need or want and don't need or want. My backpack, my base camp, my classroom.
It makes what feels like a messy life seem easier to divide what I need mentally.
If I had to guess I still have two shoe boxes full of clutter, which may surprise you, or at least surprised me, somehow it feels right to allow that much in my life. Maybe someday I'll get beyond that too, but I think as I do life will bring in more and I will always have about two shoe boxes of clutter left. Only time will tell.
STORING ITEMS APART
In a very small house it can be easy to think there isn't room to divide items, but I find it really important to have my own spot. I have one drawer in the bathroom, my daughter has one, her little jewelry is in her jewelry box in her drawer, not in mine. Some items like shampoo we all share, others are individual. Spaces as well, we have our small individual spaces and our shared spaces. My husband likes to go by himself to the sofa at night, that's fine, he finds a personal space in what is at other times a shared space. I do that with writing, I write near everyone as of now, but they know I don't want to hear about anything for that time, my private time is physically in the same place, but mentally apart. My son and daughter love having their own drawers and dishes and spaces, they may not use them as neatly as an adult but they feel and understand the essence of having something that is theirs alone and I think they enjoy it and that it's great. My parents were very much against my sister and I having individual possessions, they thought if we shared all the toys it would be great, but we didn't find it great at all, we fought like cats and dogs until adulthood. My kids share somethings, and not other things, they are two different people than we were, but having been through it, I think it's a kind of crime against an individual to prevent them from having a few things to themselves.
AS I LET GO OF THE PAST
The hardest thing was still the little blue stuffed dino my daughter threw out… I don't regret it, but it was hard. As we let go of the past, the future seems brighter, it seems to open up with possibilities. As I've let go of the items I had, I let go of a lot of small failures and I'm ready for new things. Letting go of the past, making room for the future and present has felt really good, we are thinking of getting a house in the next two years and it will be nice not having to pare down for the move, it will be nice to move like a hermit crab a small body into a medium shell.
Perhaps different people must have different relationships with items, some people may carry items through their life time like a turtle, but I prefer to be a hermit crab, leaving what doesn't fit anymore and transitioning into what does.
FINDING MY TALENT
I enjoy teaching classes via video in costumes, I'm sure I'll get better at it, but it's something that feels "oh so right," in a world that doesn't often feel like that, so it's either my talent or the path to it, it's more than I had to go on before.
A NEW HOPE FOR THE FUTURE
Marie Kondo said there are two reasons you don't get rid of things you don't need or want, 1. Fear for the future or 2. Attachment to the past.
Probably the deepest benefits of this decluttering were gaining the hope for the future and flexibility to leave the past in the past. I also enjoy not having enough damn toys in the house to make a huge mess, so my kids can't even put me in that situation if they wanted to. Oh sure we have toys, but not "oodles" of toys, we once had oodles of toys and the kids would make a big mess, not want to clean and I didn't want to clean either and whoever did clean in the end hated the other one, now there is not too much for me, they clean or I clean, it doesn't even matter, because it's less than a minute or two. That's nice.
MY MINDSET STARTING OUT: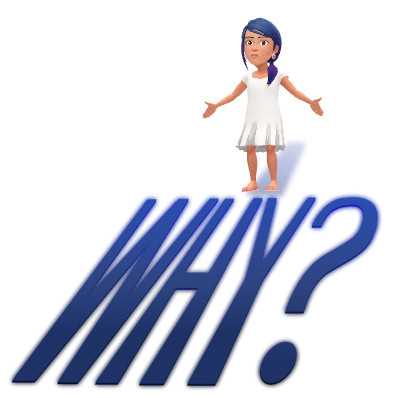 FOR WEEKS: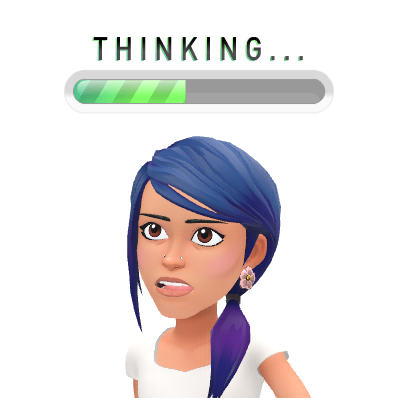 THREE WEEKS AGO:
Love people, use things.

– Joshua Fields Millburn & Ryan Nicodemus (The Minimalist)
NOW:
THE PRESENT
Our home isn't perfect, doesn't even look pinterestable, yet it feels like lighter being in there, there isn't that tense or heavy vibe, it doesn't seem like a bunch of "cold case" ghosts are lurking or even half finished craft projects… it's become "good enough for me". I don't have myself 100% figured out, but I have myself 70% figured out and that's enough to know I don't like cleaning up other people junk and I don't even like cleaning up my own junk, so therefore we should own the minimum amount of junk possible until either 1. forever (actually forever, I don't want clutter in the after life keeping me from going to brunch with Jesus on time) or 2. someday someone joins our family who wants to do that, even then that doesn't seem fair to them.
THE FUTURE
I'm sure I'll be back in December for the Japanese decluttering holiday Omisoka, I'll be interested to see if my clutter grew back or remained the same or if the last two shoe boxes became one.
THE PAST
The first step in the Kon Mari process is imagining an ideal life, then examining 👒 clothes, 📚 books, 📃 papers, 💻 everything else, and 💎 mementos. This time mementos got lumped into "everything else" as an ex-hoarder everything really is sentimental anyways from the smallest lint to the largest marble bust of Marcus Aurelius (I don't really have any of those).
ONE PUZZLE SOLVED
I'm not living the same life I was with less junk, at the end of this clean up, I find my life radically transformed, I have a new class, live outside for 6 hours, a new school model (Charlotte Mason), new hope for our family (to live like a modern Little House on the Prairie family), I have new projects going, a novel, possibly wall paper, possibly an apple costume math class and I don't know if those things were incidental to or due to the clean up, but I feel this project has reached an end.
BEFORE:
AFTER:
This dead horse is beaten, this rodeo is over, this parrot is dead.
🦜