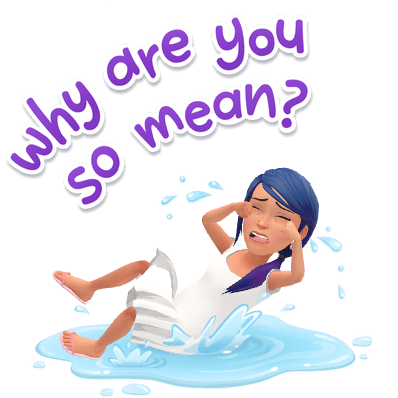 The first year, I grappled with learning serenity and it led me to focus inward and live a better, more intentional life.
Entry 1; August of 2017,
I have recently begun to find serenity in not worrying about what I cannot change, but to this I would take it further and let me release the burden of judging others at all.
Today I didn't meet all my personal goals, but I met 5 of them and did the laundry, exercised, cleaned the house and was more patient than ever before with my child… still not a perfect day, but I'm glad I can accept that it was still a great day overall including a nice family walk to the fountain and a delicious protein burger that doesn't seem to get old.
When I wanted everything perfect, it was nearly impossible to appreciate the good I already had.
A few days later: I designated a Zelda shield to represent quote 9. 🛡️
Entry 2; October of 2017,
I fall into a bad habit of being judgmental. I waste my energy thinking about other people, it may be wrong to judge other's mistakes or maybe the truth is the truth, but either way focusing on other people means I overlooked myself or didn't put
focus into my goals.
When I focused on others be, it right or wrong, I lost focus on my own life and growth, too much of that was a waste of my life, perspective, and talents.
⚔️ TINY ACTIVITY ⚔️
Try to ask what about me? when I think of things I think other people are doing wrong. Ex, that person's space is a mess, what about me is my space in order? That person could be doing more with their kids, what about me, am I making time for my kids?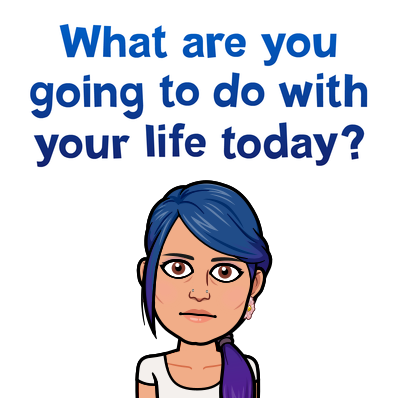 Entry 3; December of 2017,
I stopped judging others when I'm not asked about it, I became focused on judging myself, introspectively (not harshly). Instead thinking about why I'm not able to work on my goals, the things that have been in the way, and what I want to do when I do begin work, and how I'm going to break down the tasks.
When I don't work on my goals, because I have been sleeping in lately the question is, "it that ok with me right now?" And I guess it is. I feel like it's natural to get a little extra rest during this part of the winter, if I was in the middle of a big project it may be different, but I am between important projects, and I don't need to rush myself into the next one without having some time to brainstorm first.
I am starting to learn to feel my limits. For most of my life, I have toggled between working like a dog, than burnt-out procrastinating. It's not what I want to continue, instead I want to learn to feel when I am worn down and take a break. I don't want to avoid all work, but I don't want to run headfirst into projects that aren't right for me. I want to stop and take a minute and decide what I want to do before I start a project (live intentionally). That's not the same as doing nothing, it's doing something that is pretty important, yet hard to show progress in, or say hard to say to someone else exactly what percent is done, or what the time line is… My martial art's instructor once told me a story about a young bull, who wanted to run down a hill and procreate with a cow, but an older bull told him, "no, let's walk down the hill and procreate with all the cows." Still looking for a more PC quote that makes the same point…
⚔️ TINY ACTIVITY ⚔️
Divide my life into two categories: 1. My externals are – my body, my family, my country, my overall wealth, my day job, where I live, and 2. My choices are my self care, my way of speaking to others, my vote, my personal spending, my attitude in my family and at work, my gratitude about the comfort and joy of what I have right now, and what I want to do with my art and writing projects.
Celebrating Growth: I'm glad that I did that, I didn't do that the first two times around. I find most of the shame I have is already about things I choose, which is good, at least I don't worry about what I can't choose, but I struggle to not be ashamed I haven't done more writing and art this year. I suppose I can celebrate that shame as a compass in my heart trying to steer me away from not writing and drawing. 🎉
I really worry about doing anything without knowing if it was what I was meant to do with my life, but I also don't care to be idle waiting for a time to come that I am sure, and also I've searched as far as I can in books to find out how to find out what I am meant to do… I know I can draw and write, I know not doing those things makes me feel really bad and doing them makes me feels good, so it seems like a good place to start learning how to do mental work, yet I really wish that it felt like it was clearly "my purpose." It doesn't. I thought people were born with purpose, but maybe not, maybe they just pick them, the people who live with passion are the ones I thought lived with purpose, but maybe it's something within your power. Maybe God leaves it to you to decide your purpose. Maybe you can change it to whatever you want and some people never change it. I remember the first thing I really really wanted to do with my life was fight monsters (like Link in Zelda games). I made a card board sword and shield so I would be able to pursue my life's purpose of being a monster killer. As an adult, I don't want to be an outlaw hunting criminals, nor do I want to be a parole officer, nor do I want to be a judge, nor do I want to be a lawyer… but if I could hunt monsters. I guess it feels like what I do isn't enough. I think I have to face the feeling that no matter what I do it won't be enough and it would be nice to separate that from my productivity and address that separately. Divide and conquer.
When I noticed how I did feel (worried about not knowing my purpose) I felt scared it would never change, but feelings can and do change, sometimes in response to something I intended to change them, sometimes in response to something else, they migrate slowly at times, but they do migrate.
The second year, I examined if I could teach serenity to others (so far no).
Entry 4; December of 2018,
This quote defines serenity for me, and it's given me a lot of inner peace to practice this mental separation process, but I wonder if it can be taught to children without accidentally teaching them learned helplessness? I worry teaching them some things are out of their control may give them too much a sense of helplessness. (So much is outside of their control for children, I was worried if my daughter listed the extent it would make her feel helpless)
I'm going to try to think of ways to teach this to my three year old, because she seems to get really upset every time something is not her choice, and more than it bothering me I think it would help her have more peace in her mind. (That didn't happen, my daughter was upset because she had Sensory Processing Disorder and needed treatment for that to be in a normal state of mind to even begin to be able to understand complex mental processes)
I'm celebrating that I have one thing to teach my daughter that my parents didn't teach me that I believe will help her a lot in enjoying life. 🎉 (It didn't help her at that time, but I don't think it hurt her and I enjoyed trying)
I learned that surrendering control of what you never did control is a major, if not the major, component of inner peace.
The third year, I examined the larger context of this quote as a basis of support for other ideas and how it affected my habits of decision making and taking responsibility for my behavior.
Entry 5; March 2019,
I started thinking this quote in a larger context, relating to the one by Marcus Aurelius, where he says of others, "there but for the grace of God go I." It helps me be less judgmental of other people to know their capacities aren't mine, just as mine are limited so is everyone else.
Trying to be proactive to find the ways it's possible to choose a response to situations that can't be chosen.
Celebrating that I've started having an easier time making choices, it's still not easy, but it's easier than it once was. I don't think my parents let me make any small choices, maybe they didn't know they should, but I have the hardest time with small insignificant choices and I feel like I'm a little child struggling to learn how. 🎉 I thought about it because I was always informed to let my child practice making choices (like blue or red toothbrush?) and she is very strong in making choices, it's not meant as a complaint, but parents who never give children choices (which does take a bit more time and energy) can expect to have children who struggle to make choices, it's a skill that gets stronger with exercise. It took me a year or two of practice to get better at making common choices, for awhile I didn't even want to browse at stores because I found making choices with many options overwhelming.
I'm learning to look at my failures and weaknesses with more kindness, not making excuses, but not shaming myself either.
When I let go of the weight of things that weren't my responsibility is the first time I had the strength to be responsible for the things that really were my responsibility.
Entry 6; August 2019,
Each time I do the stoic meditations, I divide life into serenity and proactivity.
It takes serenity to accept this truth, and then proactivity to face every choice from then on… but sometimes I slide back into reactivity, and then accept that with serenity, and resume living proactively as best I can.
I'm celebrating that it gets easier and easier to stop living reactively. 🎉
The 7 Habits of Highly Effective People talks about proactivity existing in "a space between events and reactions," I've also heard of it described as "the inner citadel," either way, I've gotten better at extending the moment a lot more than when I first started.
Entry 7; November 2019,
This quote is still very helpful at reducing my feeling of needing to react to other people's negativity and conflict, if I don't choose to do so.
Still building serenity, there was a small incident of someone being rude to me in front of my kids in public, I got agitated and am still trying to forget what happened, I can see that it was my response that stays with me (it was not a bad response, just not really heroic or anything). I stood my ground in an angry way, but not a strong or elegant way, not with poise or bravery. Still working on letting things go that don't matter.
I'm celebrating that I understand the truth of this quote more and more over time, that what is beyond our control is beyond our fault and responsibility as well. 🎉
I'm learning that everything I suffered with my abusive mother bothered me more when I chose to allow the situation to continue. I felt so trapped, was trapped for some time, then one day my mother called and I politely spoke my mind to her about how she abused my sister and I, and she instead of apologizing, said she would never talk to me again, and hung up on me, if I had been anything except sincerely civil, I may have regretted our last conversation the rest of my life. But when my response is in the right (to me at least), it's amazing how fast I can let go of what happens.
After two years of trying to live intentionally, I started being able to do it without being super drained, the first two years I was more thoughtless than thoughtful, but I still tried and now I still have reactive moments, but they are now the exception, instead of the normal modus operandi.
The fourth year, I started understanding the idea of personal power (what is in my control) and serenity to what isn't in my control at a deeper level, examining the space between my choices and the world.
Entry 8; February of 2020,
It's interesting how long it took me to understand the deeper nuance of this concept, for a long time I thought events were either or, either inside or outside of our hands, but there is a tiny bit of big events in our hands. Example, the totality of the great ocean garbage patch is not my fault, but it is partially my fault when I throw away 1-use bags, right now I use a backpack at the store, and don't need more 1-use bags, but every once in awhile we get more, then I save them and at least use them again as trash bags. Using all 1 use plastic bags at least twice, would reduce the trash in the world by 50%, that's not perfect, but it's a step in the right direction. Using a bag for shopping 80% of the time is better than 0%, even 1% is better than 0%. We can't do what we can, when we get to emotionally burdened by wanting to solve more than what we are capable of doing, what we are not capable of doing is outside of our hands.
What can I do to make a better world? Write. I'm trying to start writing books, if I do that I will build skills and confidence, I can either keep doing that or transfer the skills into a different path, as long as I'm doing something towards a better future, I can trust other people to do other things, and hope that the net is enough to handle huge issues, like adapting to the hotter world, which is a reality for our decedents. We survived both ice ages and global warming before with less technology, perhaps it won't be easy, but I refuse to believe things are hopeless, as long as there is life, there is hope to find balance in life, and nature is more resilient than people imply.
I'm celebrating that we have been able to use less chemicals, eliminate paper such as napkins, use far less plastic, even though my husband doesn't care, I'm sure my kids will use less of those things, simply from seeing it is possible. It doesn't have to be 100% of people, nor 100% conversion, simply by making eco friendly choices that do work for us, we have done our small part, and perhaps someone brilliant will start finding new ways to make eco friendly alternatives more cost effective, once they are cheaper they will be the popular option. 🎉
I'm learning as much as I can about finance, it's obviously not the only thing that matters, but I'm inspired by Elevate Orphan. For a long time I made a lot more money and didn't have any passion projects to sponsor, now I don't have much extra, but finding things I care about means that I can either contribute at a later time, or contribute in a different way, money can be helpful, but so can awareness, information, ideas, encouragement, love. Sometimes you are able to fight in the front lines, sometimes you support the fighters, sometimes you make a change in legislation that ends the fighting, there are many ways to help.
This is the fifth year, I'm back to square one of trying to put events into one or the other categories (external or choice).
Today I'm considering this quote vs procrastination. Often there are things I get excited about doing, like writing a book, or something else, then I don't follow through. So either I don't really want to, I feel obligated to pretend I want to perhaps, or I can't. Maybe it's outside of my control to just finish a big project without having worked on small ones before. Each November other people "just write" with NaNoWriMo but I haven't. So perhaps I don't really want to right now that I'm a bit overworked, or perhaps ever, or perhaps I can't because I'm missing some key ingredient that others may not need or may already have, but either way it brings me all the way back to the beginning of practicing trying to discern when something (in this case being able to write a book) is either within my control or out of my hands and reminds me I'm still a beginner in the arena of self awareness and serenity.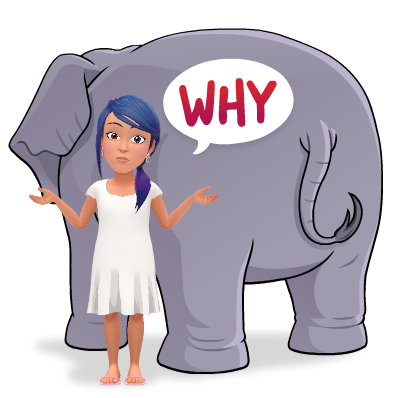 🐺