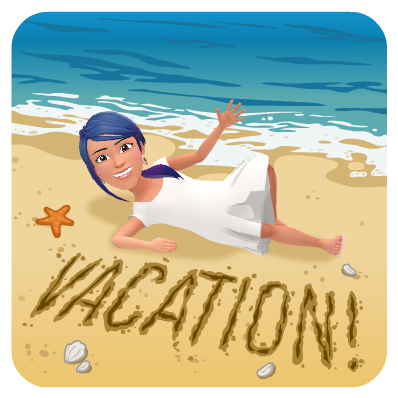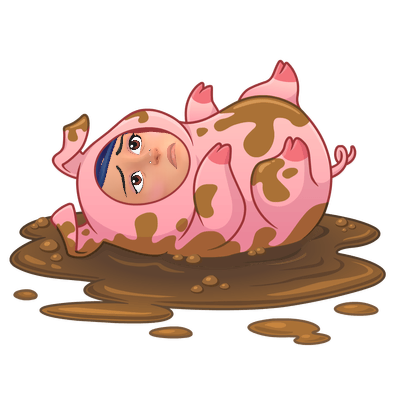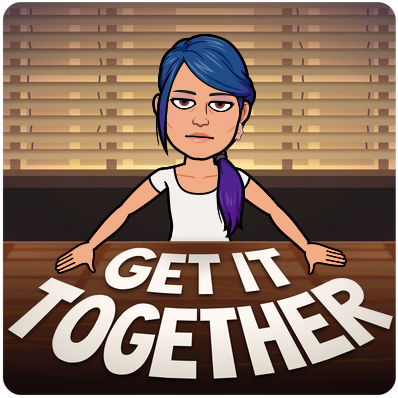 Something New in 2022: For a long time I debated if my week would start on Sunday or Monday, in the end, I start my week (for my journal, in my mind, ext) on Saturday now, ending on Friday. I start on a high note and end on a high note.
Meta Emotion: Looking back at the first month I was very inspired as a teacher 18, sometimes struggling with discipline 5, and sometimes recovering from illness 5 so that leads me to choose the "knowledge is power" bitmoji for the month.
Physical Health: 19 intense workout days this year plus extra light ones plus this meal plan and I have a ton more energy than before. Much more water, much more veggies, much more exercise = a ton of stamina. It isn't at all "perfect" nor even completely a routine habit, but I have so much more patience, strength, and stamina again, of course, I'm motivated by wanting to teach martial arts so there is a passion behind the habit so it's not drained my will power to just check the box, that matters a lot.
It was crazy that I was able to go from out of breath and lagging to so active again in a month, now I'm doing 3 pull-ups again, not a ton, but at the end of December I was struggling to do 1 and just, in general, could feel my body aging way beyond my actual years. I think for a lot of ex-athletes we really know how to eat or exercise, but that doesn't happen until we give ourselves a reason to do it, we need that "team" or "goal" or "finish line" we need some kind of metric and deadline.
Social Health: I've made such good friends out of people I knew that were potential friends for years and years, the pandemic threw us together into a new state and yet the pandemic was such a dark time it's hard to be like, good thing the pandemic happened now I have more friends…
"The key is to keep company only with people who uplift you, whose presence calls forth your best."

– Epictetus
Mental Health:
The first week of 2022 I was uncharacteristically pessimistic and guarded, I knew I was in danger of trying to live so cautiously that I may have died while alive… I remembered some quotes about the issue of really living:
"It is impossible to live without failing at something, unless you live so cautiously that you might as well not have lived at all — in which case, you fail by default."

– JK Rowling
"Life is either a daring adventure or nothing at all."

– Hellen Keller
"Remember to look up at the stars and not down at your feet. Try to make sense of what you see and wonder about what makes the universe exist. Be curious. And however difficult life may seem, there is always something you can do and succeed at. It matters that you don't just give up."

– Stephen Hawking
Those quotes helped me keep making choices towards my goals and who I wanted to be, but there was a lot of sluggishness to shrug off. I turned to strange things like repeatedly throwing myself Kwanzaa parties, my daughter's favorite author ML Spencer gave us a free preview of her new book and it was really amazing just like her last book (Dragon Mage). Little kindnesses from other people lifted my spirits, someone loaning my son a toy car, a child giving a lollypop to another child without one, those little things make it seem like life is worth the trouble. When I was writing it helped me identify my mental state, my dreams, my goals, much more than without writing, it has been worth it to help me see the forest for the trees.
When I remembered the ancient history of martial arts, that Ng Mui, a female monk from the Henan Shaolin Monastery (destroyed by Manchu forces), defeated emperor Kangxi during his reign in 1662-1722 and retreated to the White Crane Temple to save kung fu which had dwindled to one teacher it helped me understand myself and my way forward in life and in martial arts. You may not be the last, but someone ahead is counting on you to keep moving forward. So, I restarted martial arts and that restarts my whole life.
What helped: for me organizing the house and cleaning the house both pay dividends, they cost time and energy, but it does help me like to be where I live and that matters to me having a good attitude about the future and patience with my kids. Organizing my time helps too, otherwise, I don't get as much done as I want to do, like music and art ext. Going outside more for school takes me back to the kind of school I wanted to lead for my kids, Charlotte Mason-ish (less religious though).
BIG GOAL:
Exercise – Engage in an Adventurous Life – Keep Teaching Karate
FOCUS GOAL:
Butterfly Garden
OTHER GOALS:
Fix the small pond – Get more organized – Garden Rhubarb
🌠