"Darkness cannot drive out darkness; only light can do that. Hate cannot drive out hate; only love can do that." – Martin Luther King Jr. 🕊️
GOALS THIS WEEK: Celebrating and realizing the year is almost through.
Last Week: Camping always takes a lot of clean up.
This Week: Plants waiting to be tended.
HEALTH OVERVIEW:
Mental Health: Enjoying the fall, but it does feel hectic as well.
Physical Health: Doing medium okay energy, but kind of fighting being sick.
Social Health: Feel kind of overwhelmed, almost forgot about the math decathlon.
---
LIFE JOURNAL:
"Without forgiveness life is governed by an endless cycle of resentment and retaliation."

– Roberto Assagioli
"There is no small act of kindness. Every compassionate act makes large the world."
–Mary Anne Radmacher
Saturday: Last week my husband came to visit. It feels like a long time ago already now. This Saturday was the day we came home from camping, hiked the lava tube and sent my husband back on the airplane. One day of camping is kind of enough for me right now with my 3-year-old. The kids made movies this time around, I was happy with the amount of kids who participated and the attention to detail they showed. I added music with Movavi and had the videos up on our website, adventurescoutshawaii.org pretty fast, so pretty proud of myself actually.
Sunday: Last week I put down the path and new garden bed I was so happy so much got done. A new garden bed makes me feel like a farmer again. This week we had my daughter's friend over, so we were doing some joint study, a lot of spelling, reading, language study ext. It was good for us because she would throw spelling fits with me, but together with her friends she didn't want to throw fits so it saved us a lot of spelling fits. It's been more work adjusting to more kids, but it's been helpful overall now that a lot of time and curriculum has passed I can see how they add relevance to one another.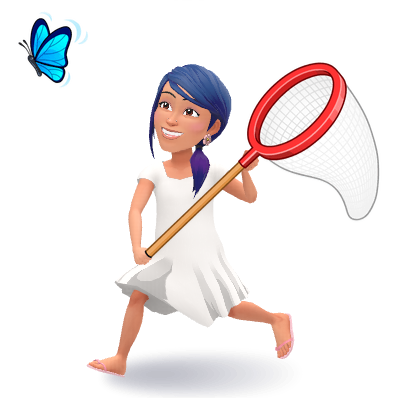 Monday: Last week, my husband said I could have a $300/month budget to work on the garden. This week we started playing Pokemon cards online and did some study groups. It was fun to see the kids happy, but on the other hand, my paperwork is just waiting I can't do it with constant interruptions. I didn't want to stop "working" on our projects to do the paperwork, but also I haven't finished that, so there is that conflict between responsibility and creativity that never seems to go away in my heart. It's been a fun year compared to most the years of my life, but also draining to navigate the post-pandemic social norms.
Tuesday: Last week got a domain name for our scout group, adventurescoutshawaii.org. This week started cleaning up the office after camping, not everything is clean, but a lot more got done this time than in the summer, camping is hard, but I'm getting used to it more and more. My kids both worked hard in reading and completed their English classes. I'm proud of my kids, they are both really smart, the older they get, the more I see it, but as a result I feel that I have to do more with them since they can understand it, so it becomes a cross to bear in a way that I feel they could be finishing their basics faster and doing advanced work mixed in with it.
Wednesday: Last week my daughter had her 7th birthday party. This week we had a music week at the beach, it was bittersweet to see some friends before they had to leave, but I think good to see them too. It was the Math Decathalon and it was nice to have it over for the year actually. I'm happy with what got done, but I also want to shift to more creative pursuits as the seasons shift. I've gotten used to the pain of loss more this year than I expected to, the economy is shifting a lot of people away from where I live, people who stay have to pair down to what is essential, work double hard just to live normally or leave.
Thursday: Last I was getting ready for camping. This week I did an installment of a train garden, that was fun, also watermelons, which got stalled to plant and I wonder if it will affect them, they also may have early blight from white flies or just been over eaten by flea beetles. Told a friend I want to wake up and do paperwork in the mornings and I do want to… but so far I haven't made the habit. Things are not perfect, but the little garden projects that I have done have soothed me and calmed me down, definitely my ikagai, where as teaching the kids is my duty, gardening is my passion and writing is my therapy. It could be a different mix for a different person, but that's how it is for me.
Friday: Last week camping was fun. This week it seems like I need to organize and also check in with my plants. Had some friends over, it was a bit hard between cooking and teaching, every time I do both I know I prefer teaching to cooking. My mind keeps spinning at night lately, something pretty uncommon for me, when I was young I had to write my thoughts down to sleep sometimes, maybe I'm returning to the person I used to be, who I can barely remember.
Another week bites the dust…
---
Secret Forest to Farm
Cherry Blossom – Waiting for cold germination. ⌛
Lavender – Cold stratified, germinated via heat mat single-side paper towel and light. The seedlings look fine. 👍🏼
Sunflower – Germinated in 3 days after 24 hour soak. Grown. Distributed. Growing well. 👍🏼
Morning Glory – Germinated in 1 day via cup of water to paper towels > grow bags > Distributed. Growing well. 🌱 They look good some are vining now. Some pest damage on the leaves, center holes medium size.
Roma Tomato – Germinated in 2 days via paper towel. Grown. Distributed. Some early blight! Some that went into the community are growing fruit already. 👍🏼
Clover, Alfalfa – For the Hilo Garden A. 🔮
Blueberry – Germinated in a few weeks paper towel method, spouts are so tiny, but doing well.
Raspberry – Germinating…
Koa – Germinated first week and kept stagared germination.
Something new this week: The story boards from camping were filmed, and that film is online so kids can see their own work on the internet, I find that really cool.
Something good this week: Installed a train set I was putting off.
Something unexpected: My kids finished their school work, so they can do more creative stuff and work ahead.
🪦