HOW CAN I FIND ANYTHING HERE?
Short answer: Clicking the main menu "How About Reading the Newspaper Before You Go?" will take you to this list of 100+ articles I've written organized by date and title. Clicking "Today's Fresh Articles" will take you to the latest writing.
Long answer: I had another host, Bluehost, so that I could edit themes to try to get my website looking how I wanted and do HTML maps with buttons, but it didn't work out well, so in failure I migrated to WordPress.com, which I had always written well on. It's more streamlined, more like a designated writing space, but just a little quirky, I like the "hello Dolly" phrases and such, makes me feel like I'm in "2001: A Space Oddity," but without getting killed by the super computer… "Daisy, daisy, give me your answer true." Somewhere along the line I broke the automatic "blog" page of this blog and when I tried to restore it, function came back, but… it was still kind of hidden away like a business with a parking lot that doesn't let you see the front door of the business (I'm talking about you VA Office! that's right get another sign).
I have created the list of articles, but I want to figure out what tabs to apply to them and index them so that all the penis enlargement articles (there are none) would be on one page and all the psychological coping mechanisms I use would be on another page. I want to have a creative, yet functional way to navigate the website, by clicking emojis, but I see the very real need for a regular list.
IN OTHER NEWS
I just started Bubble Gum Monkey World an interactive Google Site to be able to do things I can't do here on WordPress.com, it will redirect you if your okay with that, to be honest it's the passion project and writing is the side project for me.
FUN-RAISING IT COULD BE FUNTASTIC FOR YOU!
NEW THINGS HERE
Added the story of my life to the philosophy section, updated many of the pages including the secret garden, the blibary, the "ever popular" (not at all popular) book club, added a link on the first blog post to the 100th, someone from my writers group asked me for the site name so… I felt the need to tidy up just in case I had "company"… I'll be going through the rest of the pages and making series of material sooner than later.
TIME TRAVEL PORTAL (TO PAST ARTICLES)
The Bubble Gum Monkey Classic Posts (Origins Series):
The New World Posts (Soul's Requiem Series):
WHATS GOING ON WITH THIS BLOG?
I was humbled to have been asked to fix the lack of being able to find older articles, by interested readers, but I felt like I needed writing momentum to get through the 100 post challenge without getting stuck hopelessly trying to fix technical issues. Now that I've finished that challenge, which has a tremendous boost towards my confidence as a writer and person, I'm attempting to bite off fixing the blog navigation. This blog is "Bubble Gum Monkey Blog" and the Google Website is "Bubble Gum Monkey World" (inspired by Jurassic Park and Jurassic World).
JUST FYI THE EMOJIS ARE INTENTIONAL
For Me The Emojis Pay Homage to Our Different, but Equal Psychological "Lens" of the World and Give My Respect to Diversity…
You may have noticed I'm emoji crazy, I've been a huge fan of symbology before emojis even existed, they tie the left and right brain together for me, but they are different for everyone's systems, I actually love that, so what looks beautiful to me, may not work or may be ugly on your system, it sounds like a flaw in article or web design, but to me it's a reminder of how much our soul's lens color our world (a lot, but not completely). I love looking at my blog from my phone, tablet and computer and seeing it differently. I prefer the emojis to not be broken, but when they are it reminds me of the sutras with certain words that are lost to time, rendered incomprehensible by language shifts. I find it beautiful and freeing, each emoji heals 1 scar from being brought up in public school and having my creativity forced through a colander to make teaching easier for the system. I use emojioedia.org to access emojis since I write from my computer, they show me a sample of what a symbol will look like across platforms.
WHAT'S NEXT SOUL'S REQUIEM SERIES
I'm in the process of quilting "the stories of my life": 1. Healing from growing up in a hoarding environment and becoming a minimalist (Kaizen), 2. Life improvement hacks I've tried (Self Leadership), 3. the skill and journey of gratitude, 4. challenges of life facing and overcoming them (Life Improvement), 5. Finding peace in an ever changing world (Inner Peace), 6. How and why discipline is doable and worth it for a family (Family Life).
ALTERNATIVE TRANS-MODAL SELECTION METHOD
Article Flavors: (Pretending Words are Ice-cream Here)
(Disclaimer links are not very "finished" yet. Surprising right? Soon…)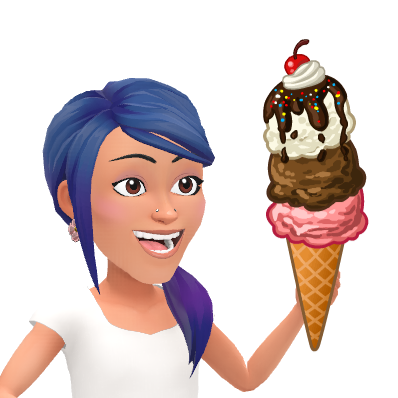 Matcha Green Tea = Kaizen (Positive Change): Habit Change, Organization, Decluttering (Digital Kon Mari)
Espresso = Self Leadership: Values Based Living, Life Balance, Attempted Productivity, Goal Setting, Dream Interpretation
Dark Chocolate = Consistent Gratitude: Grattidude Challenge
Guava = Life Improvement: Weekly Goal Setting Life Improvement System
Guanabana = Inner Peace: Emotional Expansion, Radical Acceptance, Martial Arts, Stoic Lifestyle, Stoic Walks
Black Cherry = Family Life: Book Reviews, Inner Meditations on Parenting, Conscious Parenting, Gardening, Four Tendencies
Sprinkles = My Blibary (Favorite Blogs)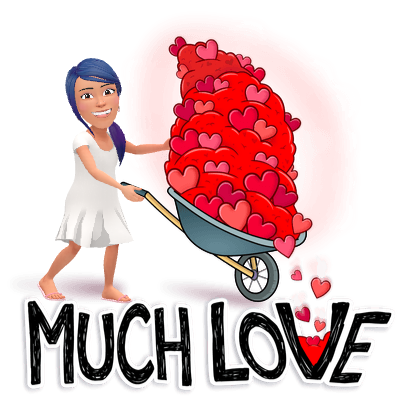 THANK YOU READERS, YOU COMPLETE ME
Special thank you to the readers who asked me to do an index, told me it was impossible to navigate this blog (I didn't know it was broken at first) and showed me some options for "wrap ups" via your web pages or newsletters. I think you know who you are. ❤️
Darkness can not drive out the darkness, only light can do that. Hate can not drive out hate, only love can do that.

– Martin Luther King Jr 💞 < (Aren't you glad, we had this heart to heart?)