Thinking about what my relationship with writing is, I would like to think I'm a wordsmith, more than a word collector.
My love for words started with my mother, we had a "imperfect" relationship, but one thing I remember well that was not horrible was her reading me the dictionary to lull me to sleep. Later I read it in detention, which I got for reading non-assigned books in science class (with a verbally abusive science teacher who said I would never do anything in life… Mr Smith I'm talking about you) he took it very personally that I read books since my work was done (Yay! public school – with undertone of sarcasm).
My mother was from California, my father from Hawaii, I grew up in Hawaii, but she hated it and ran away from my father using a funeral as an excuse to flee the state instead of just discussing a move like I imagine some adults would have done… So my mom took my sister, herself and myself back to her father's home in California unexpectedly. To each of us, she told a different story, something she always did. To me she said it was because I wouldn't get as good as an education in Hawaii as California, she hated the local dialect of English in Hawaii… then she home schooled me anyways, so? My mom was a bipolar drug addict, she lied nearly as much as she breathed. I don't know if she had a grasp on reality and twisted it or if she was a prisoner of her own fantasies? I don't think I'll ever know that.
But as a child I loved and believed her, so when she said the whole family has to move out of state for your vocabulary to be decent, I took it very seriously. I hated California, it was cold, it was less inviting than Hawaii, I didn't fit in as a mixed asian as well in Huntington Beach as I had in Hawaii. I lost a lot, I never realized how much until much later. I lost playing with my cousins, my main consistent support system (my grandmother), access to my Japanese culture, the foods I liked (mochi, gan, Japanese candies, simple but ever present white rice in the kitchen). I lost a father who felt whole. My father moved to follow the family and try to make a failing marriage at least appear functional… he retired recently and is a different person in Hawaii. He said "here I can be myself", I wish he had thought that about California as well… but we can't change other people's beliefs, only our own beliefs and our actions and boundaries.
Anyways, so it happened that I read through a very abridged dictionary of English words about twice and dabbled with an unabridged one. Kind of a wordaholic… but strangely even though I love "artisan words" like zephyr, ambivalence, melancholy, wanderlust, schadenfreude, tranquility, ho'oponopono (Hawaiian), lokahi (Hawaiian), petang (Seminole), sielumaisema (Finnish), I actually prefer straight talk. Meaning I like complex words that have substance and really express something clearly, but actually I prefer simple words when they will work. I find beauty in the simplicity of simple language when it does capture the entire idea in my soul.
🇬🇧 Wordsmitheryin British English
The craft or skill of a wordsmith.
🇺🇸 Definition of wordsmith
A person who works with words especially: a skillful writer.
I live in America, which has an anything goes word policy, as opposed to Spanish, French, and British English that have a royal board of standards. I didn't grow up liking English, but it's a bit mandatory here. Over time I grew to love being able to express what's in my thoughts to others, that much I do enjoy about English, it's a point A to point B car for me.
Recently my daughter and I started learning Navajo on Saturdays, I thought she was a bit crazy to pick Navajo, because where would we ever use it? Who speaks that? In what country… oh, this one, but they were semi-genocided to semi-extinction by the Americans who end genocide in any country that seems to also have a lot of oil… I don't know that it's older than Chinese or Japanese, but it feels older, I don't know if I'm imagining it, but it feels like the past lives on in you as you speak the words, it seems like breathing the air of ancient ruins. But I guess for some people it's actually still their current, everyday language as well…
I know I speak English, but English is actually absorbed into Japanese as well, so as I speak English I'm also speaking Japanese… even before the internet the languages have begun to mix the way I'm very genetically mixed. I have a mental global language in my mind, I transcended English, though I use it. I guess that's the goal of most schools which teach foreign language, to teach you the world is more than you can say, label in any language or any words.
I intended to finish this last night, but I've been waking up since my son is getting his molars. My husband and my daughter nailed, they thought "tooth". I didn't, I thought separation anxiety and I was mad, then the next day I saw the tooth and felt dumb…
"Men are disturbed not by events but by their opinions about them."

– Donald Robertson
That was so true for me at 3AM yesterday, then I saw the tooth and felt ashamed I was so frustrated with someone in "actual" pain. I would want to be someone who cares about someones "inner pain" as much as physical pain, but it's just so right now.
So yesterday I fell asleep at about 9:15 PM and I still unsure of exactly what the direction I was heading with the post, want to wrap it up and publish it, so that I'll be fresh for today.
One thing I noticed about myself is that if I don't publish something, it sits there as a draft and most often I don't want to go back to it, nor delete it, so it becomes an uncomfortable half finished and stale thought. If I publish it, it maybe half finished or irreverent, but like a tattoo it's a permanent reminder of a temporary sentiment, complete in it's tie to the present at least and it doesn't get seem to get stale as fast as a draft does…
So, here's to finishing old projects to be available for today, as imperfectly as it does get done.
I think Wednesday will be when I explore my internal writing process, motivation to write, fascination with words, it's kind of an uncomfortable "mental barn" for me. I have guilt about not having finished, whispers of inadequacy, but I also think I'll find myself more as a writer, what works for me, possibly what my passion and niche are, it's kind of a dark closet to open, but I'll plan it for Wednesday as of now. Ever since reading Stephen King's "On Writing" where he describes a mental tool box, as a metaphorical tool, tool box, I've been tempted to construct an imaginary writer's cabin in my mind. Also since reading "The Phantom Tollbooth" I've been wanting to take an imaginary vacation to Dictionopolis…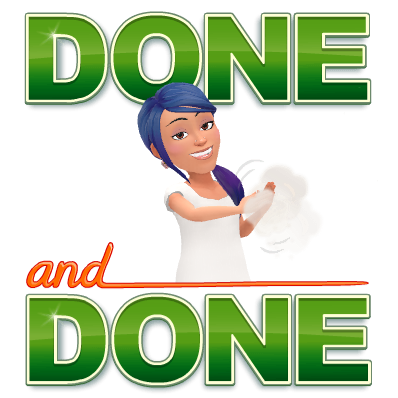 Anyone interested in checking in their writing goals, current projects or sharing writing charts of resources, these World of Wordcraft posts will hopefully be a good place for writing about writing and hopefully I'll be consistent about posting them on Wednesdays.