Life Balance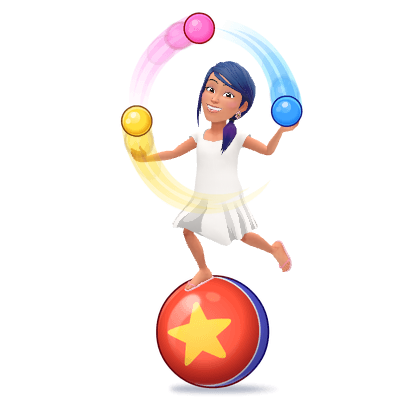 Mission: restore clarity, balance, and harmony to my mind, self, life by breaking modern life down into the three arenas:
1. Connection (Family Life + Writing) how I treat and enjoy people,
2. Clarity (Feng Shui + Acceptance) how I clean my actual and mental living space,
3. Action (Fun + Gardening) my service to the world, currently tutoring my kids, and gardening,
4. Wellness (Harmony between the areas of life, prioritization of how to spend energy, time, and money with mindful intention).
Connection
(60%)
👨‍👩‍👧‍👦 Life Time Goal: Love people, use things.
🛠️ Tools: Assertive Communication, Observation, Routines, Rituals, Effective Communication, Habit Change, Clear Boundaries, Self Awareness, KonMari/Minimalism.
Tiny Plan: Rebuilding the daily activity schedule 8 AM Music, 9 AM Engineering, 10 AM Outside, 11 Martial Arts.
🗹 Connect with Other Humans – Email works, writing works, family doesn't fill my cup so I have to be mindful of my limits.
🗹 Take Breaks – Mostly the garden, but whatever works, I need to…
🗹 Seek and Discuss Healing – We are talking about starting family counseling, we really should at least try it.
🚧 Take More Consistent Breaks
🚧 Let the New Schedule Sink in Without Adding too Much
Clarity
(80%)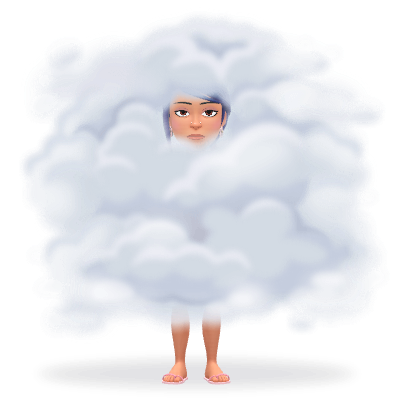 💡 Life Time Goal: Live intentionally so the things that matter are the ones that don't fall through the cracks.
🛠️ Tools: Gratitude, Self Leadership.
Tiny Plan: Take a bit more time to think, I feel like I'm living behind rather than ahead of life.
🗹 Radical Acceptance – Going well, kind of detaching from "everything" that needs to be done and doing some stuff that is possible.
"In life our first job is this, to divide and distinguish things into two categories: externals I cannot control, but the choices I make with regard to them I do control. Where will I find good and bad? In me, in my choices."

– Epictetus
🗹 Create your own reality consciously. – Going surprisingly well, gardening helps, it helps to see something I can physically see changing, martial arts is fun too I can see the kids improving vs academics take longer and are less noticeable.
🗹 Clarify my Dreams, Intentions, Goals, and Plans Here – I still have trouble feeling that it's important, justifying taking the time, but yet I know it helps so I don't understand the disconnect, though I feel it.
🗹 Cleaning – It's getting easier and easier, it's still not detail cleaned, but it's sanitary and better organized than before and I'm not hating life. I only clean an amount I can tolerate on a given day if that means the bathrooms or the fridge isn't cleaned, then they aren't. But always the kitchen, the trash, the laundry, the bedrooms, the kid's toys and equipment. Sometimes the patio or garden is a mess, but the more I get a routine the faster the routine stuff gets and they I could theoretically tackle something extra on the weekend.
🚧 Make More Time to Think
Action
(100%)
🌱 Life Time Goal: Leave my kids a beautiful garden or at least gardening skills or at least fond memories of outside.
🛠️ Tools: Permaculture Gardening.
Tiny Plan: Work towards tiny pockets of usable garden, for music, for produce we eat, for beautiful flowers by watering and checking what there already is growing.
🗹 Malama Pono – Be forthright and proactive in your life – Going well.
🗹 Aloha ʻĀina – Going well, connecting with the garden, sourced cheap and high quality local steer manure compost and organic worm casting compost, that makes me feel like larger scale projects are within my reach. Finding scrubby pads to keep slugs off makes me feel like gardening is a bit safer with the Rat Lung infection of the slugs so prevalent in my area, I have baited with iron slug poison (that doesn't affect other wildlife) and it seems to have finally worked because I was a lot smarter about baiting in dry areas and many areas instead of only a few that got wet and therefore didn't work as intended. Not sure if it's the cold weather, but it's been the least slugs in the garden ever, still jarring about 1-3 a day, but there were days I jarred over 100 in the same day (over 200 was the record day).
Wellness (0%)
🪓 Life Time Goal: Become mindful and bold about maintaining myself preventatively with respect towards myself and excitement towards what it allows me to do in my life.
🛠️ Tools: Stoic Living, Kaizen
Tiny Plan: Try to find more time for fun things during the average day. 
🚧 Let yourself play games sometimes or otherwise enjoy life a bit.
Weekly Review:
9 Points of 13 Points = 69% this week real life responsibilities really presented challenges to taking breaks that were above my pay grade to deal with, for now. Sometimes defeats are really insightful though, I can see that I really must find a new way of making time for myself and that it really is a need to take care of myself before burnout rather than after when it's harder, uglier, and costlier.
Thank you, reader, for joining me today, it seems a bit redundant to be burnt out of child care starting a new garden, it must have been at least the third time if not the fourth, but each time I learn a lot about gardening and how to stop making the same mistakes in general, I'm a slow learner…
☸️